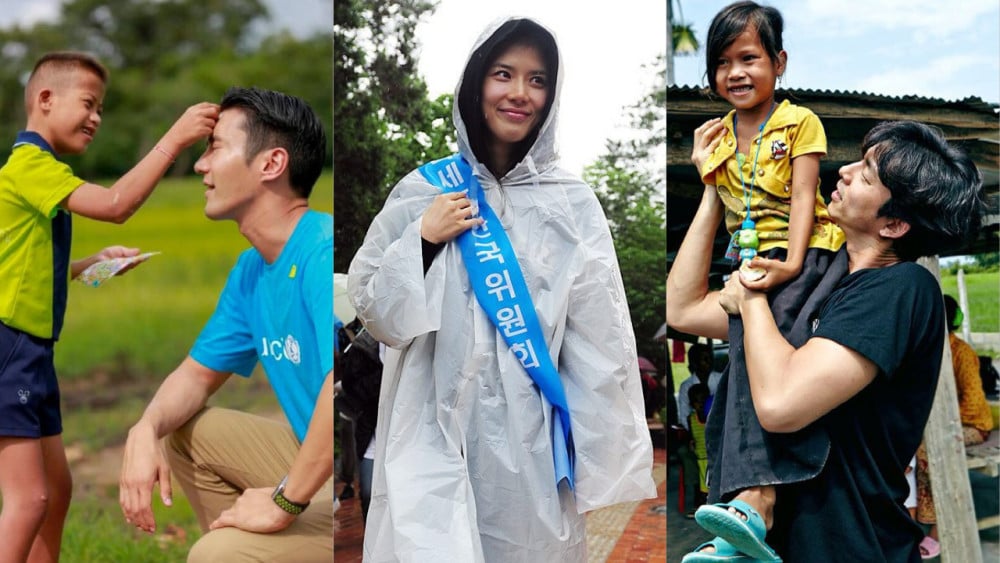 A goodwill ambassador is a notable public figure who advocates for a particular cause, participates in the exchange of ideals and helps in spreading awareness about the global issues surrounding the cause. A UNICEF Goodwill Ambassador is appointed by the United Nations Children's Fund to protect and uphold children's rights all over the world. This is done through international, national, and regional ambassadors who work with children under their concerned territory and use their public platform and political access to bring attention to issues that often go unnoticed otherwise. While retired Olympic Champion Kim Yuna and prominent South Korean pianist and conductor Chung Myung Whun have been global Goodwill Ambassadors, several South Korean celebrities have been chosen as regional Goodwill Ambassadors over the years and have effectively brought about significant changes through their service.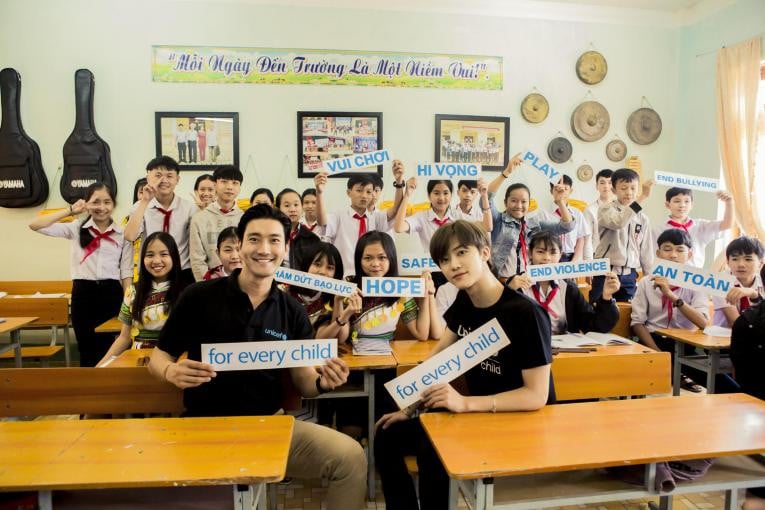 Choi Siwon was chosen as the UNICEF East Asia and Pacific's Regional Ambassador in 2015, which was announced at an event celebrating the 30th anniversary of the Convention on the Rights of the Child (CRC). Siwon worked extensively with children, especially in Vietnam, focusing his efforts on the UNICEF campaign against bullying.
Even before her appointment as UNICEF's Goodwill Ambassador in 2012, Kim Hye Soo was thoroughly involved in volunteer work, and her efforts to aid children in poverty were recognized numerous times. She has continued her incredible philanthropy over the years and always makes sure to donate to charity whenever she can.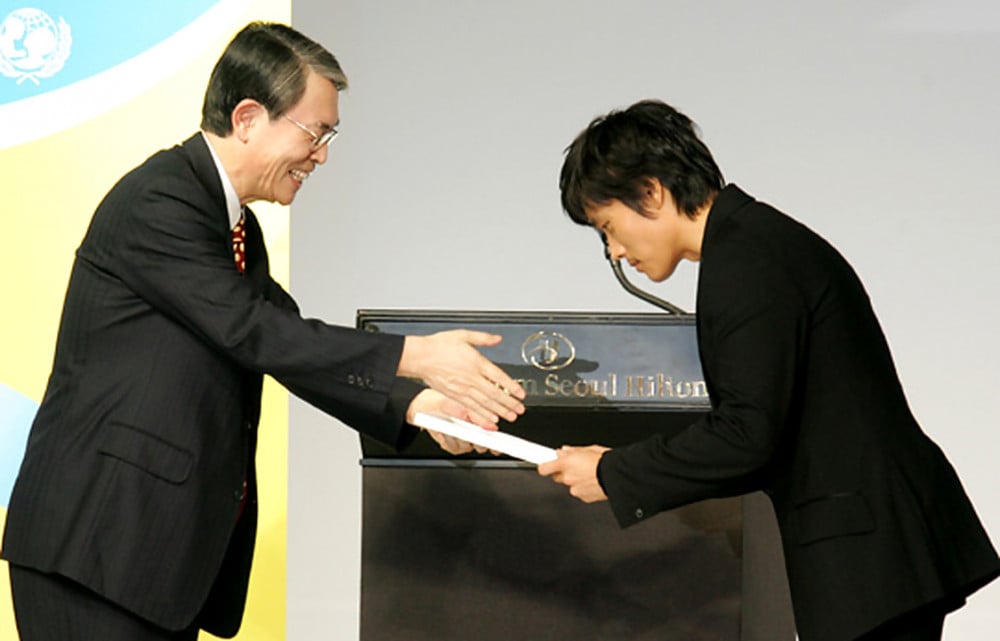 Top Hallyu star Lee Byung Hun was appointed as a UNICEF Goodwill Ambassador in 2003. His participation was an incredible boost for donation drives, and the actor himself carried out relief efforts for children in need, disaster management, and more.
Gong Yoo became interested in actively fighting for children's rights after working on his film 'Silenced' that caused quite a wave in the international community and South Korea for its shocking and painful portrayal of child abuse, especially disabled children. He was eventually appointed as a UNICEF Goodwill Ambassador in 2013, after which he traveled to Cambodia in celebration of the 25th anniversary of the UN Children's Rights Agreement. He has since continued his efforts towards ending child abuse and actively advocates for the same.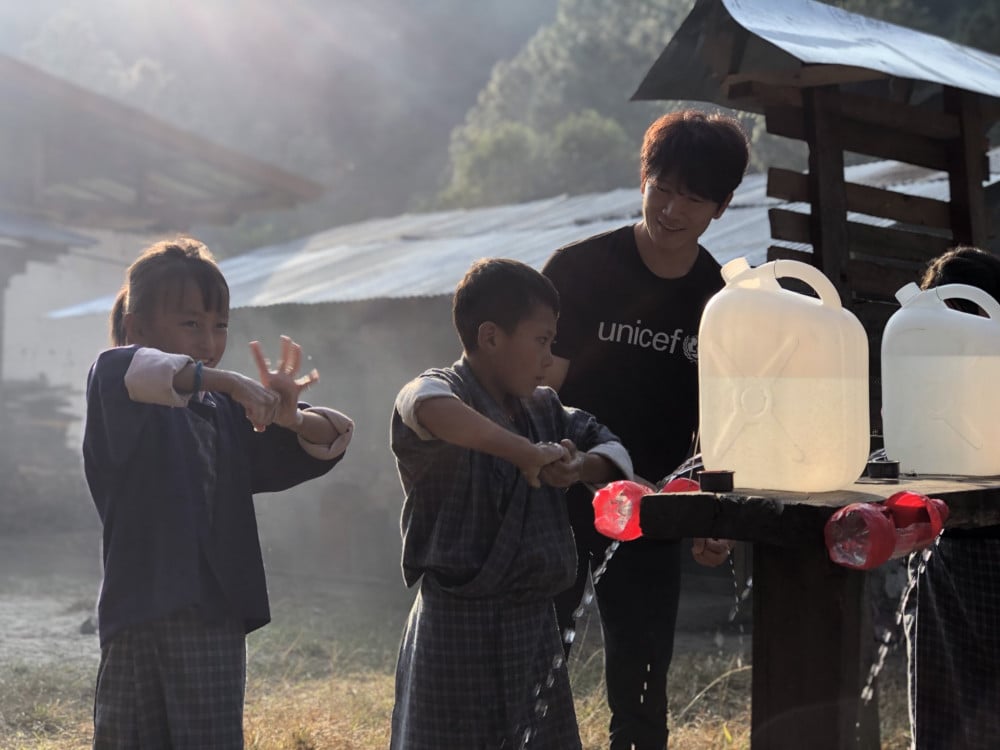 Actor Ji Sung was recently appointed as a UNICEF Goodwill Ambassador in 2017, where he advocated for children's education and undertook a field visit to Bhutan to spread awareness regarding the same. He visited the remote Wolathang Primary School in Punakha and encouraged children to study hard and stay healthy to realize their full potential.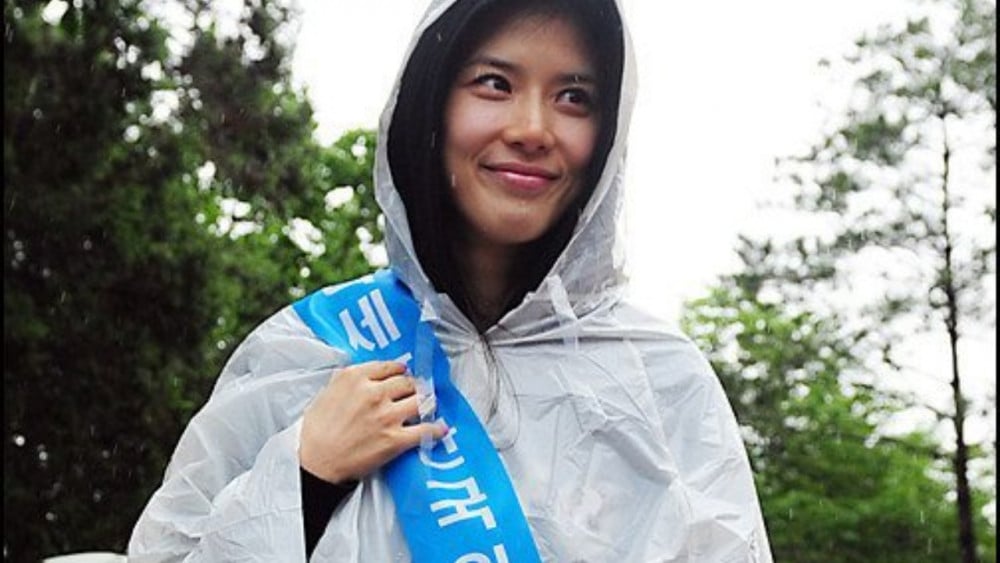 Actress Lee Bo Young was appointed as a UNICEF Goodwill Ambassador in 2008. She has been active in donation drives, charity work, volunteer work, and more, advocating for a clean environment and children's rights. She has visited Mongolia for volunteer work, and her efforts were highly appreciated worldwide.
Won Bin took a break from his acting career to focus on charity and volunteer work when he was appointed as a UNICEF Goodwill Ambassador in 2007. He visited The Gambia and spent time with children as well as public health officials in the capital city of Banjul and the eastern region of Basse, where he handed out resources like medicine, malaria preventing mosquito nets, and multi-vitamins. He also donated funds that he personally raised through his Pan-Asia fan club "Venus" for books and teaching material. Won Bin has always been active in this field and continues to do so even today.
Kim Rae Won was appointed as a Goodwill Ambassador in 2007, and his appointment was highly praised by fellow Goodwill Ambassadors. He worked very hard to spread a message of hope among children and donate towards safe water for children. He has continued his charity efforts consistently ever since.