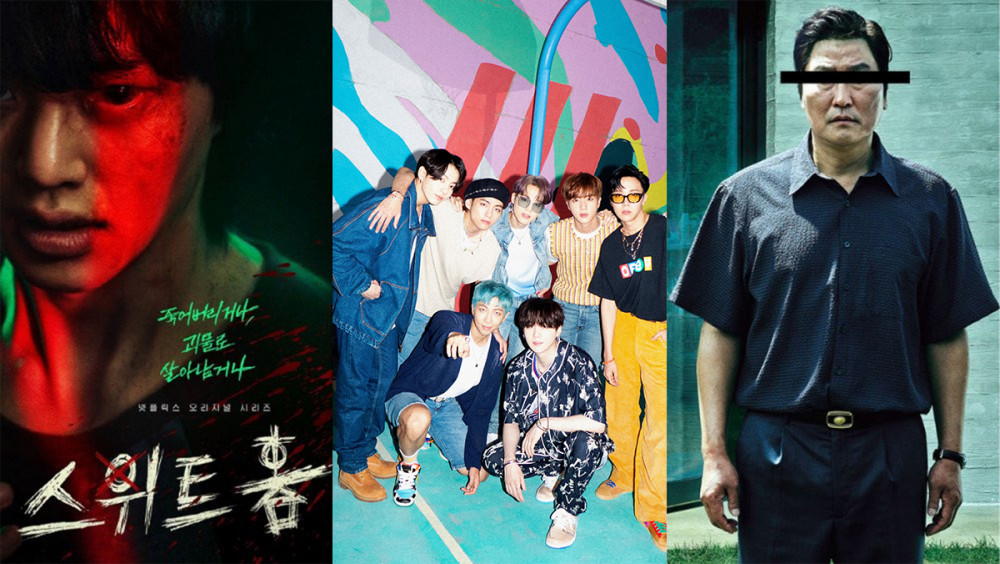 The New Year has arrived, and with renewed hope, the world is embarking on a journey of healing. Perhaps one of the only things that helped preserve the sanity of millions worldwide during the pandemic was music, film, television, and the arts in general. For Korean entertainment, in particular, 2020 was an extraordinary year as people from all over the world were either newly introduced to K-Pop, K-Dramas, and Korean films or rediscovered their love for the same. As such, with the whole world watching, Korean pop culture truly proved its mettle on the global stage.
'Parasite' makes Oscar history
Bong Joon Ho's scathing dark comedy on the social consequences of class struggle made an indelible mark on Oscar history with 4 Academy Awards for Best Picture, Best Director, Best Original Screenplay, and Best International Feature Film, respectively. This was an incredible achievement for Korean cinema in particular and foreign cinema in general, especially considering how Western-centric most of the categories at the Oscars can be.
BTS nominated for a Grammy, #1 on Billboard's Hot 100, TIME's 'Entertainer of the Year'
2020 was one of the most significant years in BTS history with their first-ever major Grammy nomination in a musical category (Best Pop Duo/Group Performance). They made history with a #1 on the Billboard Hot 100 chart with 'Dynamite,' doing it once again with BTS' remix of 'Savage Love (Laxed – Siren Beat)' and yet again with 'Life Goes On' as the first-ever song with Korean lyrics to be at number 1 on the chart. Not only that, they were named TIME's 'Entertainer of the Year.' 2020 was the year of BTS.
BLACKPINK sets a new milestone for girl groups
2020 was also an exceptional year for BLACKPINK as they broke quite a few of the biggest world records and set new milestones. Their music video for 'How You Like That' broke the record for the most-viewed YouTube video in 24 hours. Their first-ever full-length album, 'The Album,' sold over 1.2 million copies, making them the first-ever Korean girl group to sell over one million copies of an album. In addition, they were also named Variety Hitmakers' 'Group of the Year.'
Wonho's solo debut
Following a harrowing couple of months after having to leave MONSTA X over false allegations, Wonho finally made his solo debut under Highline Entertainment. Not only was this debut the most highly anticipated ever, but it was also incredibly successful. The best part about this was knowing that everyone's beloved Wonho was back, stronger, and happier than ever.
With Minho being finally discharged from his mandatory military duties, SHINee finally came back together as one. With the gang back together, fans are anticipating one of their biggest comebacks in 2021. This was also repeatedly teased during the SMTOWN LIVE CULTURE HUMANITY Concert held earlier today to celebrate the New Year. It is, therefore, safe to assume that SHINee will, in all probability, be having their much-awaited comeback this year.
'It's Okay To Not Be Okay' & 'Kingdom' Season 2 on NY Times Best International Shows list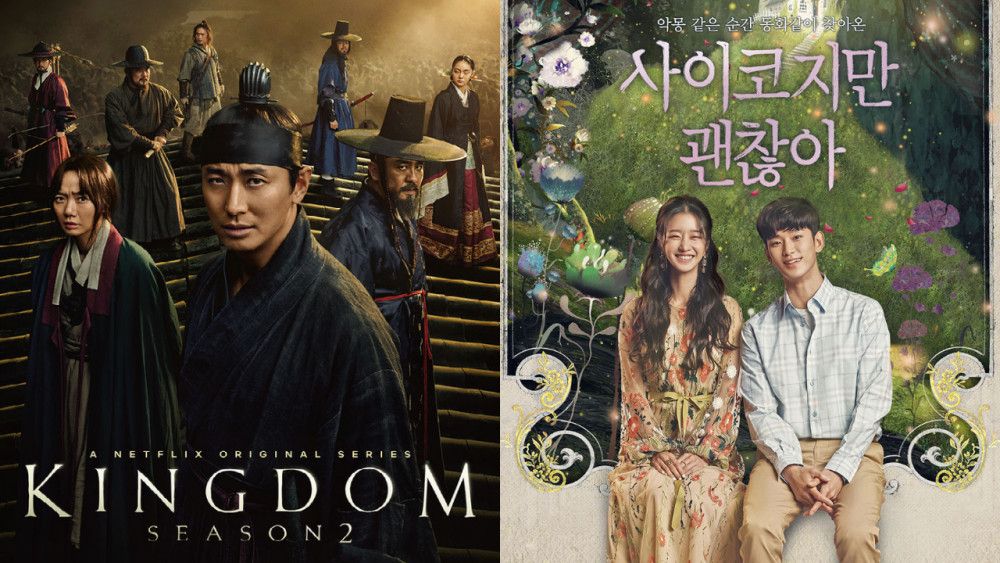 Two of the major productions from 2020, 'It's Okay To Not Be Okay' and Season 2 of the mega-hit zombie horror period drama 'Kingdom' earned top spots in the New York Times' Best International Shows list, solidifying the position of Korean film and television even further on the global stage.
All of NCT, including two brand new members, reunited for the first time since 2018 for their joint project NCT 2020. 'RESONANCE' Pt. 1 & 2 were incredible masterpieces, bringing together a host of genres such as old school hip-hop, EDM, and good old pop complemented perfectly by intense choreography and powerful vocals per usual. The albums were both commercially successful and critically acclaimed, earning them the Album of the Year Daesang from the 2020 Asia Artist Awards.
The return of BoA
The queen of K-Pop, the idol of idols, finally made a comeback with her 10th studio album 'BETTER' along with a documentary '202020 BoA' charting her journey from being a fledgling superstar to the undisputed pioneer of K-Pop celebrated by millions not just in South Korea but also worldwide. Her music remains of the highest caliber as she continues to be an inspiration to the youth, especially young children that dream of standing on the stage that she commands.
South Korean Military Act revised
The South Korean Parliament passed a bill in 2020 that allows for BTS members and other equally influential male stars to postpone their mandatory military service until they are 30 years old. This bill is quite significant, considering that the Military Act has not been revised so considerably in a very long time. Any pop culture artist recommended by the Minister of Culture, Sports and Tourism will be eligible for this postponement if the Ministry thinks that they have contributed prominently to the growth, development, and enhancement of South Korea's image on a global scale and have furthered the proliferation of the Hallyu wave. As such, quite a few of our favorite artists, including but not limited to BTS, will be able to postpone their military enlistment in the coming years.
'Sweet Home' earns a spot on Netflix's 'Most Watched' list
Studio Dragon's breakthrough horror production 'Sweet Home' starring Song Kang, Lee Si Young, Lee Do Hyun, and Lee Jin Wook consistently maintained its position on Netflix's Top 10 Most-Watched Shows list not just in Asia but also worldwide. This also speaks volumes of the quality and popularity, both commercial and critical, of Korean entertainment content, which finally reached the top in 2020. With a solid foundation established, the only way forward is upward. This list doesn't include South Korea's contributions in the world of video games and e-sports, including Damwon Gaming winning the League of Legends World Championship. It is a testament to South Korea's soft power and growing influence.