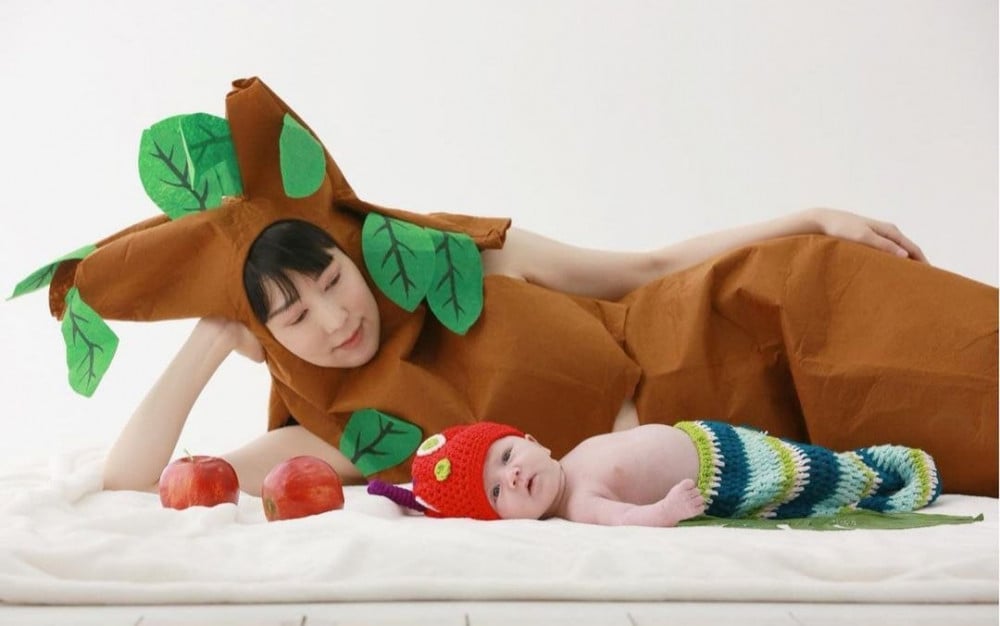 Sayuri uploaded pictures of her baby boy!

On December 27 KST, the entertainer took to Instagram where she shared adorable photos of her baby boy taken with herself. In this lovely photo shoot, the single mother and her newborn child post together like a tree and a caterpillar in the woods. The boy's large set of eyes and tiny hands have netizens commenting on how endearing he is!

Some left reactions such as: "Hi baby! I hope you're happy with your mom! I wish for the best!", "HAHA, this photoshoot concept is so Sayuri. Good luck to both of them!", "So cute~", "Kind of looks like Bentley?", "Hope they are both healthy~"