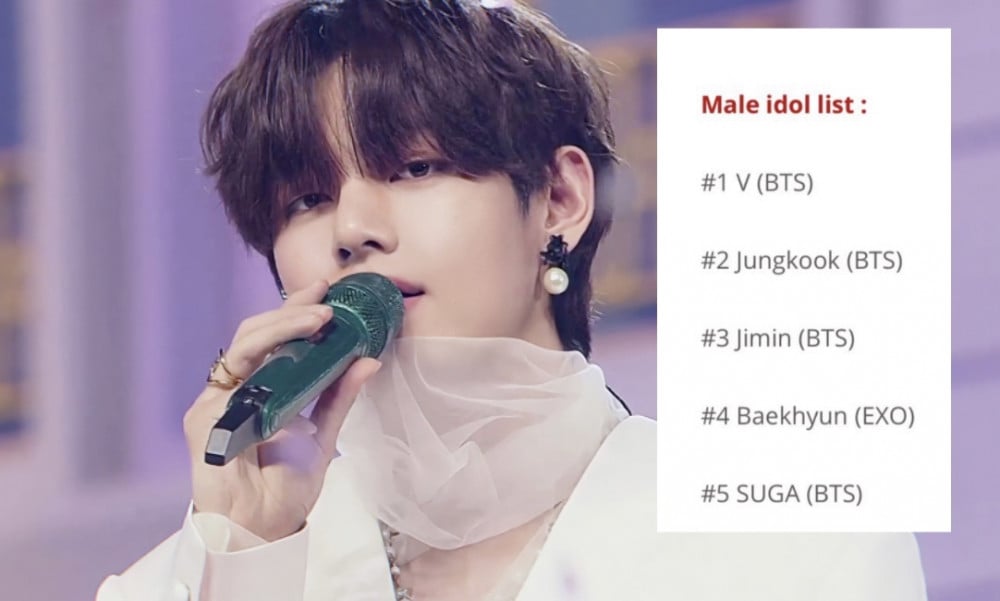 Once again, BTS's V shows his impressive influence through his numerous accomplishments.
As of 2020, V is the most-searched male idol in Korea, according to Google. BTS V has always been dubbed as an SNS king- dominating social platforms and bringing in massive amounts of positive publicity and attention from fans around the world.



Additionally, BTS V's Wikipedia Page is the highest viewed page for a Korean male idol in Korea, as it has 6.1M views, surpassing his group BTS which has 5.7M views.





It's no lie that the popular singer gravitates to millions of fans annually.
BTS V is a well known national superstar, known to be a popular favorite amongst idols in Korea.