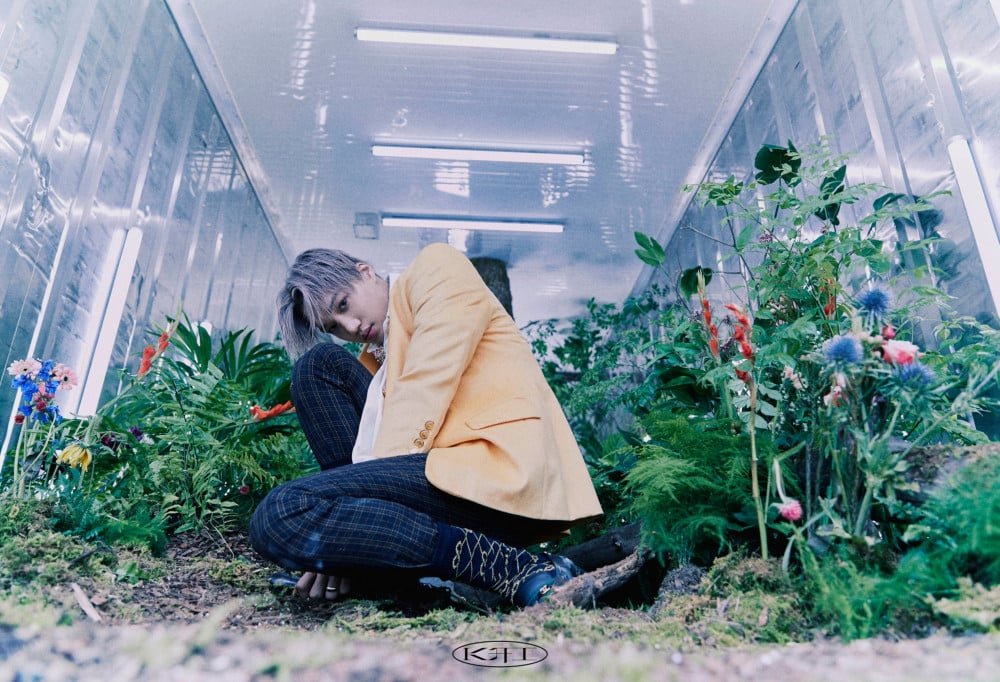 On December 4th, Teen Vogue published an article, Best New Music Friday, labeling Kai's whole mini-album as excellent and "Nothing on Me" as a true standout.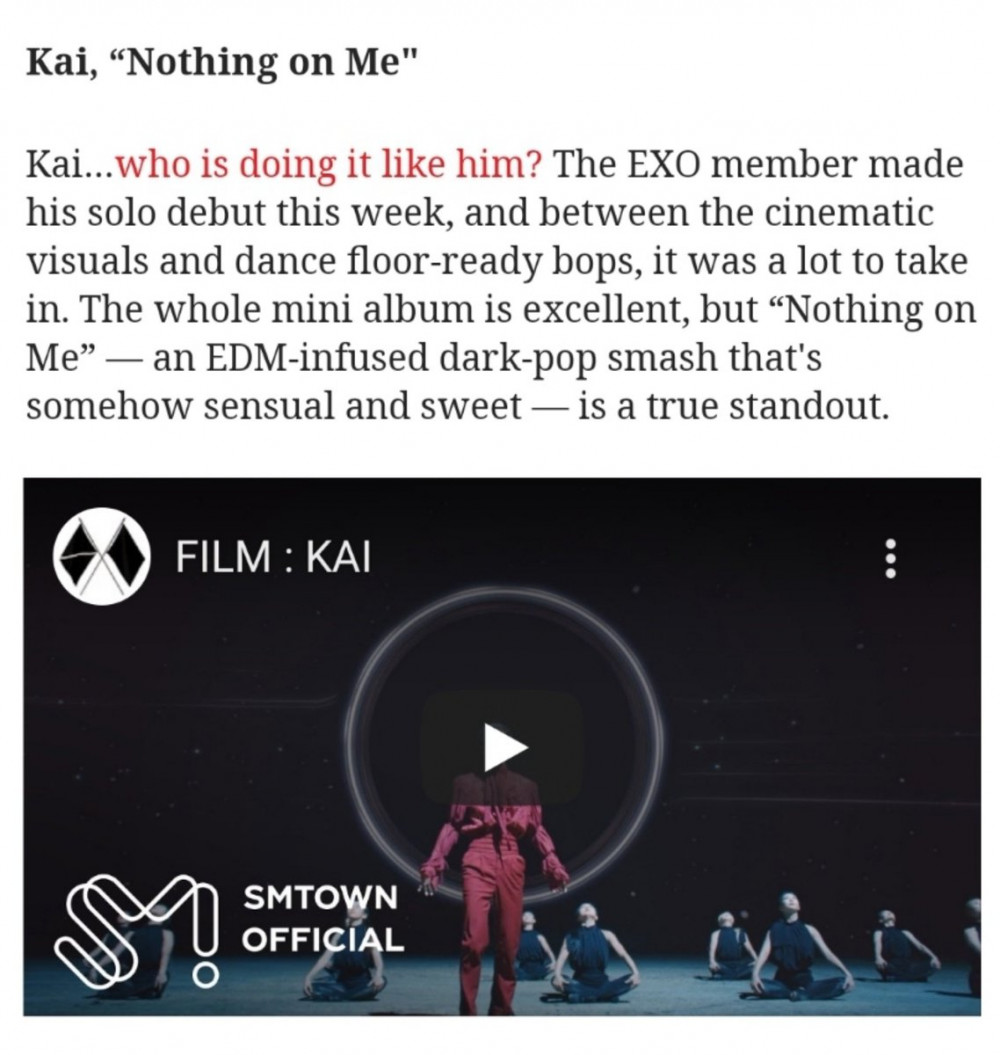 On December 2nd, Teen Vogue published its interview with Kai and the writer praised Kai's solo mini album's tracks and called him "The Powerful, Limitless Kai."
Kai has debuted as a soloist, and his first mini-album, titled KAI, 开 was released on November 30th.