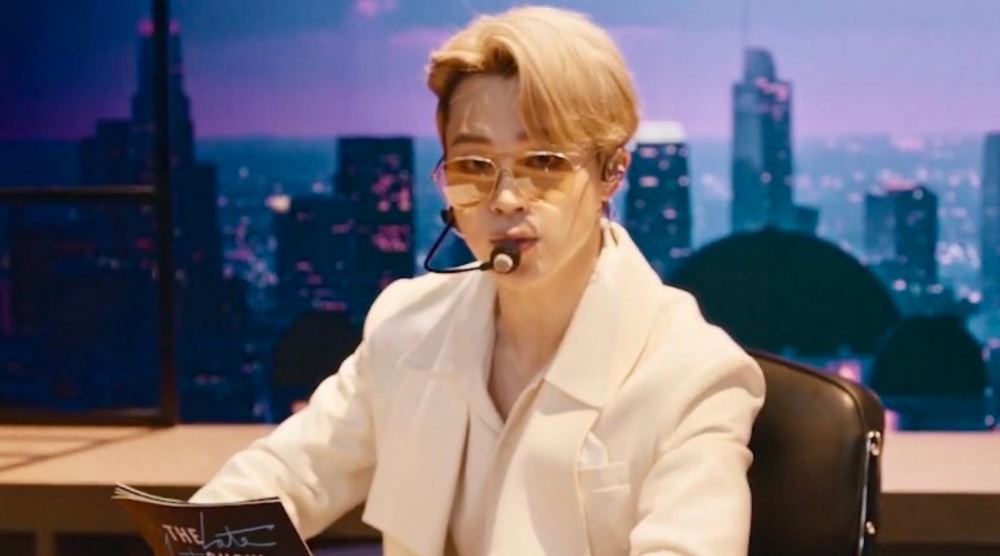 Grammy-nominated artists BTS appeared on The Late Late Show hosted by James Corden on November 24 and 25. BTS performed their new single "Life Goes On" and their phenomenal hit "Dynamite" and answered some questions, including their thoughts about being nominated at the Grammys and the release of their new album "BE."
One member, in particular, BTS Jimin, drew attention.

Papa Mochi James Corden was seen, as he went car shopping in West Hollywood, wearing the same Gucci bomber jacket that Jimin wore during the "Dynamite" music video.
During BTS's performance of Dynamite, Baby Mochi Jimin took Papa Mochi's seat as the Late Late Show host while he amazingly performed the song's bridge.
Further, during the interview, Papa Mochi said that nothing would make him happier to see his Baby Mochi holds a Grammy award. Baby Mochi responded by saying, "Papa Mochi, I miss you."
It can be remembered that the nicknames Papa Mochi and Baby Mochi originated from the carpool karaoke episode with BTS wherein James Corden asked Jimin about his nickname "Mochi." Watch the episode here:
Some of the netizens comments are:
"I think Corden really likes the nickname Papa Mochi. During today's show interview, he said that he would be thrilled to see My Baby Mochi holding a Grammy Award, he was so sweet and warm."
"Both of them are cute. I love their chemistry."
"The relationship between the two is warm and cute."
"Jimin also captivated Papa Mochi. Jimmy Fallon also. Jimin is full of charm."
"The Papa Mochi is so cute and that Baby Moch is lovely."