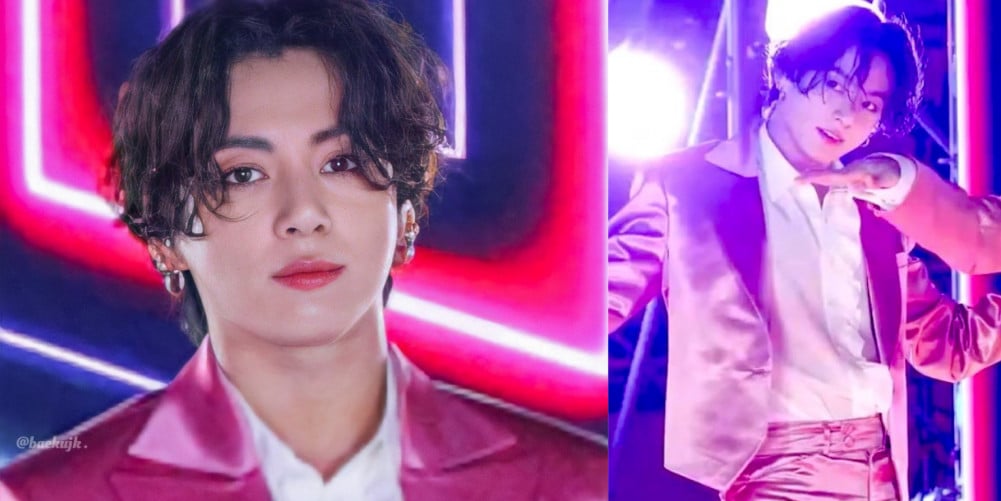 BTS made an appearance at the 2020 American Music Awards (AMA), performed their BE lead single "Life Goes On" for the first time, as well as their record-breaking hit "Dynamite."
The award show, which was held on November 22, 8 pm EST (November 23, 10 am KST), witnessed BTS took home 2 awards, i.e., Favorite Duo or Group – Pop/Rock and Favorite Social Artist.
For the "Life Goes On" performance, the septet stood on stage and sang the new ballad in a serene and soothing vibe. They returned for "Dynamite," clad in colorful silk suits with a completely different aura, ready to bring the house down with their disco-pop mega-hit.
As always, Jungkook went viral among "locals" (the term used to address non-fans) after the performance, this time as "the guy in pink suit" or "guy with curly hair" or "guy who started the song." Locals flooded Twitter. Countless tweets were asking about Jungkook, clearly captivated by the Golden Maknae's stunning appearance and stage performance.

Even the media acknowledged Jungkook in the pink suit as one of the highlights of the 2020 AMA; he drove the American public crazy in addition to his amazing vocals. Jungkook truly lived up to his tag as the "fans attractor" of the band.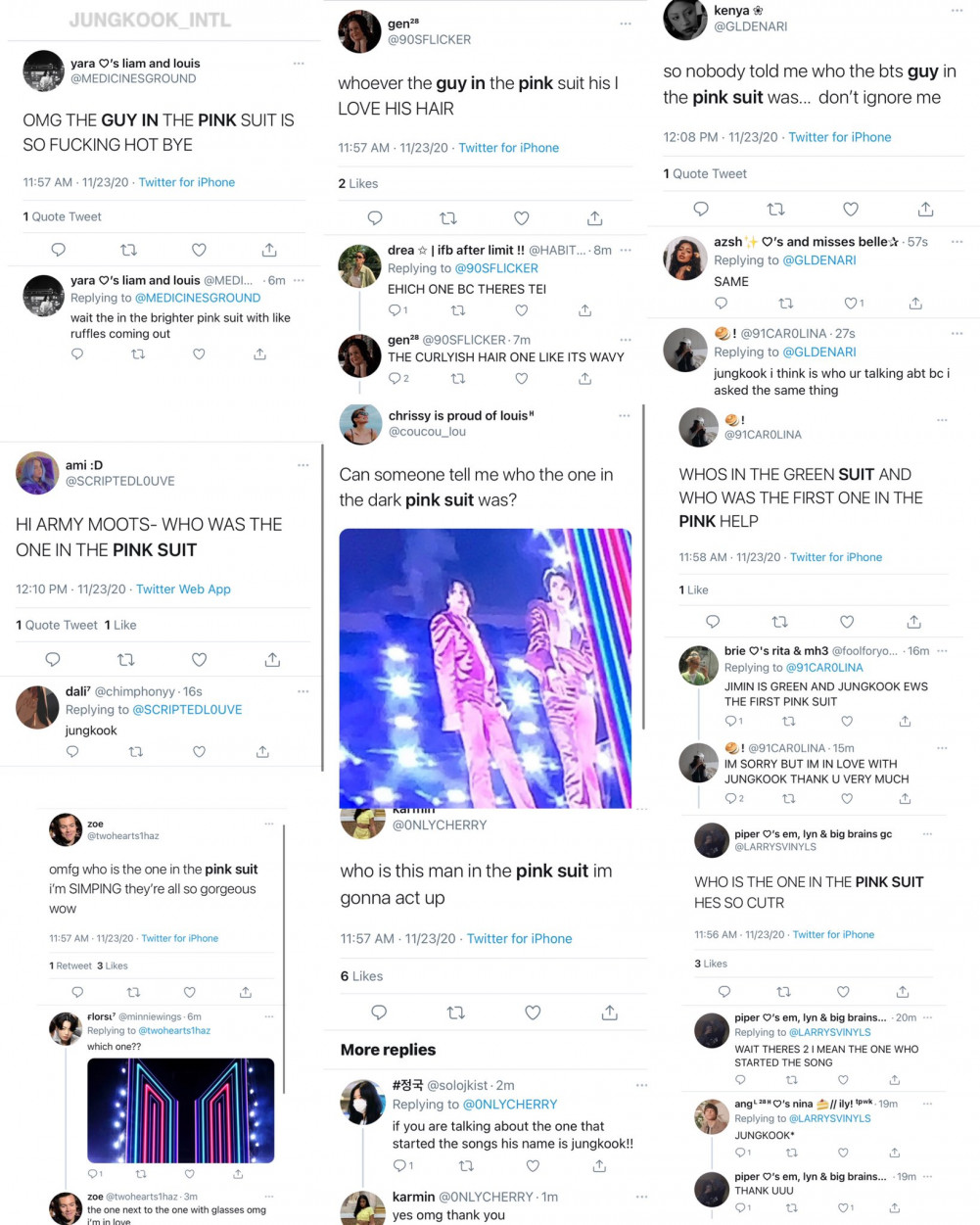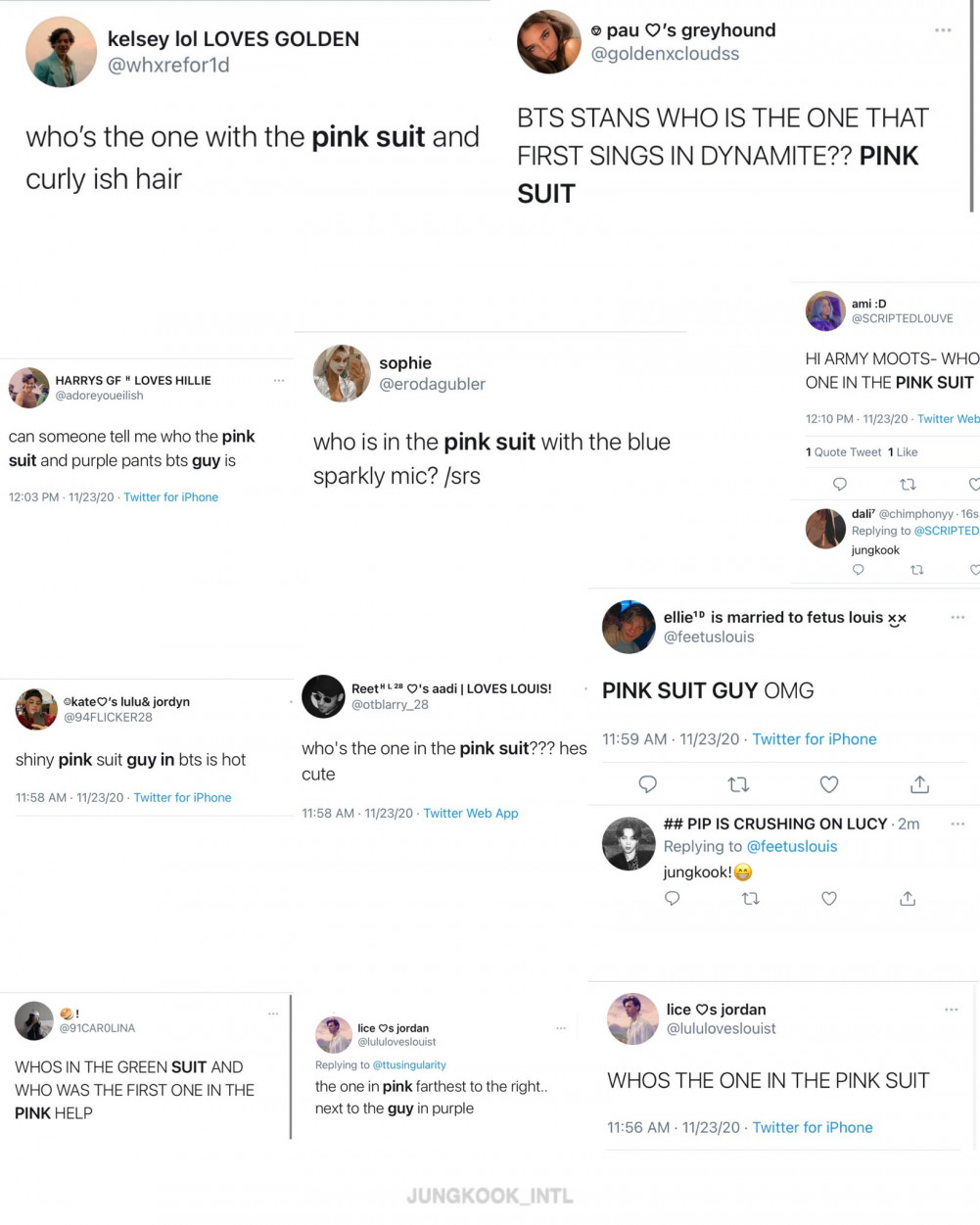 Image credit: @Jungkook_Intl
It seems like going viral is truly Jungkook's forte, as the next day he went viral again but for a completely different (and amusing) reason.
As known by many, Jungkook went to Hongdae a few years ago by himself and met some fans along the way. He took selfies with them, had chats and cute interactions, and fans were impressed with his humble and genuine attitude.
A fan's encounter with Jungkook during his Hongdae trip resurfaced, and ARMY were surprised and amused by the plot twist of the story. A fan saw Jungkook, and after some time, decided to walk up to him and clarify. She patted him on his shoulder and asked, "Are you...Jeon Jungkook?". Instead of replying, "Ahh, yes I am," Jungkook turned around with a smile on his face and said, "And if I am?".

The story made rounds on Twitter, and ARMY were delighted and endeared by Jungkook's reaction and sassy demeanor. "And, if I am?" immediately became a catchphrase in the fandom and even trended worldwide at #3, #4 in the United States and entered the trends in many other countries.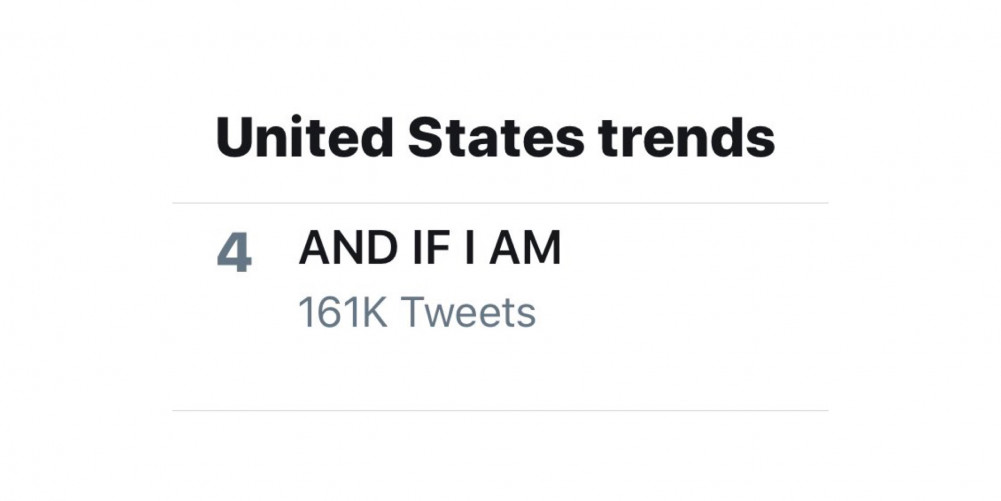 ARMY made countless tweets using the catchphrase, some were simply being funny and others completely took it to the next level. One user posted, "Are you the jeon jungkook ?? the director? producer? lyricist? composer? dancer? sub rapper ?? best center? nation's vocalist ?? and sexiest yet prettiest man existing ??? --AND IF I AM?"
Even MTV UK did not miss to join the hype in celebrating Jungkook's cheekiness and having fun with the newly-found catchphrase. They tweeted, "Mum: are you telling me you literally made a career out of stanning jungkook and little mix ?? me: AND IF I AM ????"
The fact that Jungkook easily goes viral because of various reasons, from his stunning looks, talents, and flawless performance to something as simple as the phrase he uttered years ago, clearly proves his massive impact as one of the most influential celebrities in the world today.