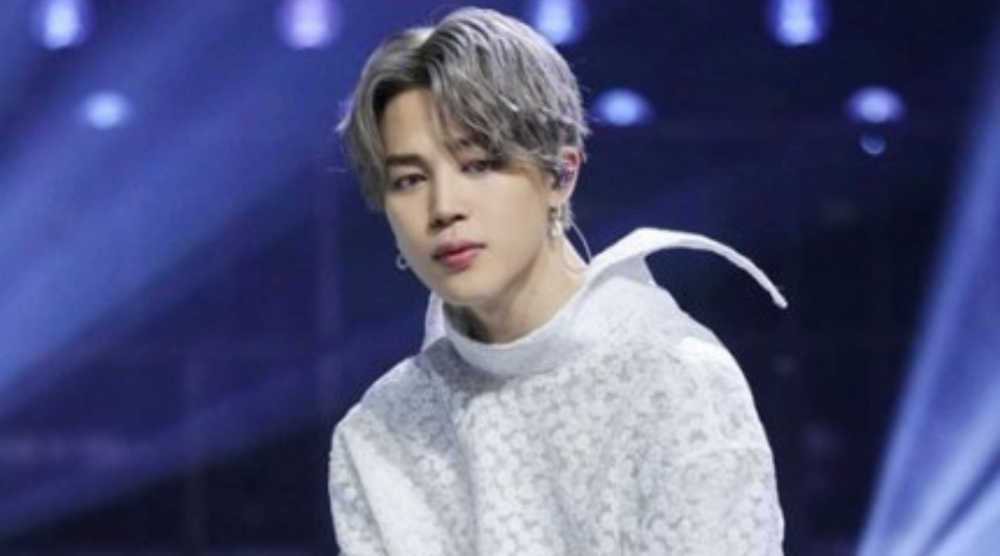 BTS Jimin's "Flowers For ARMY" video garnered the greatest number of views among the Life Goes On series clips on BTS's official Tiktok channel. Jimin also held the top two most viewed solo videos on BTS's official Tiktok channel.
Beginning November 20, BTS posted short videos of members working on some artistic crafts for ARMY, the collective name for BTS's fans, with their latest album's title track Life Goes On as background music (BGM) on Tiktok, the world's largest short video clip sharing site.
As of November 29, Jimin's video entitled "Flowers for ARMY" received the highest number of views of 15.5 million among the series.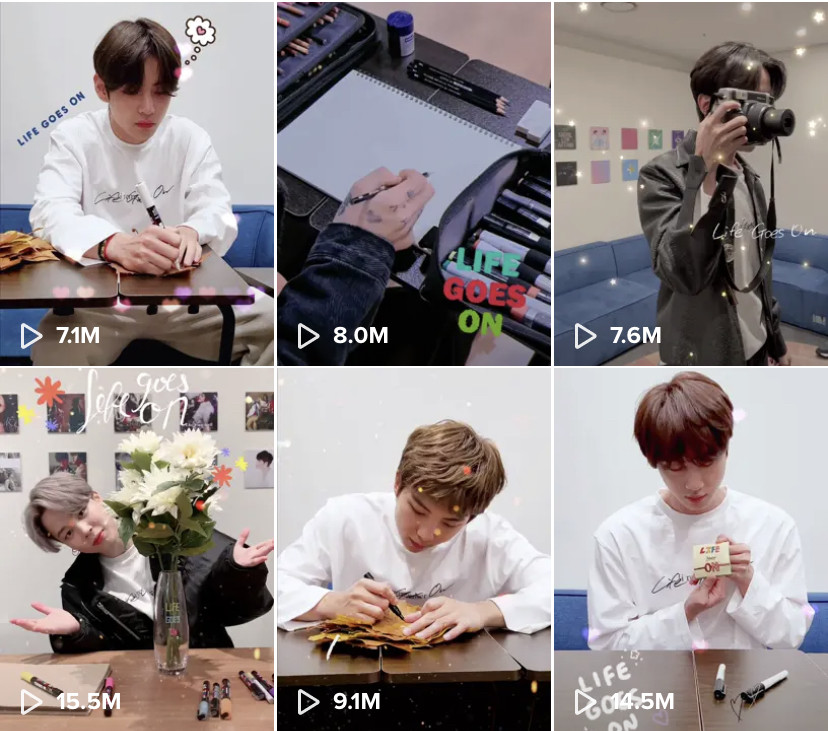 In the video, Jimin is seen engraving the words "Life Goes On" on a glass vase, using colorful pens showcasing his gorgeous penmanship. After he artistically decorated the vase, he put in some white flowers and gestured to offer the flowers to the viewers, most especially to the fans.
The video highlighted Jimin's unique visuals and unrivaled charms which is complemented by the flowers.
Tiktok Korea's official Twitter posted Jimin's video on November 29.
Jimin with flowers is indeed always very enchanting concept not only because Jimin has expressed his affection for flowers but because flowers work perfectly in emphasizing Jimin's sweet and ethereal visuals.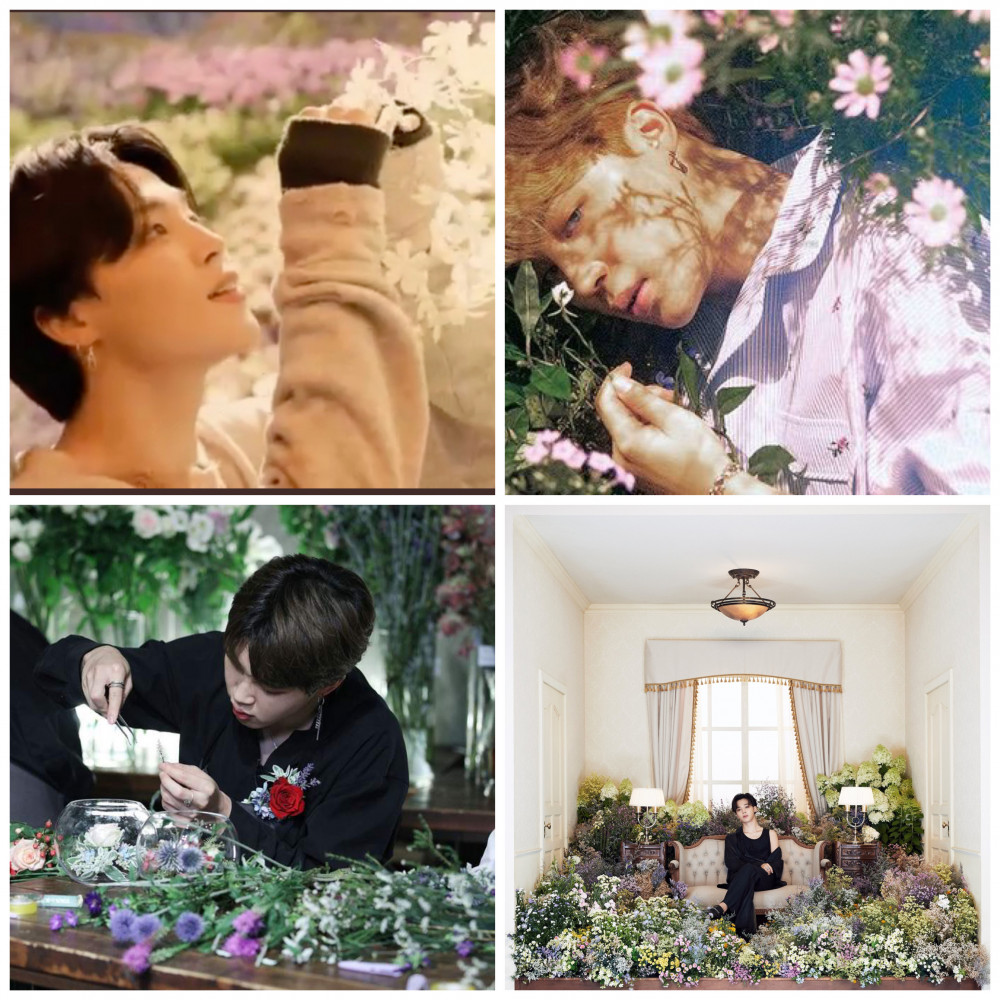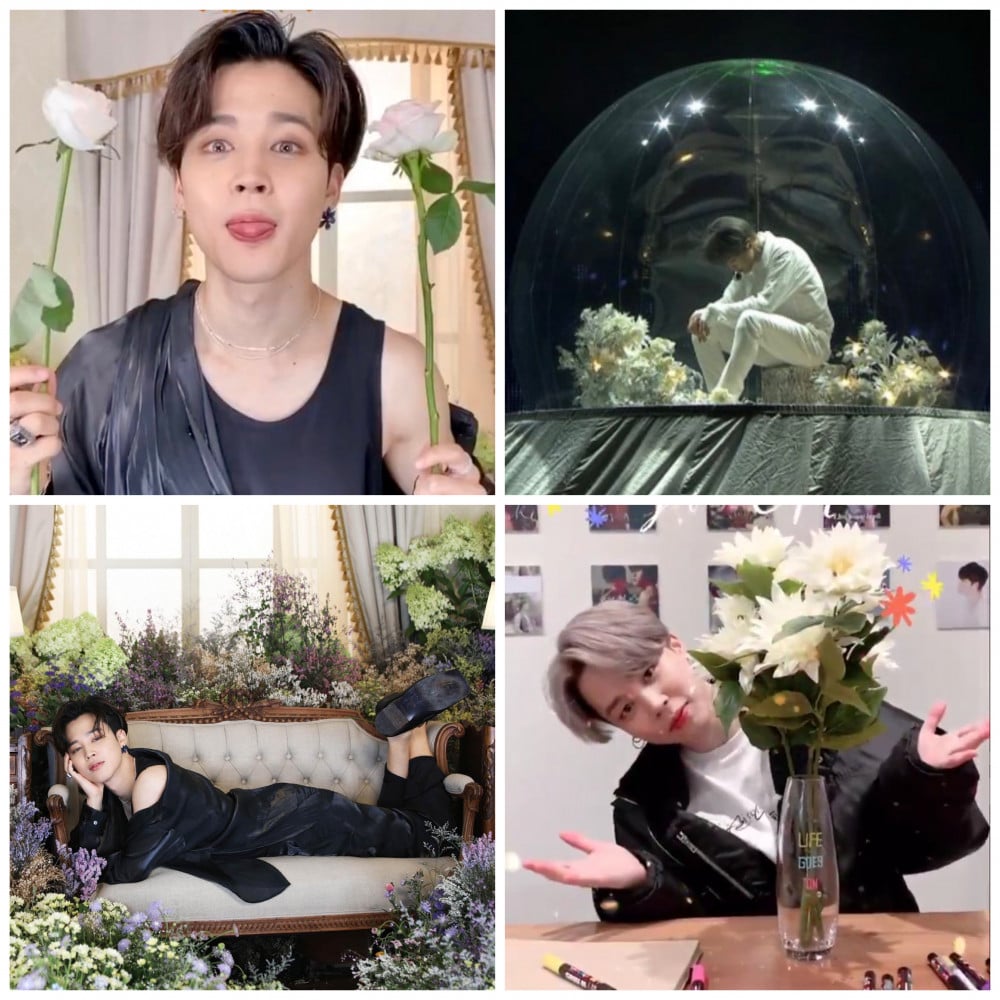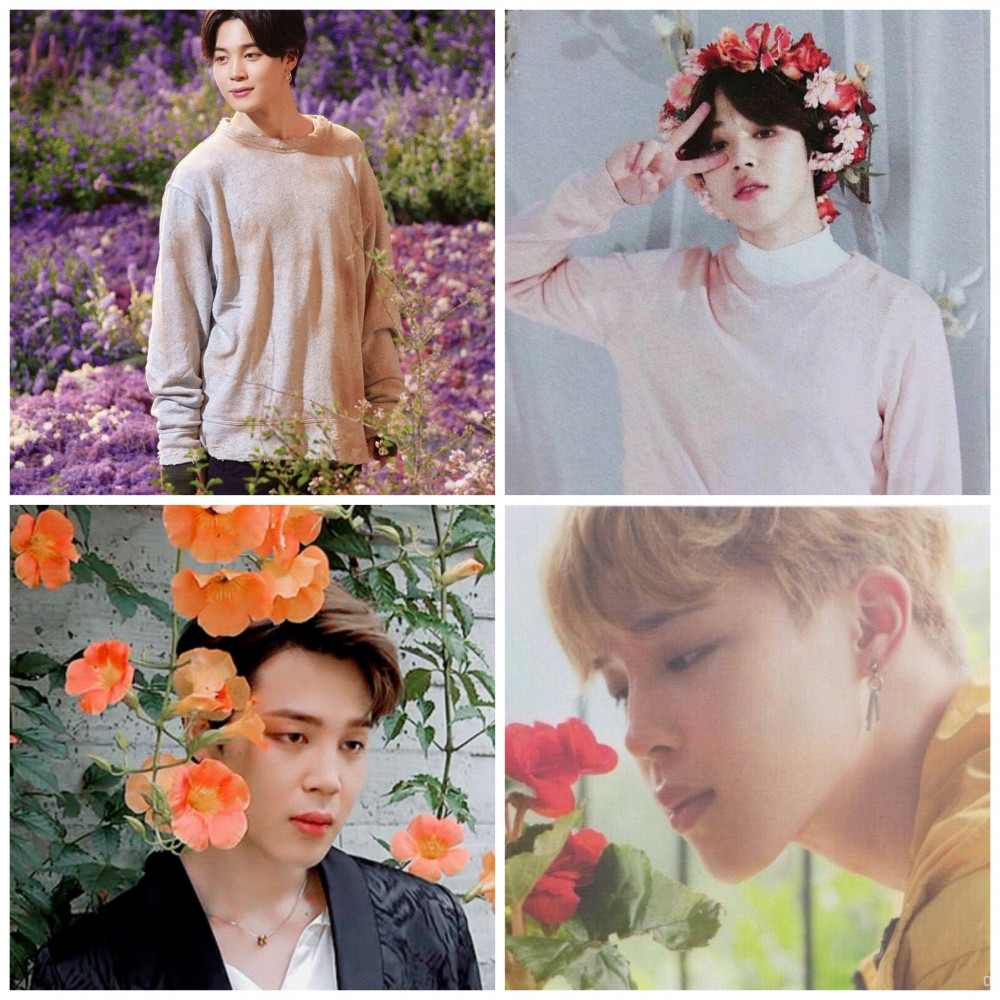 Kildren from Korea posted, on its official Instagram, a beautiful painting of Jimin with flowers and captioned it with "Jimin, the Dancing Flower" and drew attention.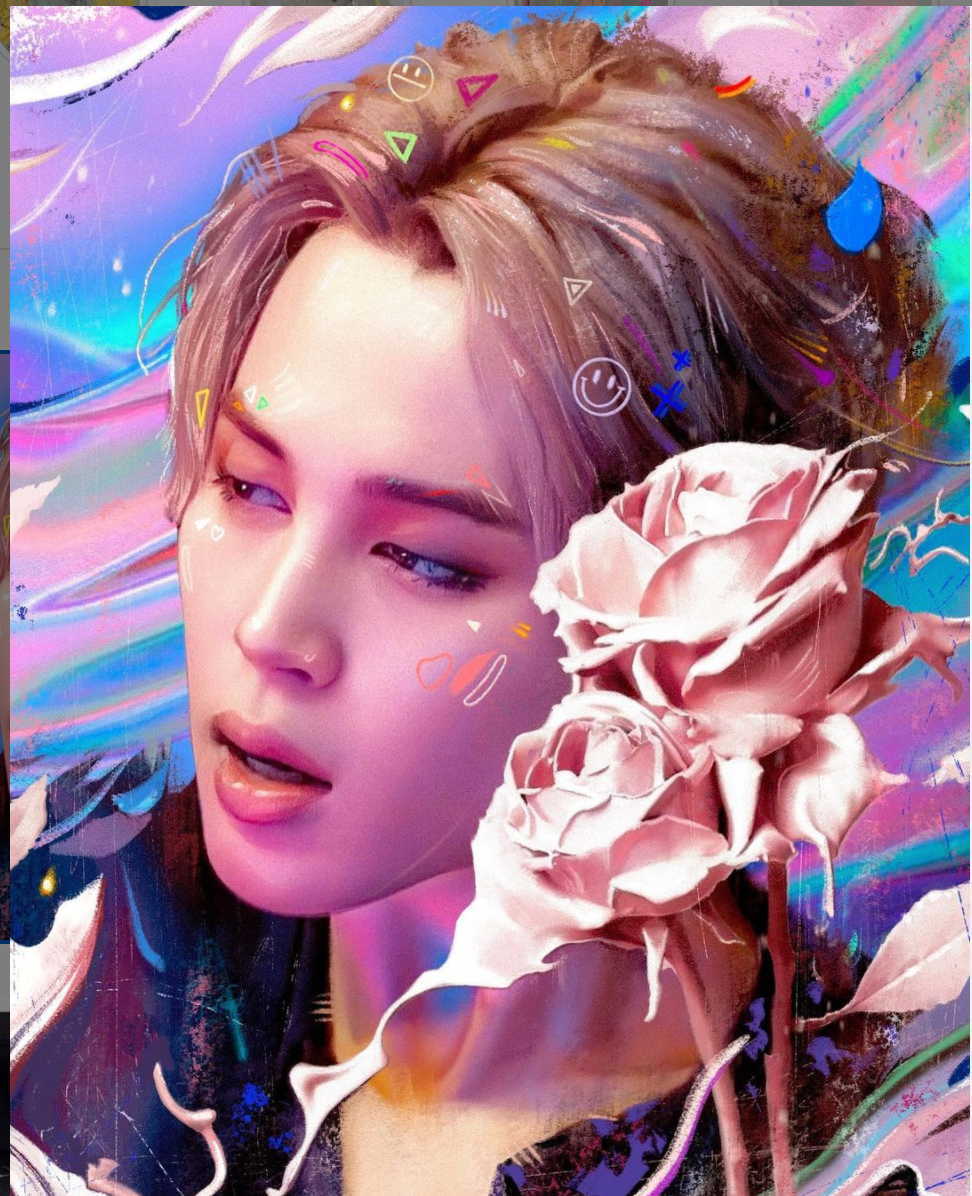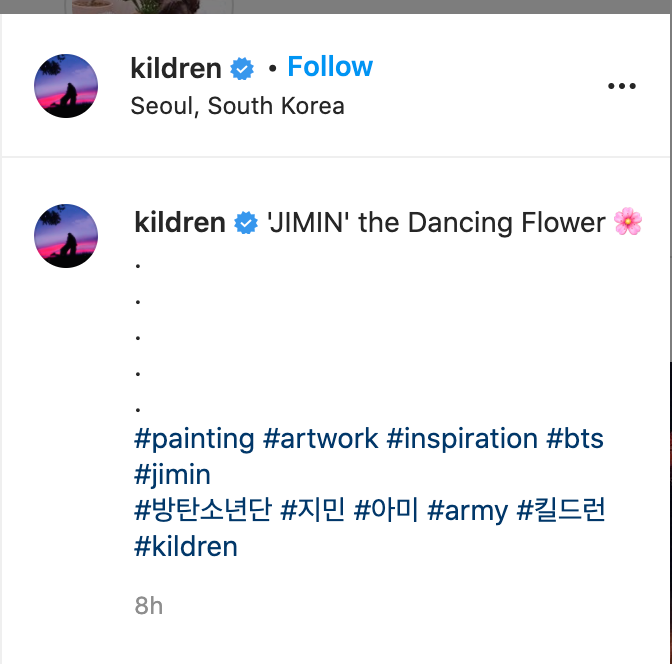 Further, Jimin once again proved his power as the Social Media King by having the top 2 most viewed solo videos on BTS's Tiktok channel.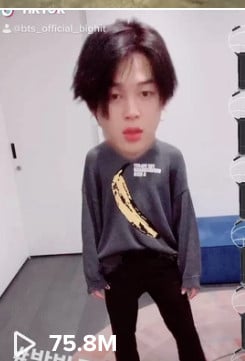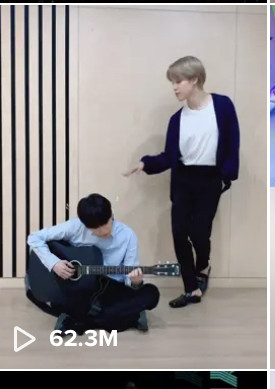 As earlier reported, his video using the funny bobblehead filter while dancing to Boy With Luv remained to be the most viewed solo video on BTS's Tiktok channel with current 75.8 million views. It is followed by another Jimin video dancing "Dynamite" around the members, which was uploaded on October 3, as the second most viewed solo video. It now has 62.3 million views.
Jimin's solo song "Filter" is likewise still the solo song that is most used BTS audio as BGM on Tiktok with more than 250K videos.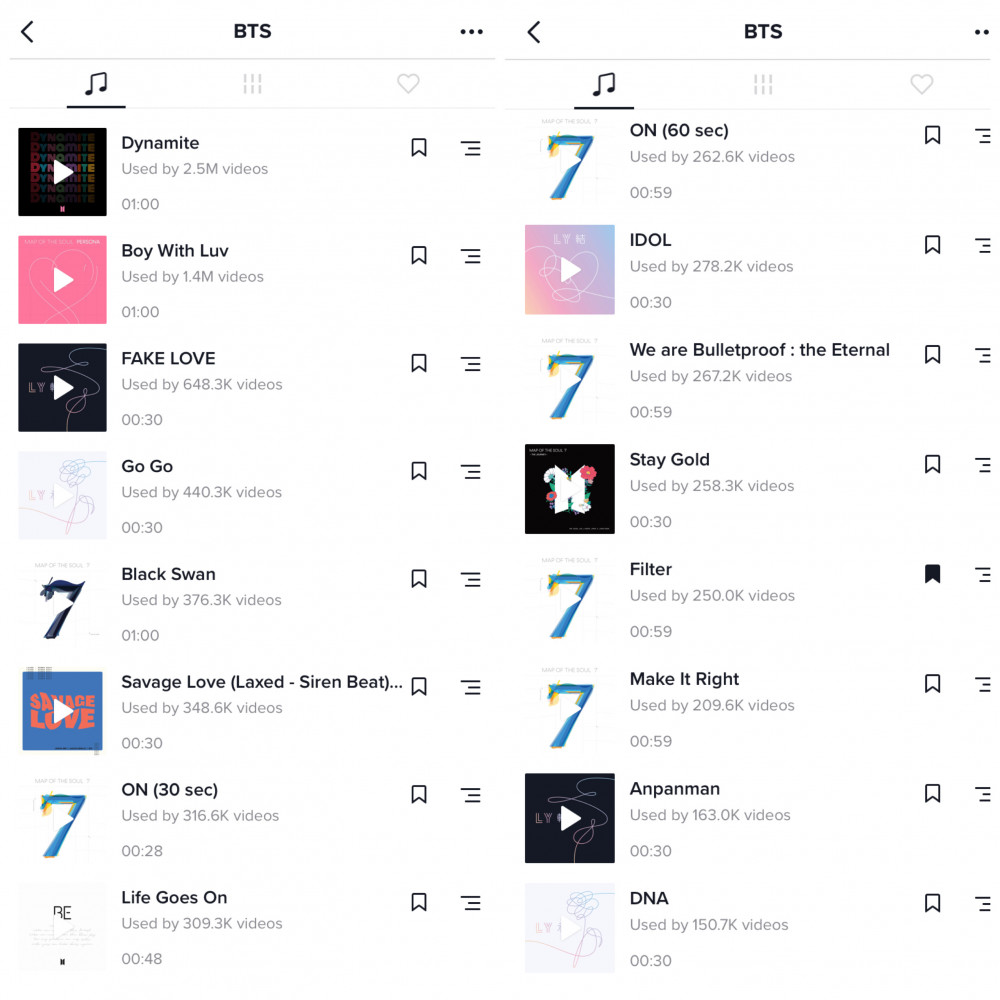 Finally, Jimin continued to be the second most viewed celebrity on Tiktok as his unique hashtag #jimin has now garnered 22.4 billion views.

The bridge of BTS's Dis-ease which has been revealed to have been written by Jimin has gone viral on Tiktok too.
Once again, Crowned King of Kpop and Grammy-Nominated Artist Jimin has achieved all of these and continued to dominate Tiktok despite not having his own personal account on the site.