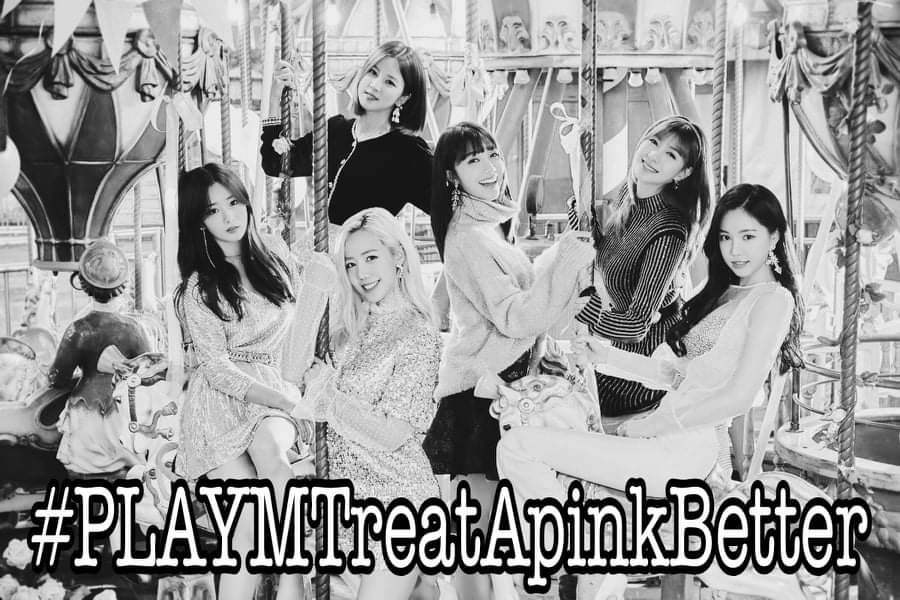 APINK is known for its bubblegum and synth-pop genre. They are also one of the oldest groups that are still active since 2011. In fact, APINK is still a top group even today. However, despite their popularity, fans feel Play M Entertainment is treating APINK unfairly.
The group only has 1 comeback annually and some fans are also disappointed because of the lack of promotions, updates, and content.
APINK Fans also trended the hashtag #PLAYMTreatApinkBetter on Twitter to show their disappointment towards the company. The #PLAYMTreatApinkBetter is currently trending #3 in Malaysia.
Here are some of the tweets:
"PlayM K-pop industry
🤝
Treat Apink like secondhand idol!!

They not your secondhand idol @PlayM_Official !! They're the reason why your agency can stay strong until now!!

#PLAYMTreatApinkBetter"
"Your other artists got promoted as "apink's junior" not as "playm's artist" because people don't know your company existence if not because of apink.
#PLAYMTreatApinkBetter"