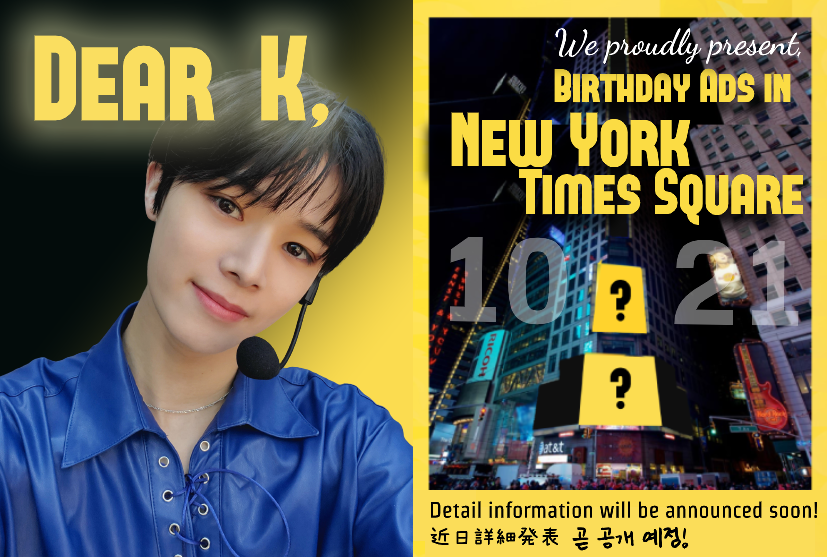 Trainee K appeared in Mnet's I-LAND, which aired from June 26 to September 18, 2020. He was eliminated from the debut group but gaining popularity across the continents, including Asia, South America, Europe, South Korea, and Japan.
I-LAND is a survival project that selects 7 out of a total of 23 applicants and makes their debut as a global idol. This program has become a hot topic with the appearances of Big Hit Entertainment CEO Bang Si-hyuk, singer Rain, Zico, P-Dogg, Son Seong-deuk, and Dooboo.
The manager of K's official Naver Fan Cafe, (Keiys Global) said,
"K is a trainee who was unfortunately eliminated from I-LAND, so Global fans joined forces to show their passion through various events and active advertisements. It seems that the pro-like attitude that K has shown moved the hearts of global viewers."
"K always maintained the middle position in the I-LAND global evaluation, and with his excellent skills, he possessed an outstanding skill enough to take the first place in the producer evaluation. Unfortunately, he was eliminated from the final round, but he seems to have been recognized by international viewers who have raised their standard"
Currently, K's Naver Fan Café has fans of various age groups starting from teenagers up to mature fans and global fan groups such as Korea, Japan, the United States, Australia, Spain, Thailand, India, Brazil, Indonesia, and the Philippines are allied. K-fan representatives from each country plan various events and events through daily meetings.
In the multinational fan cafe, Korea, Japan, and the Philippines hosted a video advertisement for celebrating the birthday of COEX Crown Media in Samseong-dong, Seoul, for three days starting from the October 20th, the day before K's birthday, then continue with the large-scale celebration teaser advertisement in New York Times Square conducted by Korean and Japanese fans. In addition, advertisements for the Bus Stop in front of Muji at Gangnam Station Exit 10 started on October 9th and in front of Jamsil Station Exit 8 on October 12th.
In addition to this, K Naver Fan Cafe holds a nationwide coffee shop (cup holder) event. For more information, check out Naver's Fan Cafe K's Global.
Translated by @cheeron_K