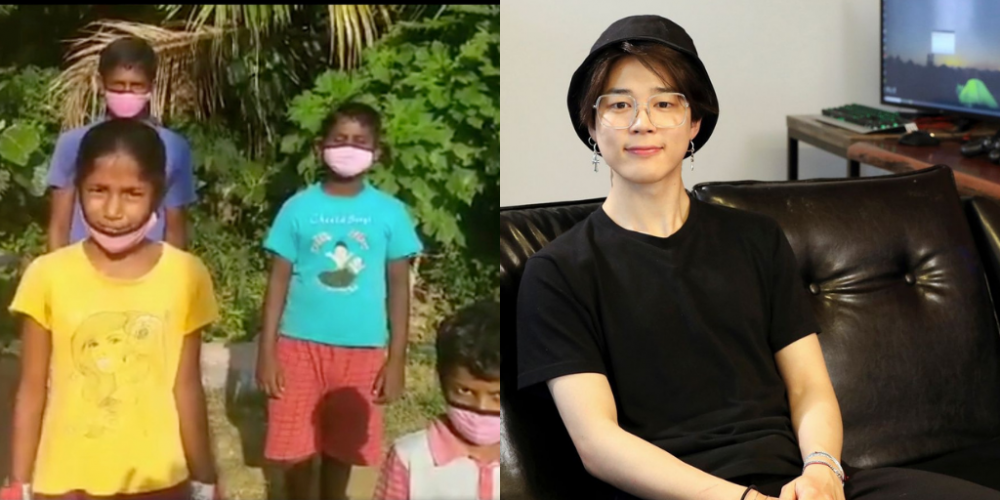 As the celebration of Jimtober (Jimin+October) continues, fundraising and donation projects organized by BTS's fans, to commemorate BTS Jimin's birthday, likewise persists.
On October 17th, BTS Tamilnadu A.R.M.Y., a BTS fanbase from Tamil Nadu, India, shared its birthday support project for Jimin. On Twitter, they posted, "It was #OurOctoberPrince (BTS Jimin) birthday and we thought this would be the right way to appreciate him for being with us. We deeply feel glad our small contribution can make a tiniest change like this. Thanks to @BTS_twt for always inspiring us."
BTS Tamilnadu A.R.M.Y. has donated a sum of Rupees 11,100 to Lee Self Defense Academy from Vilvarani, Thiruvannamalai in India in order to help the young talents out. The Lee Self Defense Academy was formed to cater to underprivileged students from the rural areas to provide them with education and training in Taekwondo, K1 Pro Boxing and Boxing. The academy aims to open opportunities to talented young girls to participate up to national level tournaments and curb down early marriages.
Such meaningful donation was acknowledged and appreciated by Lee Self Defense Academy Master Vincent T. on behalf of their students, parents and everyone at the academy.
In return, BTS Jimin received a truly touching message from some kids who are studying 9th grade in public school at Vilvarani and practicing Taekwondo, K1 Pro Kickboxing for 1.5 years in Lee Self Defense Academy. The kids sincerely said "Thanks to BTS Tamilnadu ARMYs for the contribution." Then, altogether the six kids said, "Happy Birthday Jimin Sir." Such scene would really melt everyone's heart.
The project has been inspired by Jimin's continuous donations, good deeds and love for children and education. It has been previously reported that Jimin made his own generous donations for students who are in need. On August 2020, Jimin donated 100 million won to students of South Jeolla Province. While on February 9, 2020, he changed all the desks to benefit 1,200 students at Busan Arts High School. He also bequeathed 100 million won to the Busan Metropolitan City Office of Education on April 2019.
Meanwhile, there are other meaningful fundraising projects that are still being undertaken by fans to commemorate Jimin's 26th birthday. One of which has been organized by "Jimin PerfectMan 95", a Jimin fanbase from Chile. On October 16, the fanbase announced that they are extending their solidarity Jimin birthday project to be able to raise more money which will be donated to Little Lucas who suffers from Type 1 Spinal Muscular Atrophy and in need of the most expensive medicine in the world.
Finally, "One in an ARMY Charity Project" also launched its #KeepGoingWithJimin project to honor Jimin's birthday. It is an ongoing fundraising project to support Free The Girls, a non-profit organization. Free The Girls supports women rescued from sex trafficking in Africa and Central America and help restore their health, social well-being and education giving them a hopeful future.
Jimin's admirable showing of good deeds and giving back have undoubtedly inspired fans to donate to such good causes like those mentioned above, on his behalf. Kudos to BTS and their fans!