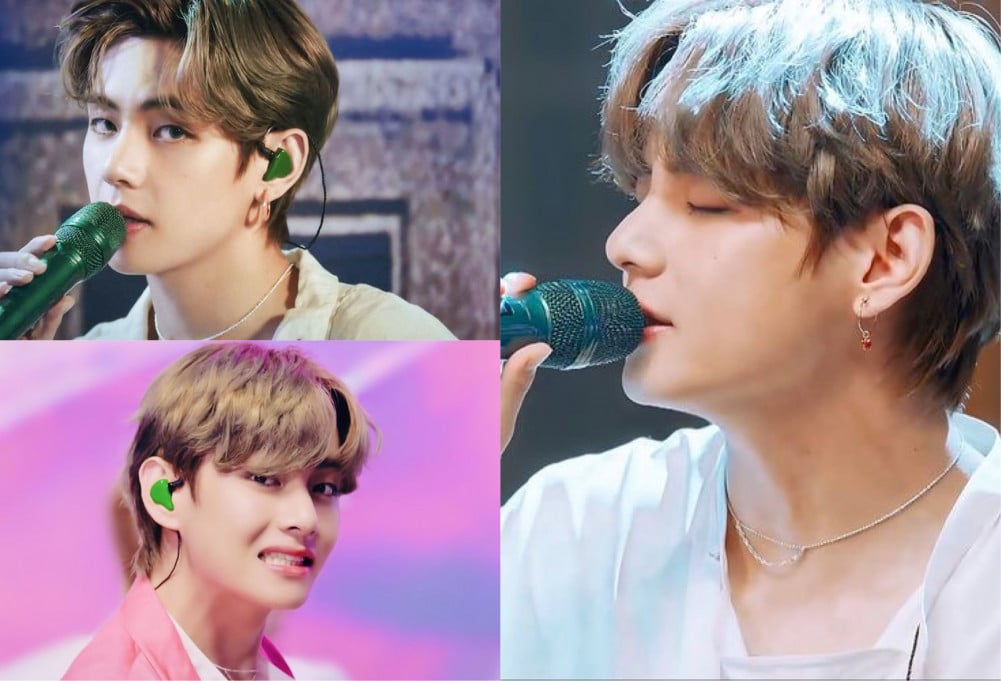 The 2020 iHeartRadio Music Festival held on Friday (Sept.18) graced us with yet another dynamic performance relay by the global pop group BTS.
Kicking off their performance with their record-shattering single "Dynamite", the septet kept their fans at the edge of their seats through a melodious performance of "Make It Right", the eternal "Spring Day" before wrapping up the show with their hit single "Boy With Luv."
In particular, member V created quite a buzz among the fans with his flamboyant avatar throughout the performance. His unique gestures, sharp and clean dance moves, and striking facial expressions created a storm on social media as Twitter filled up with praises for the star.
In addition, V also received major appreciation for his rich and soothing vocals in "Make It Right" and "Spring Day." Many fans commended V for his clean transitions from his falsetto to the head voice and noted that he always sounds better live than the studio version.
V also showcased his jaw-dropping duality as the sexy heartthrob from "Dynamite" switched into a cheerful and adorable boy-next-door in "Boy With Luv." Fans gushed about how effortlessly and perfectly V fits and exudes the vibe of any song and noted his performances as incredibly memorable.
Aside from the fans, the Korean Netizens are also smitten by V. A post highlighting his stunning performance on one of the most popular forums in Korea: "The Qoo" garnered over 13K views.
While some Netizens summed up their amazement with nicknames such as "God-made Textbook for Idols", "National Treasure" as well as a "Stage Master", others left long replies on how V is a multi-talented stage genius.
Some of the most notable comments from the post are as follows:
• "He's so good on stage that I can't take my eyes off of him. What do you do when you can't see him? He is so handsome but he's talented, has a great voice and he seems to have everything."
• "I think he would have made his debut somehow. He's so talented. It's so cool how the mood changes in every stage."
• "Taehyung is really an idol of idols, so he really catches my eyes. The overflowing talent."
• "If you look at the same song in different details, you must be studying a lot and making a lot of effort. It is so cool. You're so good at various things including your natural face, voice, and physique. You're crazy."
Many fans have noted the Dynamite era as one of V's best as they believe that his confidence, unique charisma, and talent has skyrocketed in every performance. As BTS is set to appear on various other events, fans are excitedly awaiting for V to mesmerize them again and again with his performances.