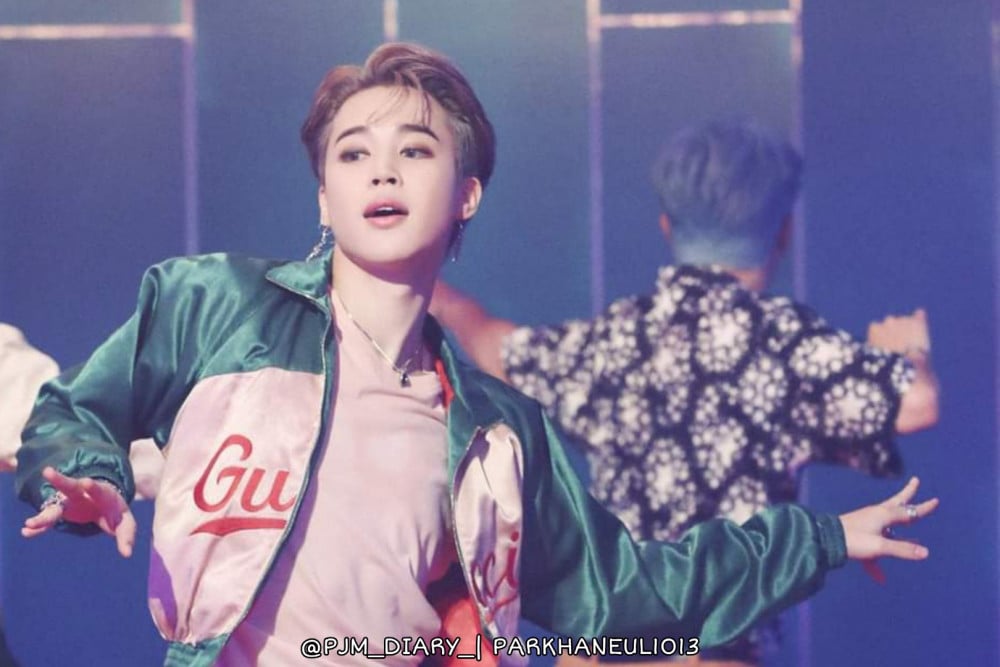 Two years after going viral as "The guy in red suit", Park Jimin, the lead vocalist and the main dancer in BTS went viral once again as "The guy in green jacket" after their performance at America's Got Talent season 15.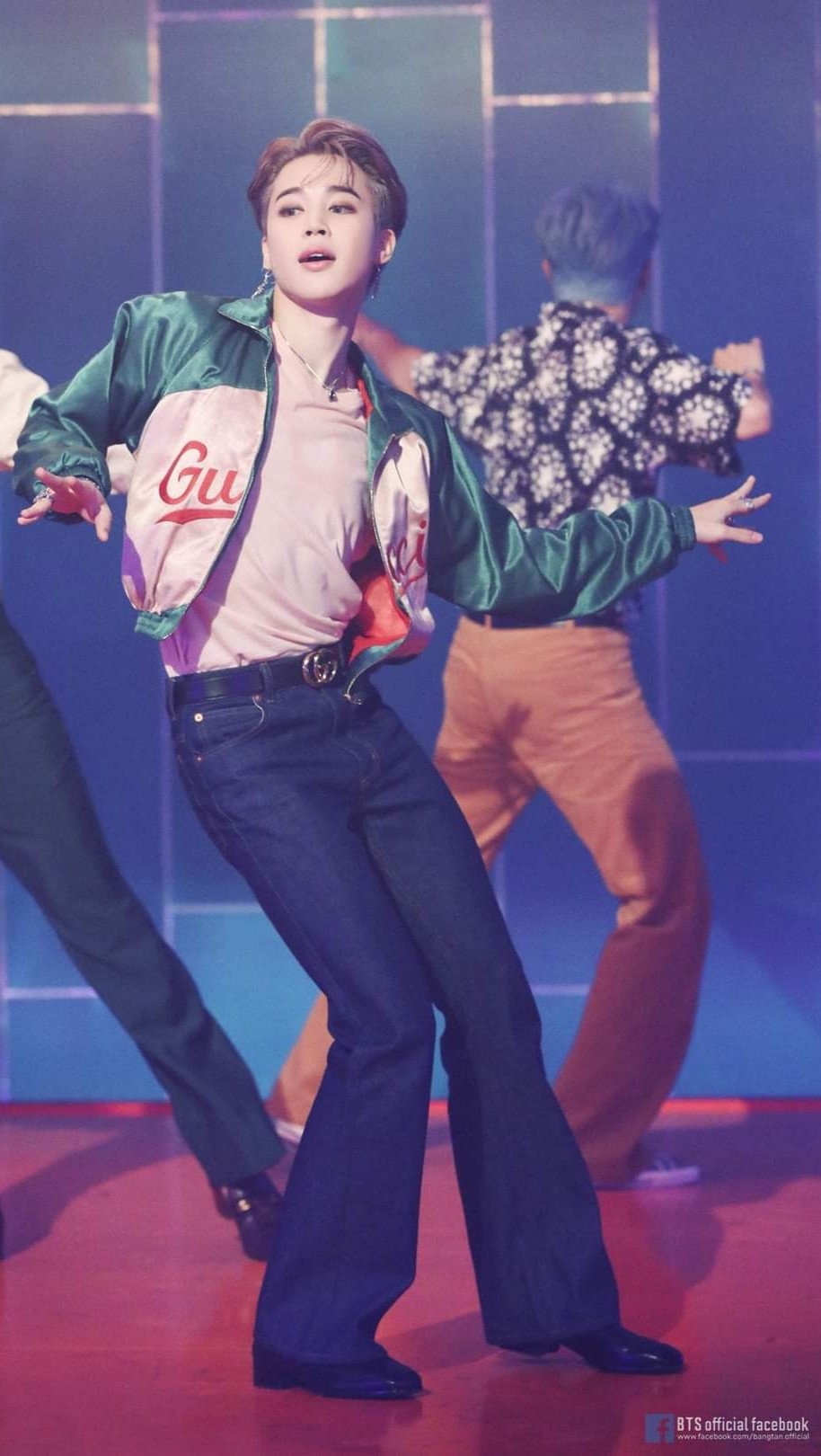 Jimin who appeared in a classic retro style by wearing a green Gucci jacket with a bell-bottom jeans along with all-back hairstyle, immediately become the center of attraction. He charmed everyone with his unique vocal and ethereal beauty during a close-up for his chorus part. He also impressed everyone with his unrivaled dance skills when he performed a perfect 360° double spin during his pre-chorus part.
After their performance, Jimin immediately became a hot topic on Twitter as locals in America begin to question "Who is the guy in green jacket?". Some fans also shared how their family member asked about Jimin after the show ended.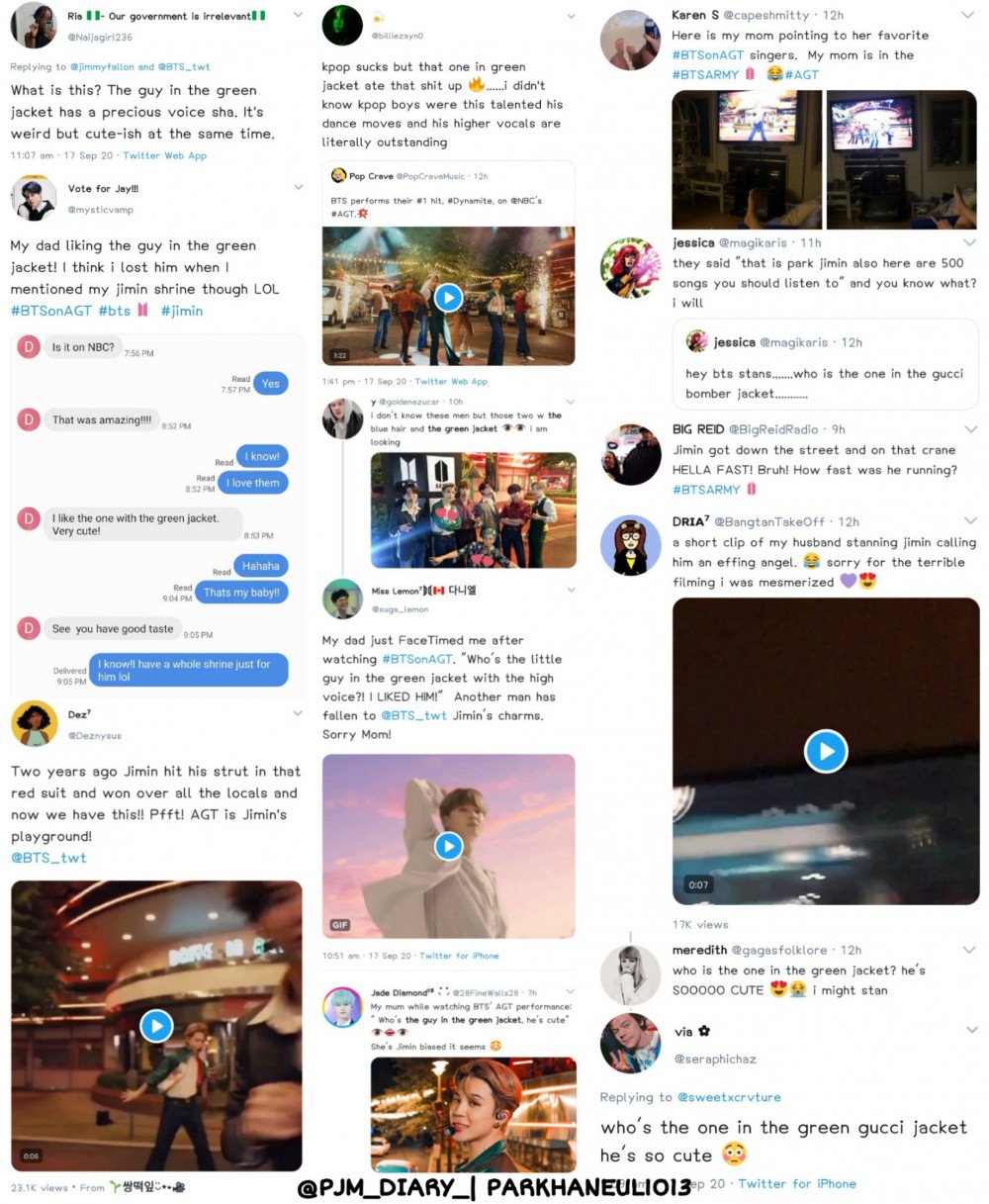 Aside from locals, multiple verified accounts including AGT presenter, Terri Crews were seen to hype BTS using Jimin-focused gif. Meanwhile Ruthy Munoz, a freelance reporter in New York was seen to compliment Jimin's dance skills. In addition to that AGT channel on YouTube, Talent Recap used Jimin's photo as the thumbnail for BTS performance.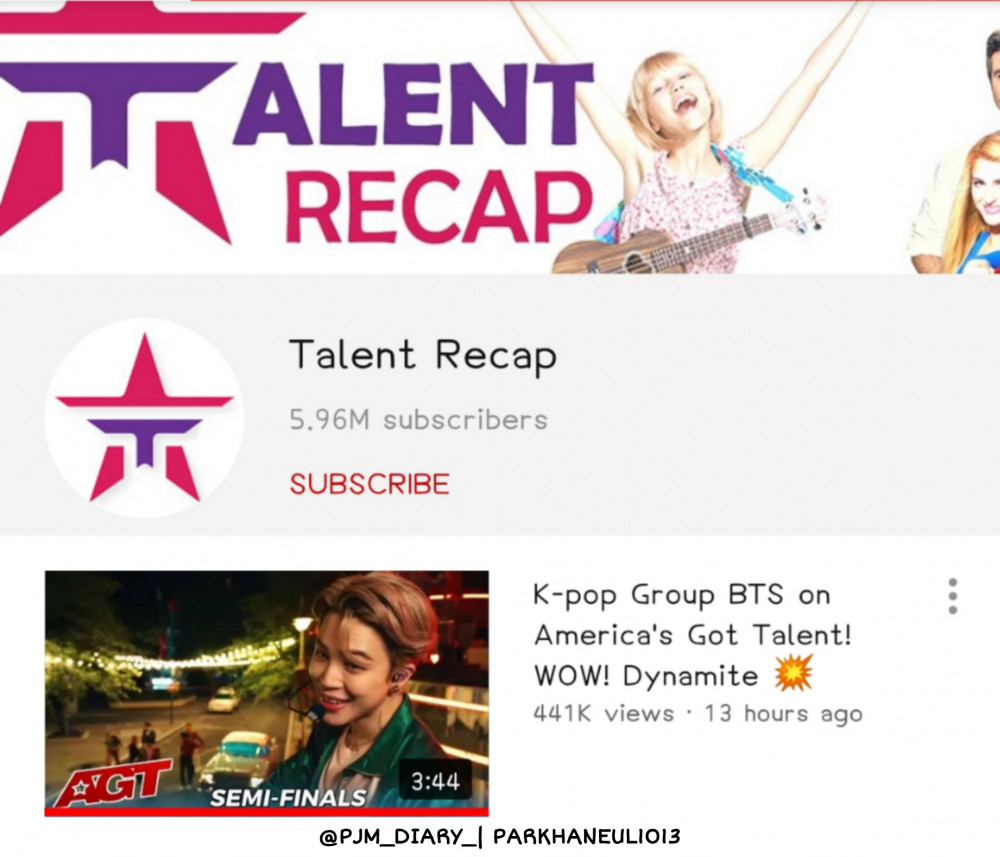 Jimin not only sparks locals' interest and curiousity toward him in America but also in several other countries. He trended in 7 countries after their performance on Twitter and he also trended on Twipple (Japan version for Twitter).