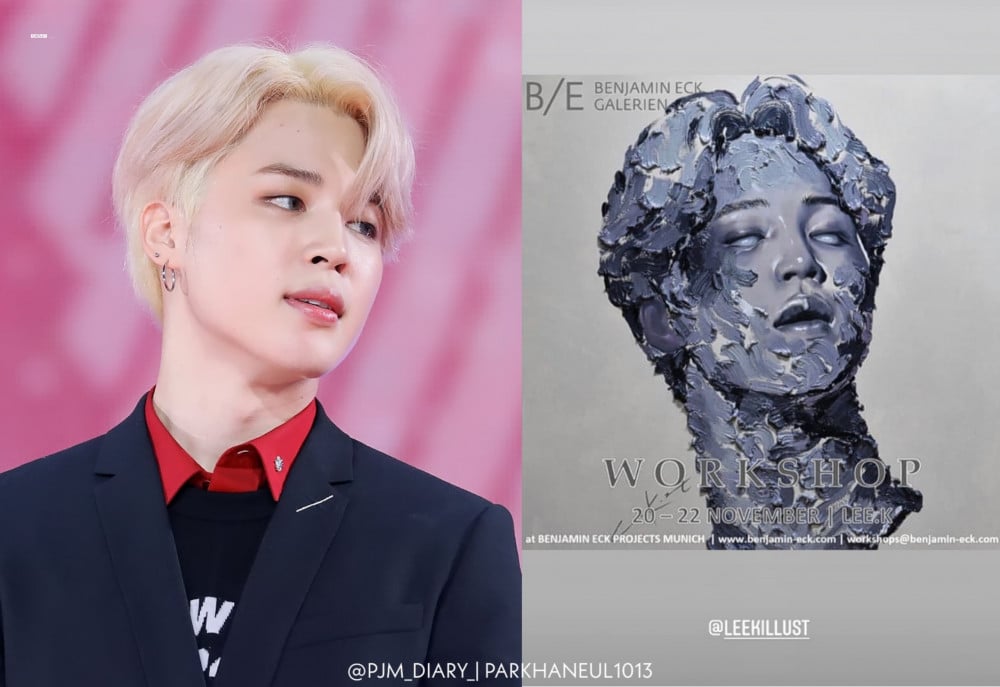 Park Jimin, the lead vocalist and the main dancer in BTS is known as the muse in the world of art as he was often featured in the illustration by countless professional artists such as Lee K., Kim Ho Song, Gianluca Costantini, Alejandro Vigilante and many more.
Recently Lee K., a professional illustrator who previously said Jimin is his muse announced that he will be a part of a workshop for Benjamin Eck Gallery in Munich, Germany. The news, featuring Jimin's illustration by Lee K. was shared by both Lee K. and Benjamin Eck Gallery on their Instagram story.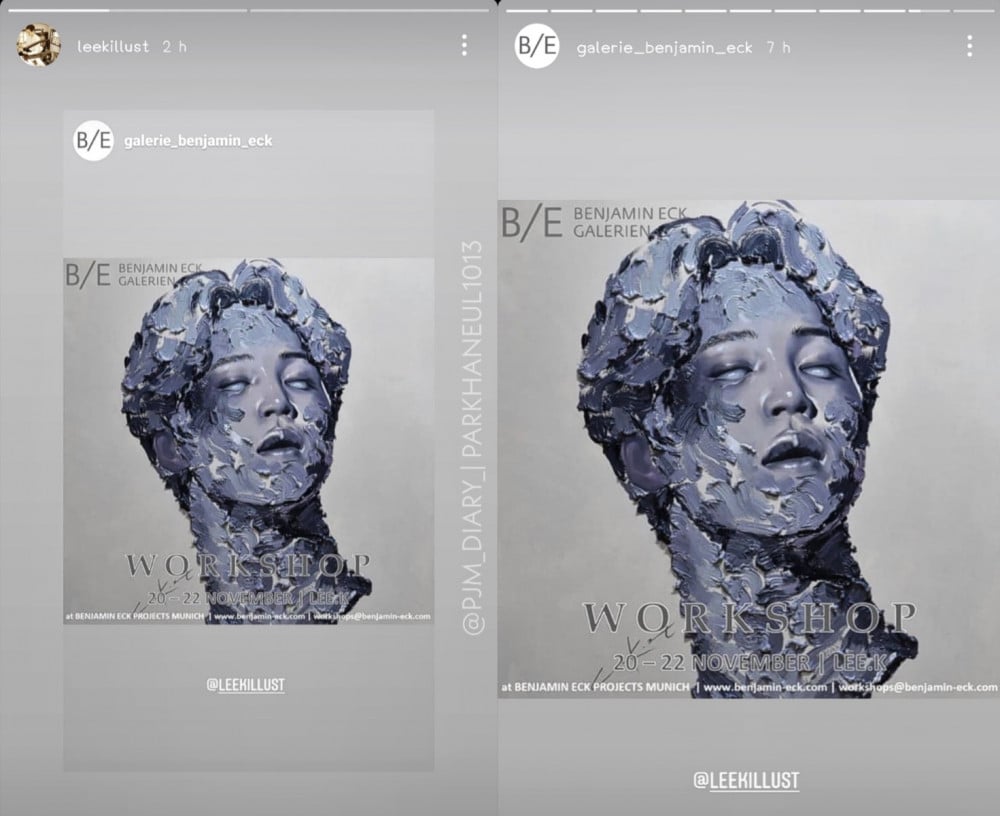 Located in the heart of Munich, Germany, Benjamin Eck Gallery covers its program with a wide range of contemporary art. Painting, sculptures, abstraction, and detailed realism find their place in the exhibition space, represented by renowned national and international artists.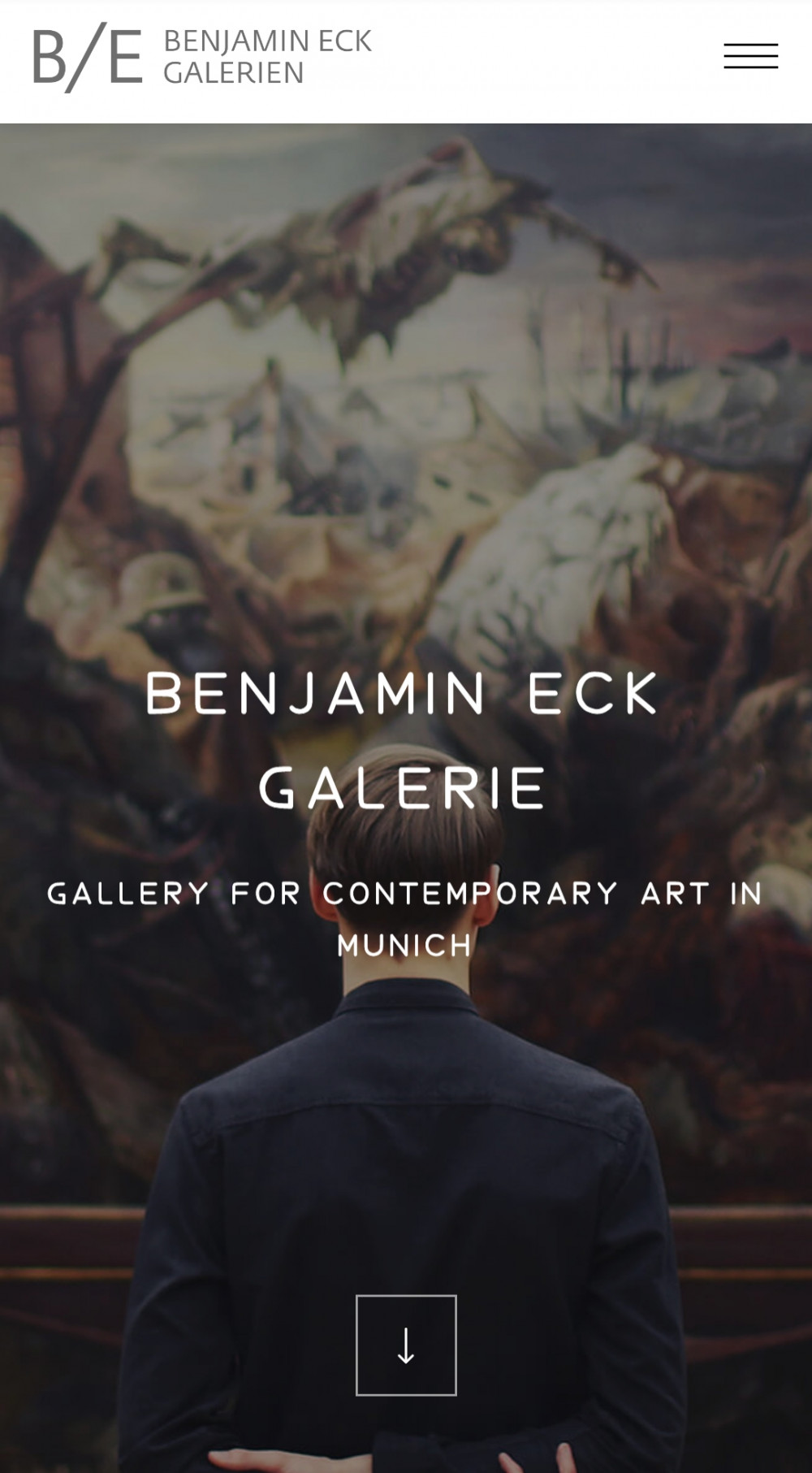 Illustrator Lee K. is famous for his concept which is the "Denial of Language". Up until now, Lee K. has been sharing countless of illustrations featuring Jimin on his Instagram. In fact, one of his illustrations of Jimin was sold out immediately in his exhibition in London back in 2019.
Check out some of Lee K.'s amazing illustrations featuring BTS Jimin on Instagram.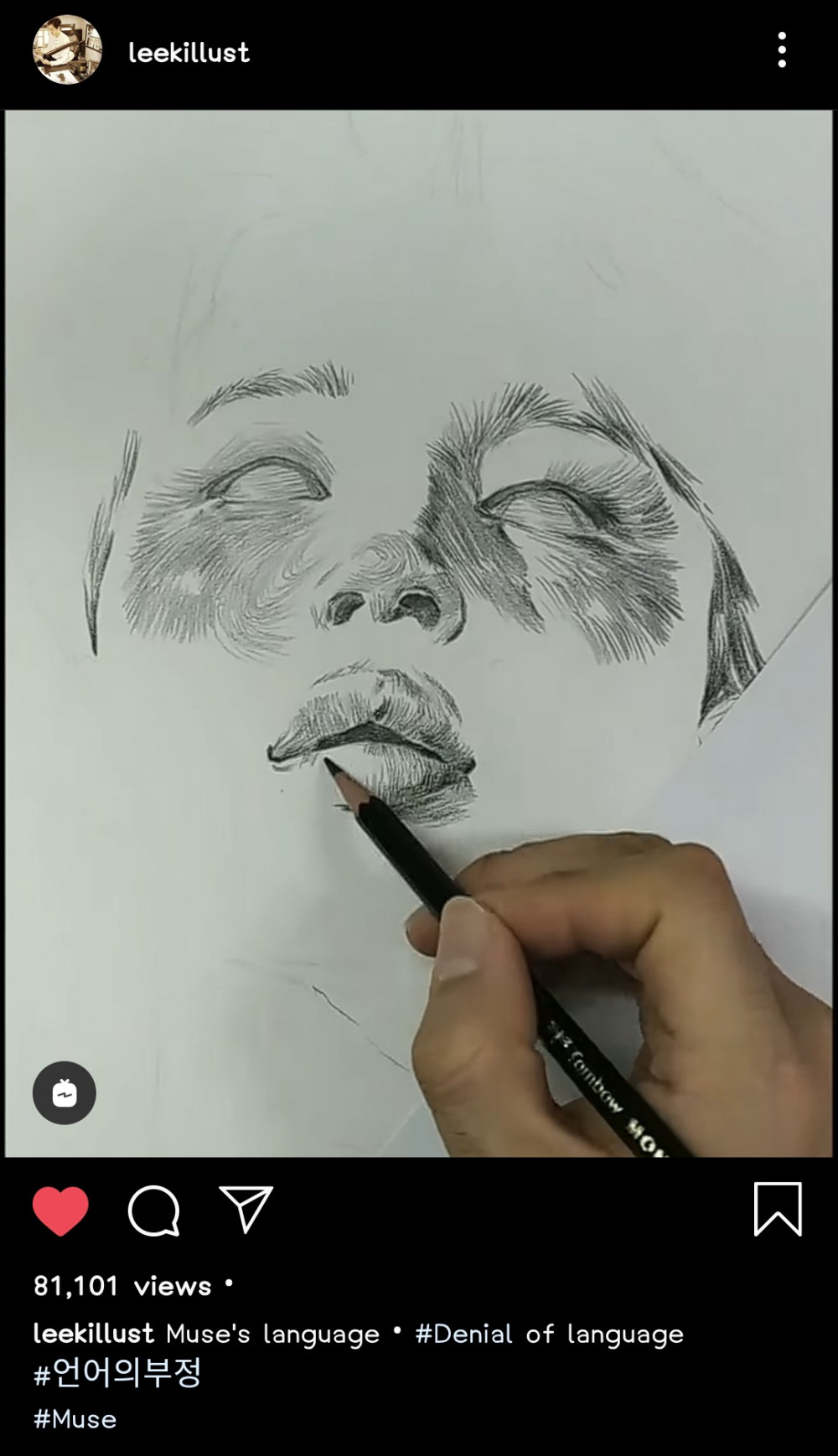 Jimin perfectly sculpted figure along with his ethereal visual has lead so many people around the world including professionals to feature him in their illustrations and share them on social media such as Instagram, Twitter, Tiktok and many more. With that being said, Jimin is indeed the muse in the world of art.