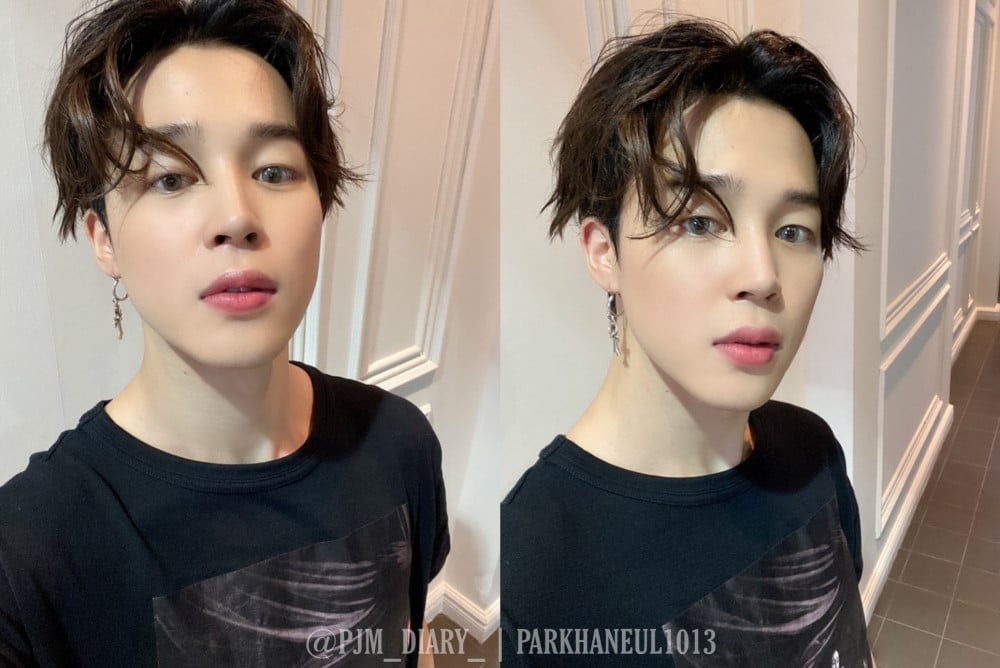 Park Jimin the lead vocalist and the main dancer in BTS takes Twitter trend by storm when he trended multiple keywords in multiple countries at the same time.
On July 26, 2020, Jimin surprised fans all around the world with a live broadcast on VLive along with Jin and Jungkook. After the live ended, Jimin proceeds by sharing two of his latest selca on Twitter.
Shortly after that, the keywords 'PARK JIMIN' and 'JIMINIE' were seen trending Worldwide and in Malaysia and Indonesia. Meanwhile keyword "박지민" and "우리 지민" were seen trending South Korea. He also trended in Japan via Twipple and Tsuiran. Aside from that Jimin also trended multiple keywords such as "Jimins", "HE CAME HOME", "I MISS YOU SO MUCH" and "ORANGE JIMIN" all around the world.
With so many keywords trending in so many countries, Jimin who was dubbed as the "the trending emperor" really live up to his title. Aside from being the "the trending emperor", Jimin is also well known for his brand power. He recently ranked #1 in Boy Group Member Brand Reputation Ranking for 19 consecutive months. With that being said, it is not surprising to see that the t-shirt he wore in his selcas immediately sold out.