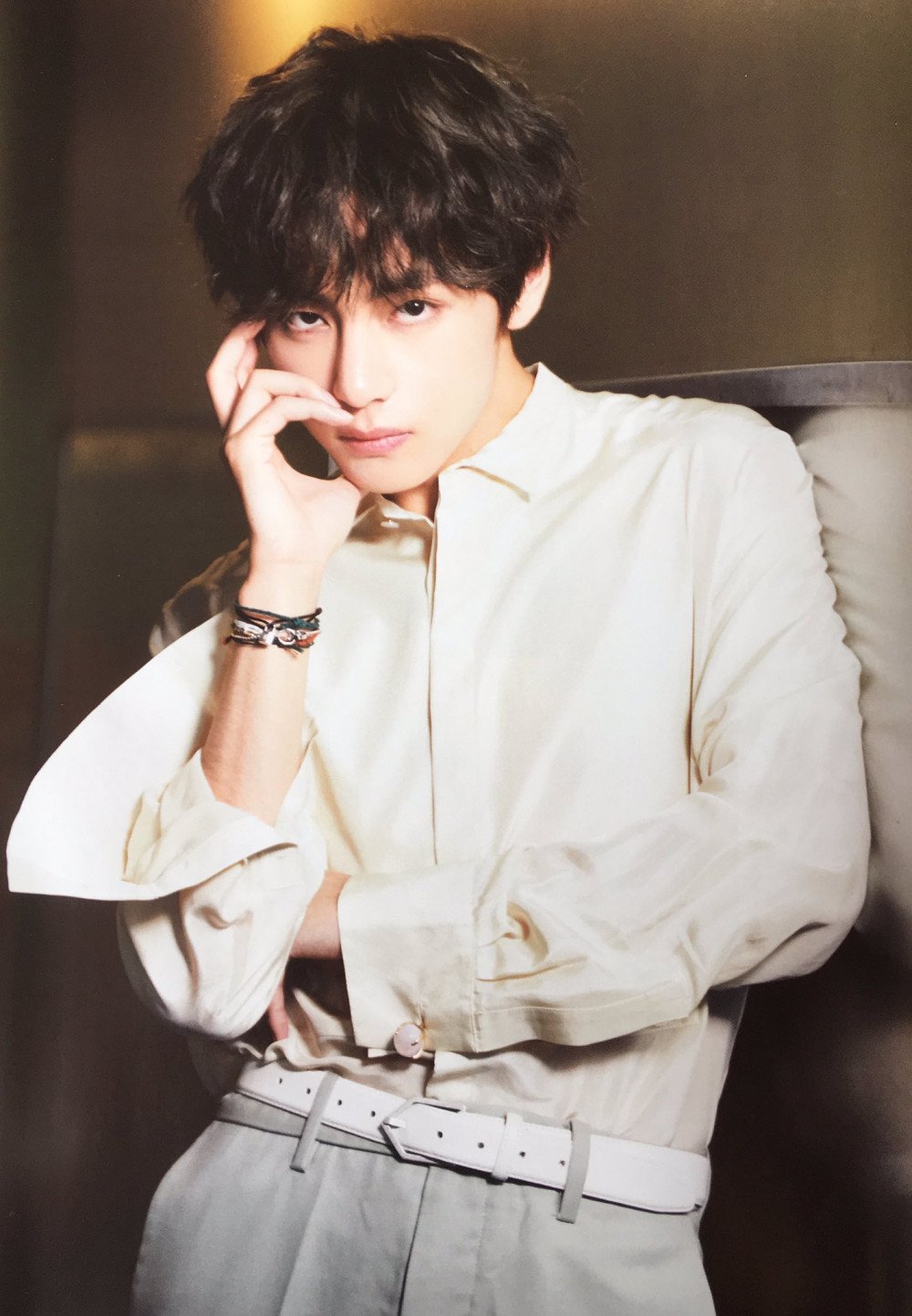 BTS V was labeled as "Cultural Icon of the East" by Renan Brites Peixoto (@RenanPeixoto_), a renowned Brazilian Journalist and producer of 'Rede Globo', Latin America's largest broadcasting network, since according to his view,
"V is the Cultural Icon of the East who will set new direction beyond the standard that good-looking men should all be Westerners and macho masculine".
By winning 18 major worldwide handsome titles, V has definitely gone beyond a new direction that transcends Western prejudice. Even famed plastic surgeons have praised V's perfectly symmetrical face and its golden proportions.
In addition, Renan praised and admires V's vocal skills and talent as he mentioned, "In future, V will be portrayed in the same page as Paul McCartney, a former member of The Beatles."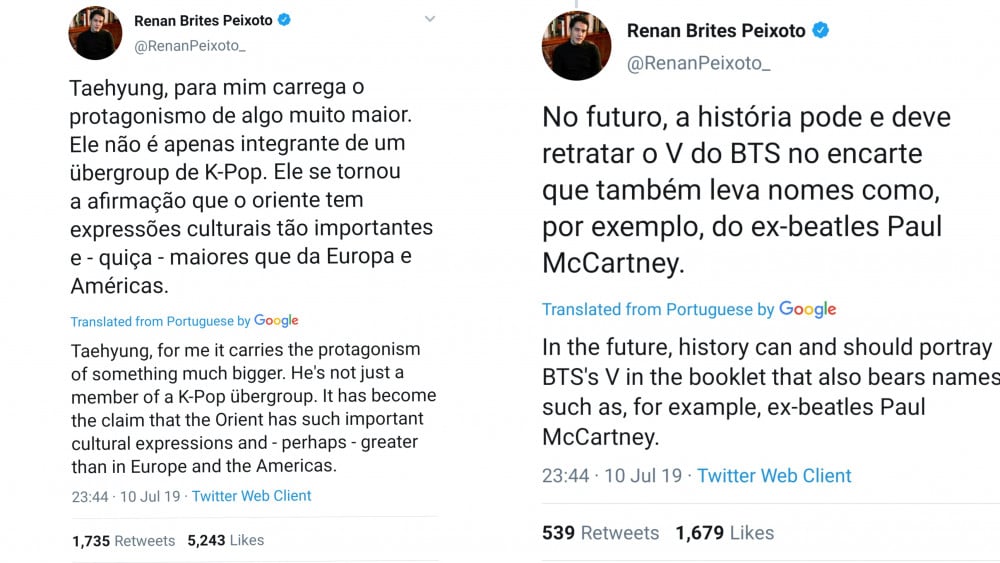 Also, in response to V's new global record-beating Psy's 'Gangnam Style', he said, "Kim Taehyung is infinitely better than Psy."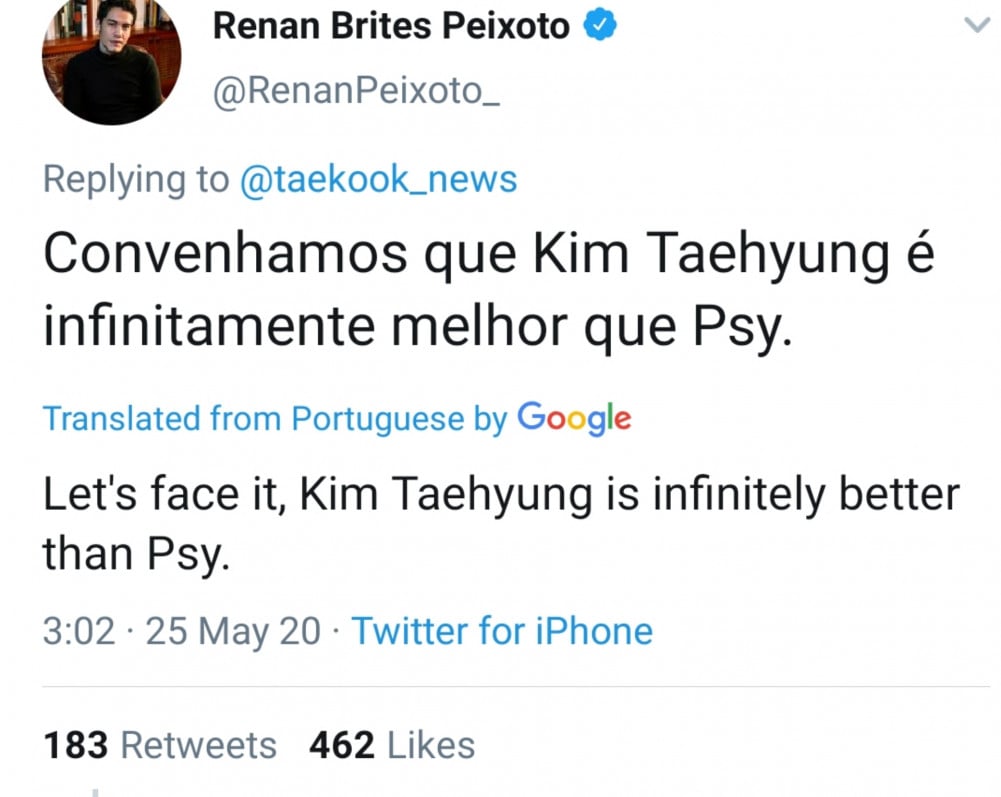 So, apart from JUST GOOD LOOKS, V definitely shines a lot with his deep baritone vocals, his unique stage presence, and facial expressions.