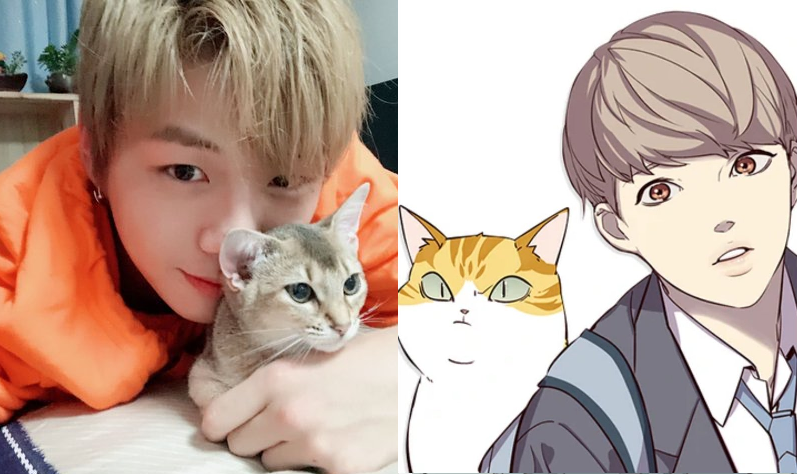 The webtoon creators behind major hit Noblesse and Girls of the Wild'srevealed in an interview how Kang Daniel is connected to their popular collaboration webtoon, Eleceed.
When a fan asked one of the creators, ZHENA, if the characters were inspired by real people, she replied that most of the characters were created based on her favorite keywords, but the model for the main character, Seo Jiwoo, was none other than Kang Daniel!
She said Kang Daniel is tall but also has a gentle and sweet face with the feeling of a young girl. She thought the image would go well with the main character.
The character Seo Jiwoo is a kind-hearted young man with lightning quick reflexes and who loves cats. The webtoon follows his adventures with Kayden, a secret agent on the run who is stuck in the body of a fat cat.
After discovering this, fans noticed that not only do Kang Daniel and Seo Jiwoo look alike but their personalities are similar too.
For example, Seo Jiwoo takes care of four cats in addition to Kayden and loves to take care of the stray cats in his neighborhood. Kang Daniel raises four cats with his mom, two of which are former strays.
They also both treat their cats better than themselves.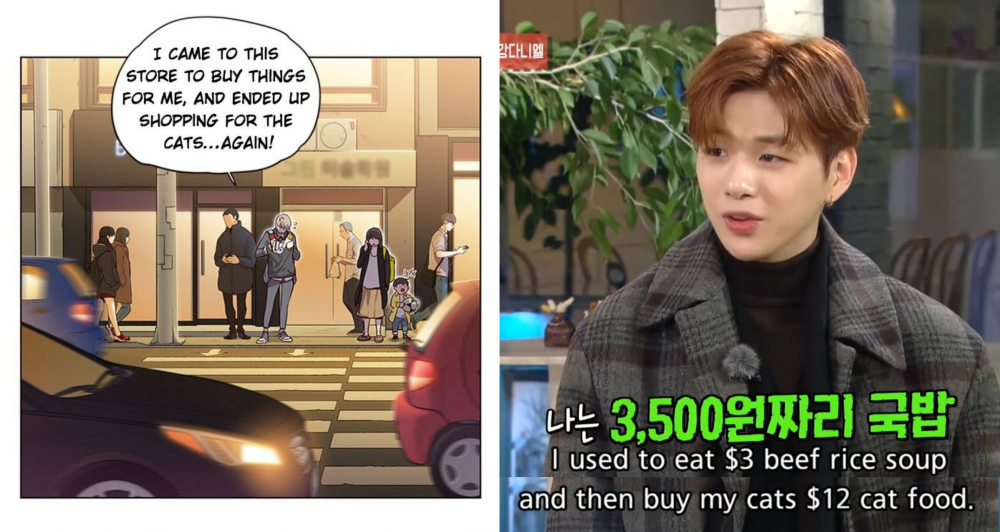 And the cats reciprocate...sometimes.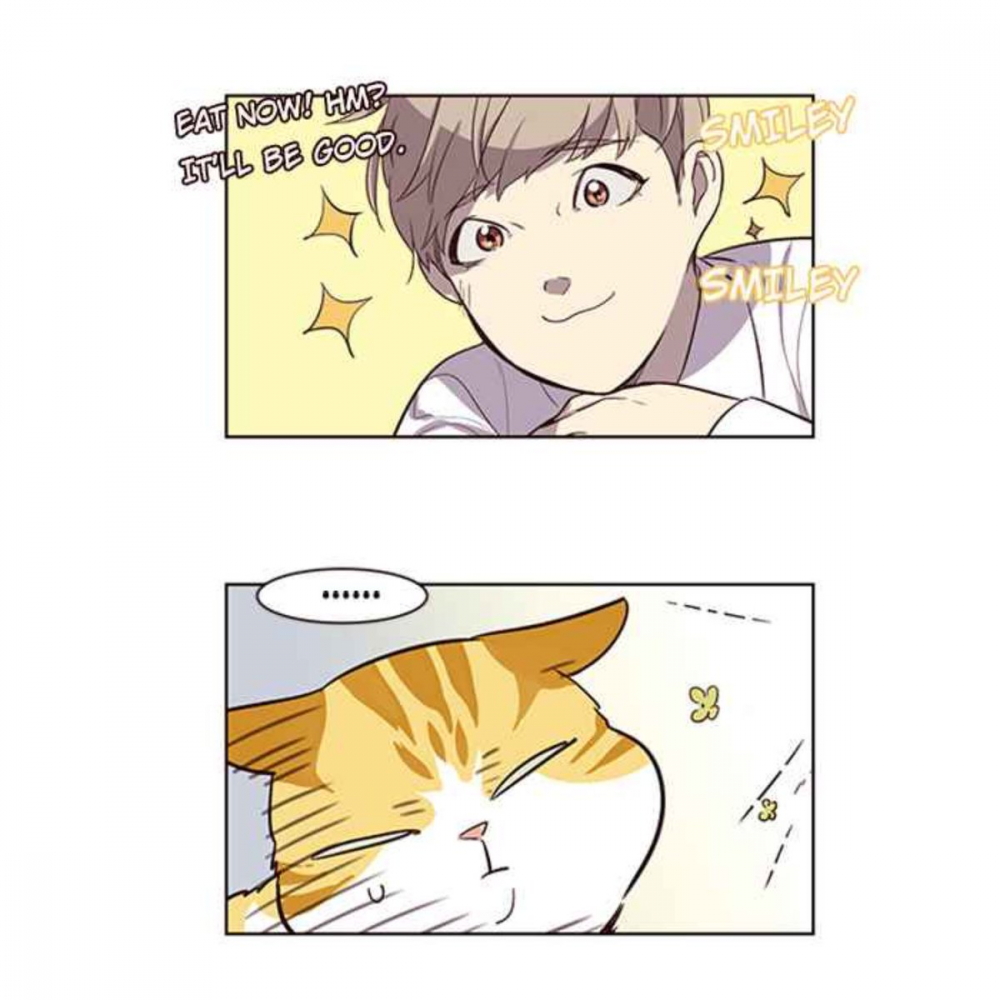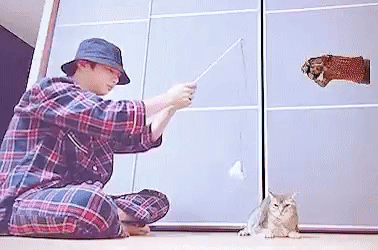 As a big fan of Spider-Man, Kang Daniel considers the quote "With great power comes great responsibility" to be a motto that he lives by. Fans drew a connection between his attitude and Jiwoo's motivation to keep his powers secret.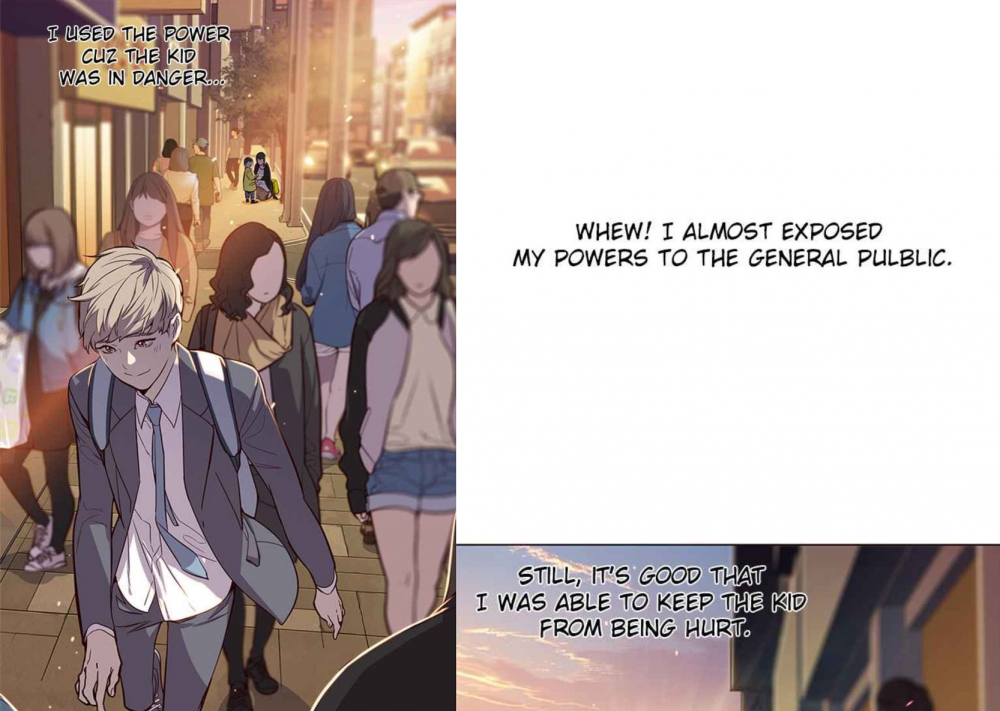 Fans also referenced a moment when Kang Daniel cheekily replied to a question about what he would do if he had a super power, where he explained that it would hard to be a super hero while he is an idol, but he might do it quietly later.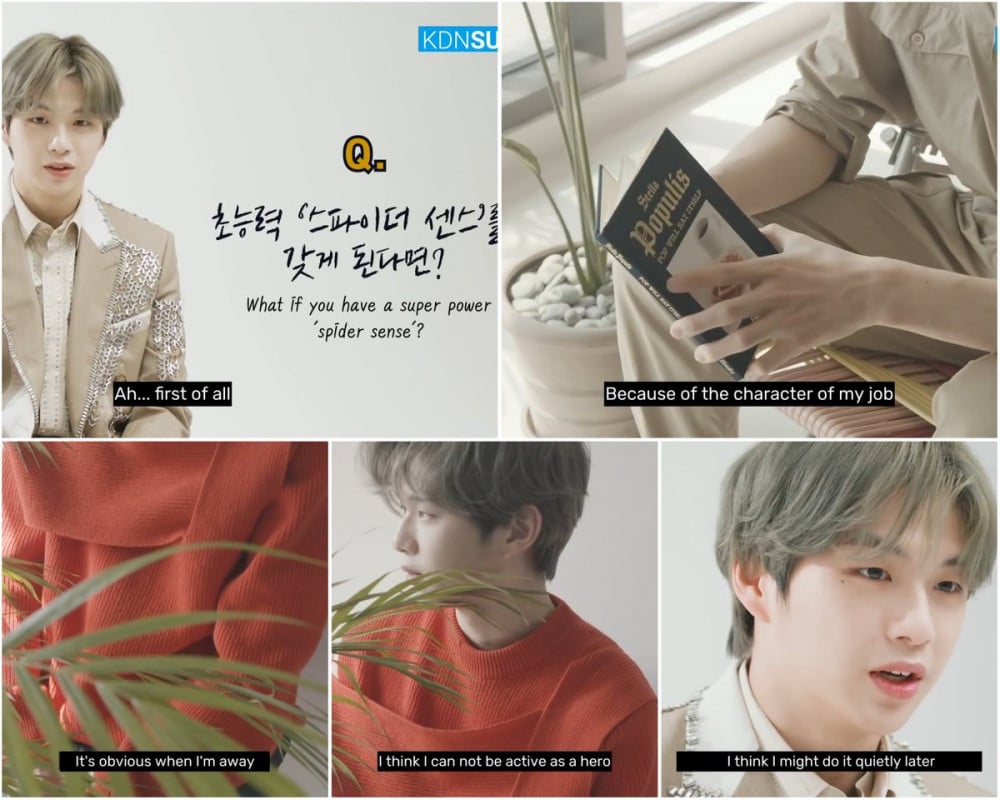 In response to Kang Daniel's fans eagerly checking out the webtoon, Eleceed's Instagram admin posted a message conveying gratitude for the unexpected attention the interview received and thanking fans for their "tremendous" response.
Eleceed can be read in English on WEBTOON.
Meanwhile, Kang Daniel is preparing for a comeback with the second album in his color trilogy after 'CYAN' and recently had a cover shoot with The Star.