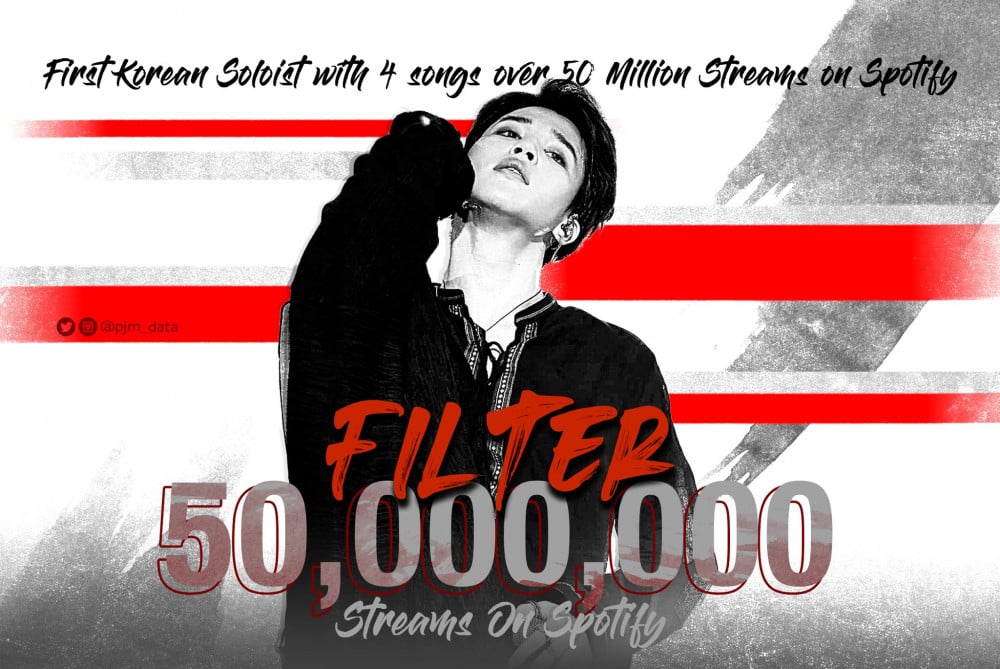 Park Jimin, the lead vocalist and the main dancer in BTS set another major record on Spotify as he officially became the FIRST and ONLY Korean soloist to have 4 songs surpassing 50M streams!
Jiminbreak his own record with as his latest solo song "Filter" (MOTS: 7, 2020) joined his three other record breaking solo songs which is "Lie" (Wings, 2016), "Intro: Serendipity" (Love Yourself: Her, 2018) and "Serendipity Full Length Edition" (Love Yourself: Tear 2019).
In addition to that, Jimin also held several major record on Spotify such as the biggest debut for Korean soloist with "Filter" and crossed over 300M streams with b-side tracks from 3 different BTS era. Now Jimin add another major record as "Filter" became the fastest solo track by a Korean male soloist to surpassed 50M streams.

A few days ago"Filter" become the longest charting track (11 weeks) from MOTS: 7 in Billboard World Digital Song Sales. "Filter" also surpassed 100M digital points on Gaon, 10M streams on Genie (with 700k unique listeners) and 100k in Shazam. It is the first solo track from MOTS: 7 to achieved this.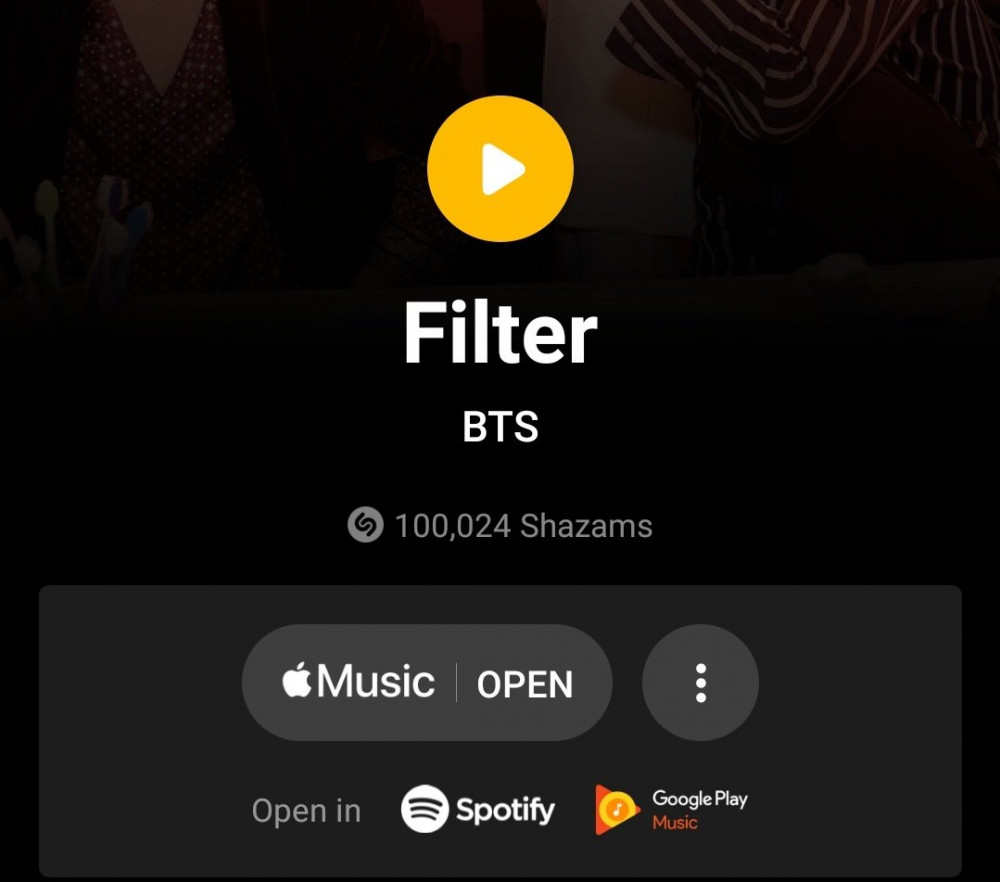 Aside from Spotify, "Filter" audio mv in YouTube also surpassed 24M views, making it remain as the most stream and the most like solo track on YouTube Music. Upon released, "Filter" audio mv trended in over 30 countries.
With Jimin's unique vocal, dance skills, achievements, impact and brand power there is no doubt that he will become a successful artist in group or as a soloist. Congratulation Jimin!