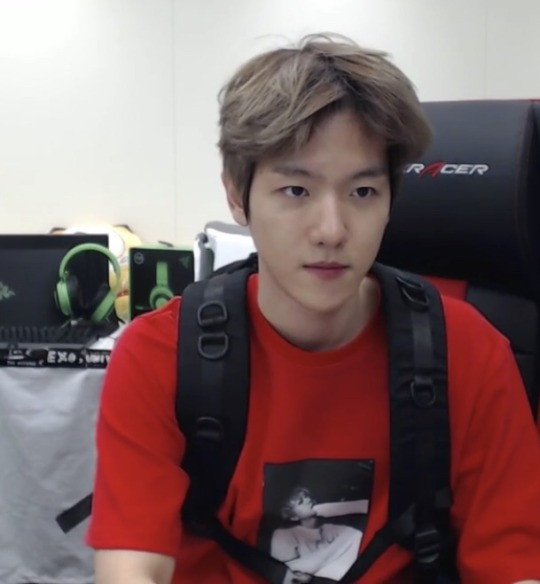 EXO's Baekhyun is receiving invites to play video PUBG with some impressive folks!
The star recently reached out to the public during the quarantine season via Twitter with a tweet that reads: "Is there anyone who is good at PUBG?"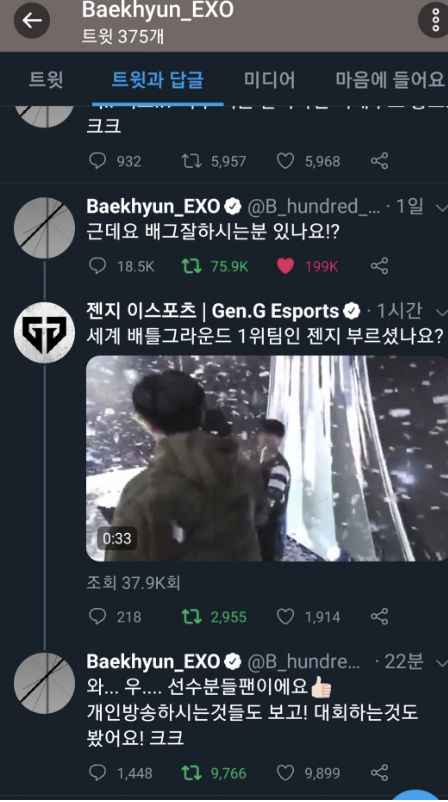 Baekhyun began receiving love calls from multiple pro teams. PUBG World Champions Gen.G Esports replied saying: "Did you call the number one team in PUBG?" Baekhyun then replied saying: "Wow... I am a fan! I watch all your private broadcast. And in competitions! LOL."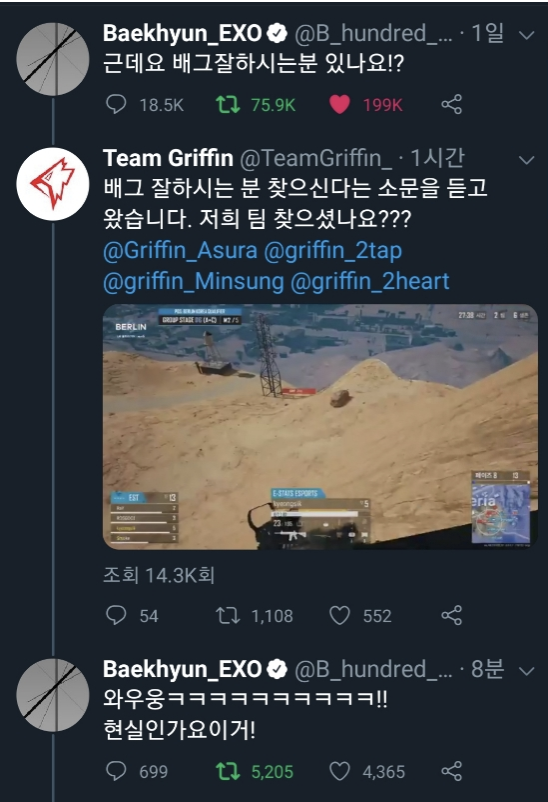 Baekhyun then received a message from Team Griffin who said: "We came after hearing a rumor that you were looking for people good at PUBG. Were you looking for our team?" Baekhyun replied: "WOWWW LOL!! This doesn't seem real!"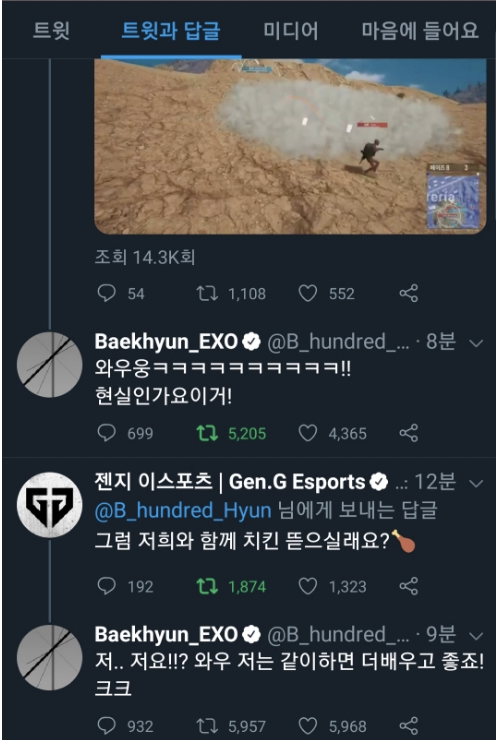 Gen.G Esports then invited Baekhyun to a gaming session, asking if he "would you like to eat chicken together? (PUBG Winning Phrase is Winner Winner, Chicken Dinner)."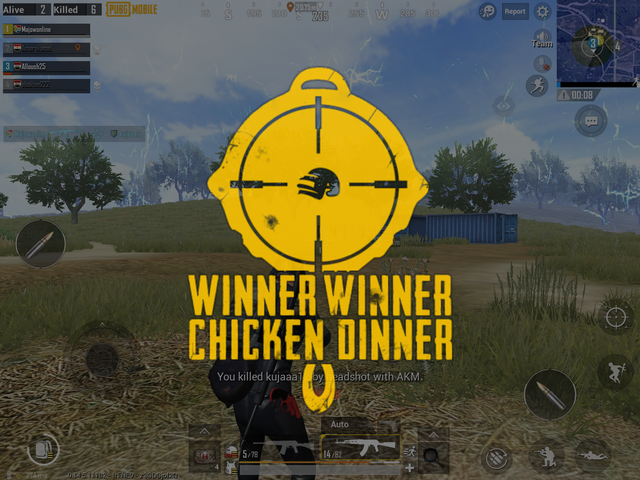 Baekhyun adorably replied: "M..Me!!? Wow I'm personally happy because I get to learn more, it'll be great lol"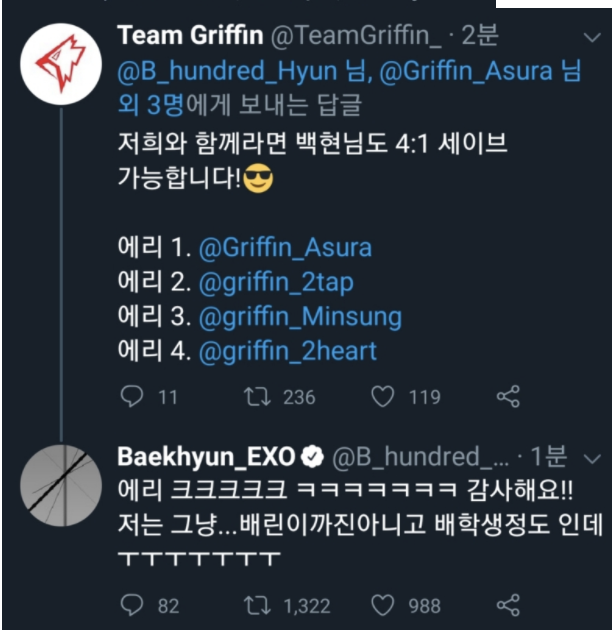 Team Griffin continued on the quest to win Baekhyun's love, saying: "If you go with us Baekhyun-nim, it is possible to have a 4: 1 save. Eri 1. @Griffin_Asura Eri 2. @griffin_2tap Eri 3. @griffin_Minsung Eri 4. @griffin_2heart." Baekhyun replied: "Eri LOLLLL thank you! I just not at that level, I'm a beginner."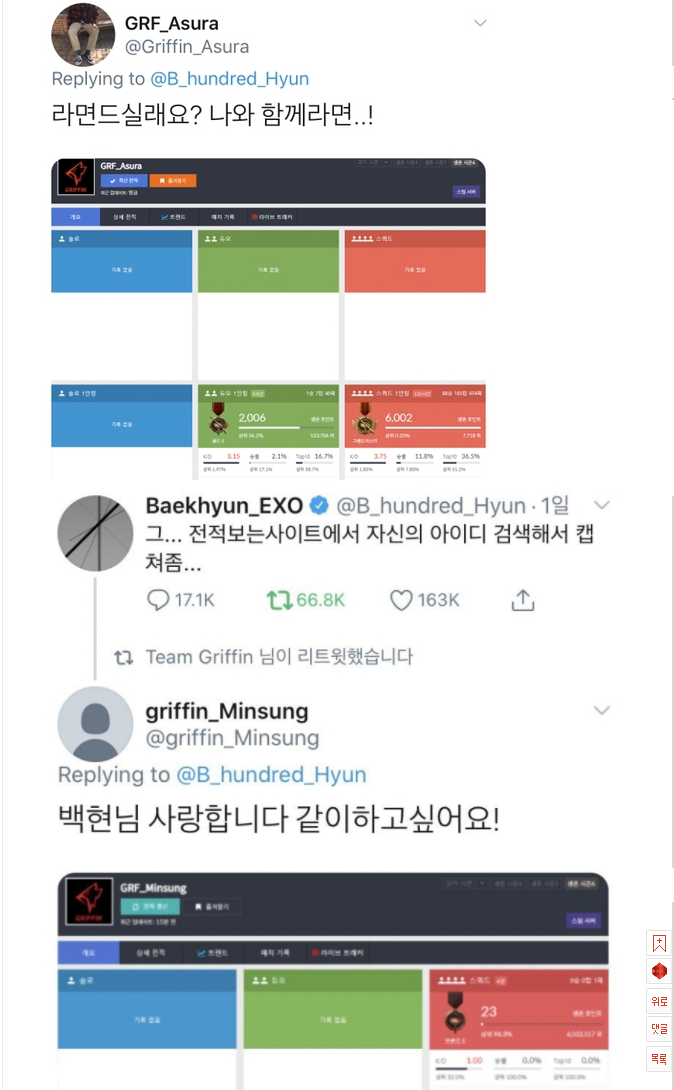 Players for Team Griffin began showering Baekhyun with love from their individual accounts, with one player asking if Baekhyun would like to have ramen with him, and another who said: "I love you Baekhyun! I want to play with you."
Netizens are reacting to this wholesome situation and Baekhyun's adorable fanboying, with comments stating:
"The pro gamers who offered to play with Baekhyun are the top 0.1615% of players."
"Baekhyun's word choice is so cute"
"His class.. this is the life of a top-class idol."
What do you think?