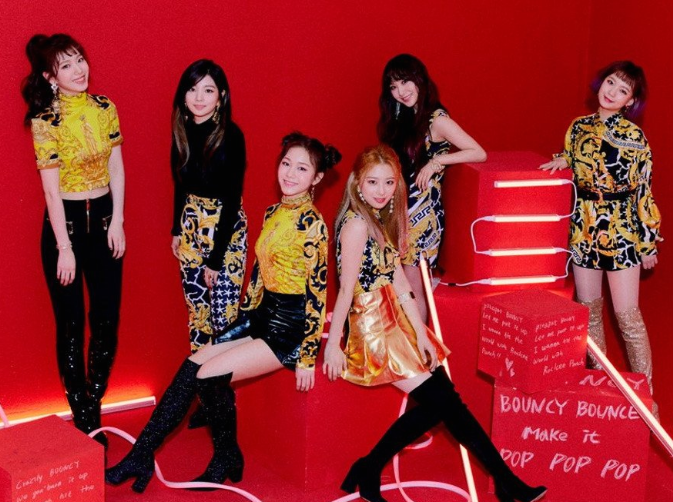 When group releases mini-album, usually they choose 1 main song for M/V and heavy promotion. But even experienced producers can't guess with 100% chance what song will best appreciated by audience most.Here below we gathered top-5 album tracks which we think ideally suited as main songs for comeback.

Don't pay an attention to ranking, it's not "who's the best" competition, rather a list of worth mentioning songs. Let's go!


5.PURPLEBECK - Mare

A group from small Majesty Entertainment debuted in summer of 2019. They released a mini-album "Starry Night" on February 2020. The main song of an EP is "Valenti", which has M/V consisted of members selfies.

Meanwhile, the last track "Mare" is a hidden gem. Electronic instrumental chorus reminds Loona's "Butterfly" and best works of Yasutaka Nakata. Excellent play with chopped vocals on chorus contrasted with soft verses. All in one creates "wow effect" during the listening. We hope girls will pick this track for promotion or at least will make dance practice video.





4. ITZY - Ting Ting Ting

The most successful rookies blew up k-pop world in 2019, blended fresh EDM sound with idol culture. Debut "Dalla Dalla" still was a compromise with sweet pop-chorus, but "Icy" and "Want It"(Remix) marked a way to a club scene.

These ideas continued develop in two songs of "It'z me": "I Don't Wanna Dance" and "Ting Ting Ting". The last one is a child of collaboration with Dutch producer Oliver Heldens, a founder of "future house" sub-genre. Rhythmic beat, fat bass line and catchy verse bringing us kinda a vibe of 90's. Track sounds perfectly for conquering dancefloors around the world.

However, JYP Entertaiment picked "Wannabe" for promoting comeback, which means, they don't forget about "Dalla..." success and their k-pop roots.



3. LOONA - Number 1

Itzy's breakthrough has led other groups to experiment with EDM and reconsider self image. 11-members group Loona adopted "girl crush concept" and released impressing M/V "So What". Fast rhythms with a lot of breaks and choral chants - it is very different what we heard from them before.

Along with it mini-album [#] includes butterfly-styled "Number 1". Middle tempo, retro drums and groovy bass send us in 80's framed by clear pop vocal lines. After track ends you're suddenly realizing you want to hear it again.





2. DREAMCATCHER - Jazz Bar

Current the only girl group who's mixing k-pop with rock guitar sound and use "horror concept". In 2020 Dreamcatcher becomes quite softer. Also they lost a member Handong who left for participation in Chinese idols survival show.

Full album "Dystopia: Tree of Language" has many of qualified music material. Along with a main song "Scream" group tries to promote "Black or White" and "Red Sun" on music shows.

Nonetheless, let's draw our attention on "Jazz Bar". Fusion bass and jazzy piano makes you to catch the rhythm while having a pleasure from calmed restrained vocals. Obviously from a title, you will receive a potion of jazz instrumental break.



1. ROCKET PUNCH - Fireworks

These rookies made a breakthrough with "Bim Bam Bum" hit in the past year. First EP "Pink Punch" included few amazing b-sides and deserved to be in a list of strongest annual releases.

With current EP "Red Punch" girls confirmed their "masters of b-sides" status. You will like "Fireworks" after first listening. Kinda westernized sound consist of catchy electronic sequence, attractive chopped vocal on chorus, melodic bridge, rap line. All that we like was naturally produced in three minutes of pure pop adventure.