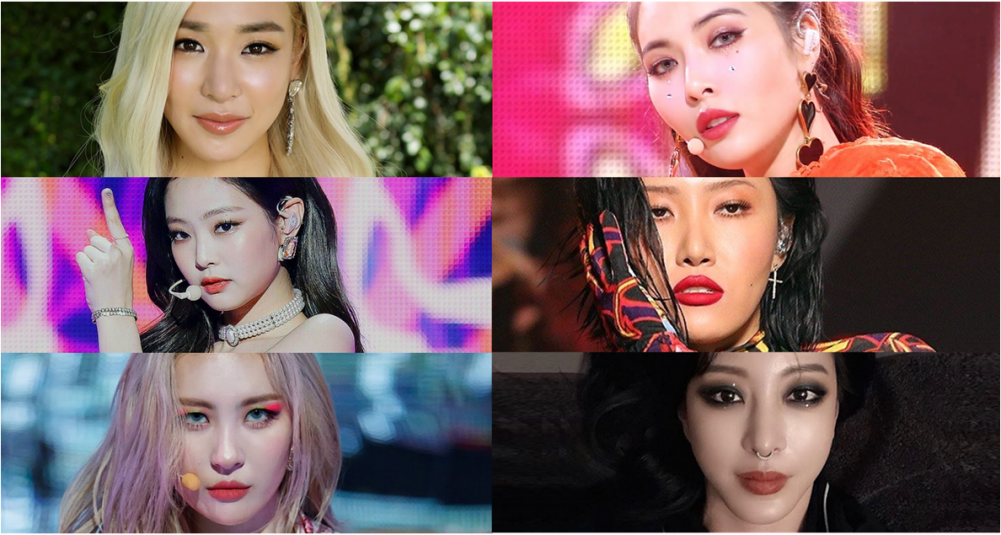 Fashion has always been one of the powers of the K-pop industry. Actually, If you look carefully, you could find inside a lot of fierce, alluring, edgy, youthful and a lot more concepts that will got you wanting to become an idol! That is why we selected 10 female celebrities that became fashion trendsetters with their creatively and amazing styles.

SNSD's TIFFANY YOUNG.
This legendary idol often opts for a concept that goes between vintage, rock and cowboy but always keeps her style with a feminine aura that makes her look extremely gorgeous.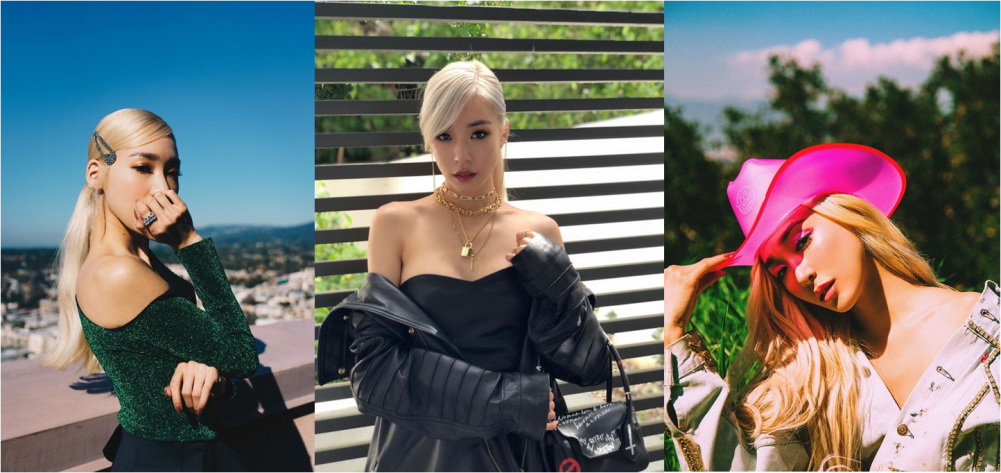 HYUNA.
She's known for her inspiration on previous fashion decades, going mostly for a super fun and colourful retro look (Even though we all know that Hyuna is never afraid of trying something new!).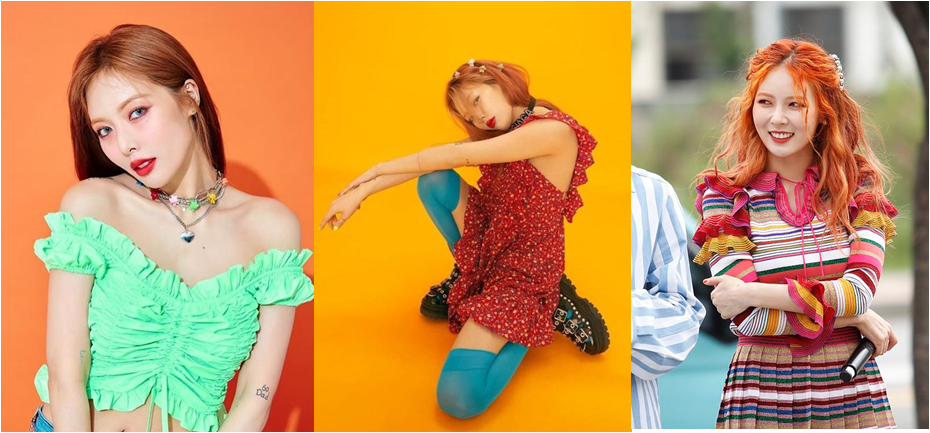 BLACKPINK's JENNIE.
Often called the 'Channel Muse', Jennie has pulled the haute couture style to the stage, making her look like a stunning idol-model like.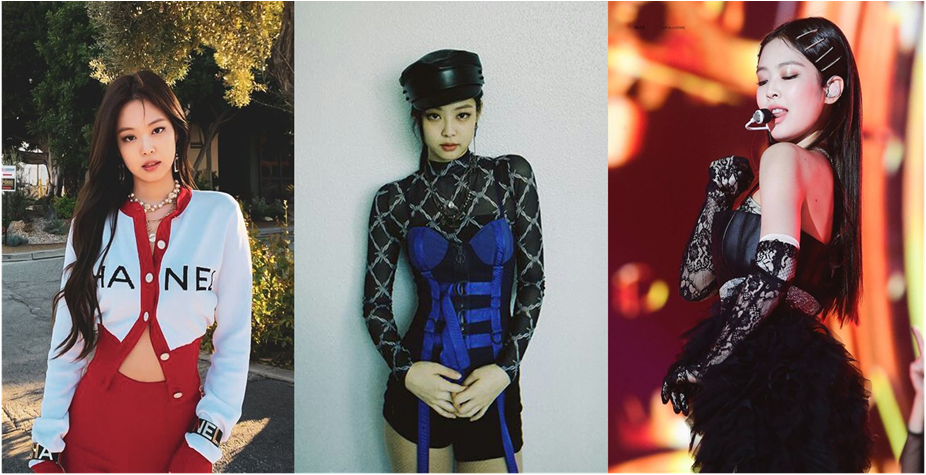 CHUNGHA.
Her elegant and sparkling outfits in combination with her beautiful eye makeup (so characteristic from her!) has made Chungha become one of South Korea's favorite female artists in terms of style.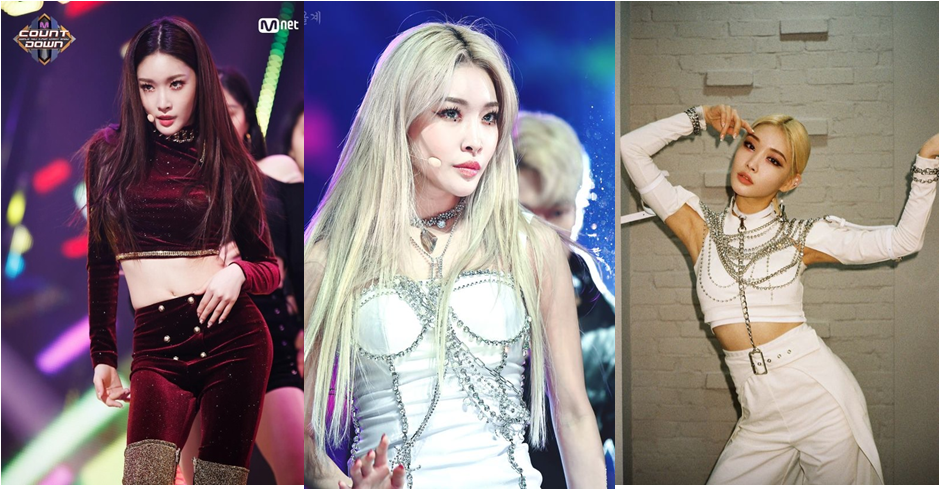 SUNMI.
She goes for a more contrasting look almost flamboyant type of style. Her outfits are never boring as she typically likes to mix black with vibrant colors alongside with interesting patterns and textures.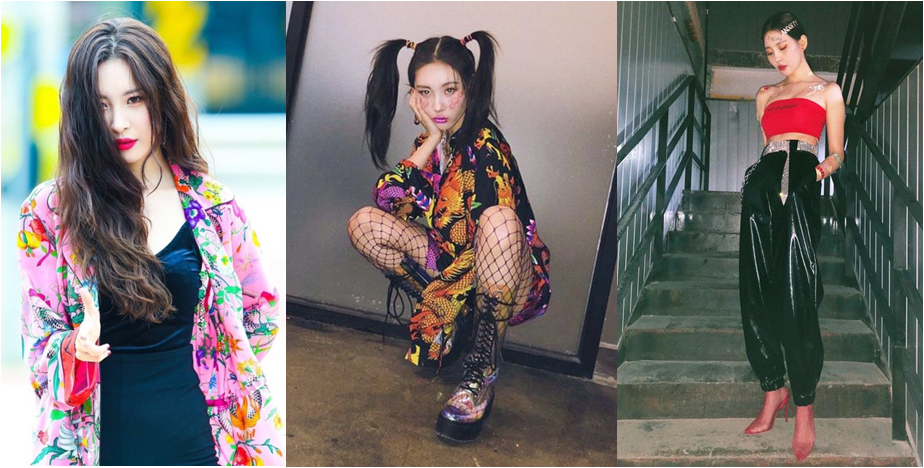 ITZY's YEJI.

This monster rookie has been receiving attention because of her modern-edgy looks and her really cool hairstyle choices. Her outfits often are really sparkly and youthful, making her not only itzy but also glitzy!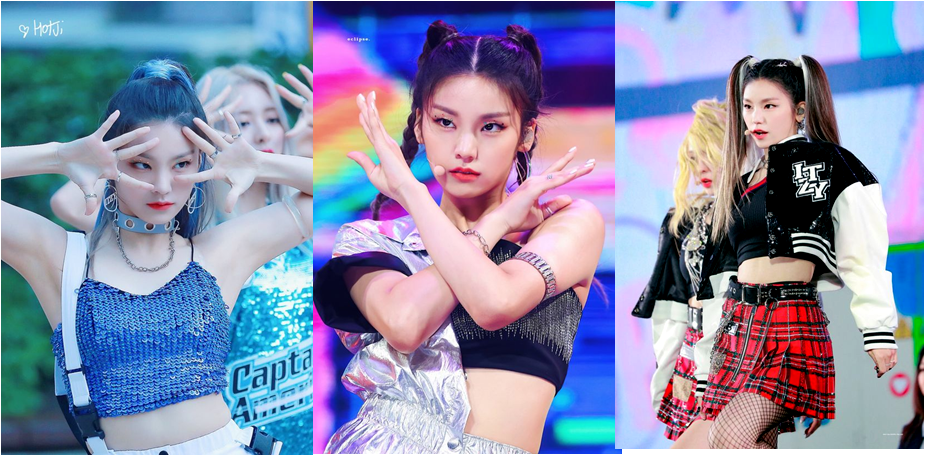 MAMAMOO's HWASA.
Powerful and confident with a touch of warm colors, this lady never stops making international fans fall in love with her charisma. How could we forget her bra-less fashion, plastic clothes and terrific bodysuits?!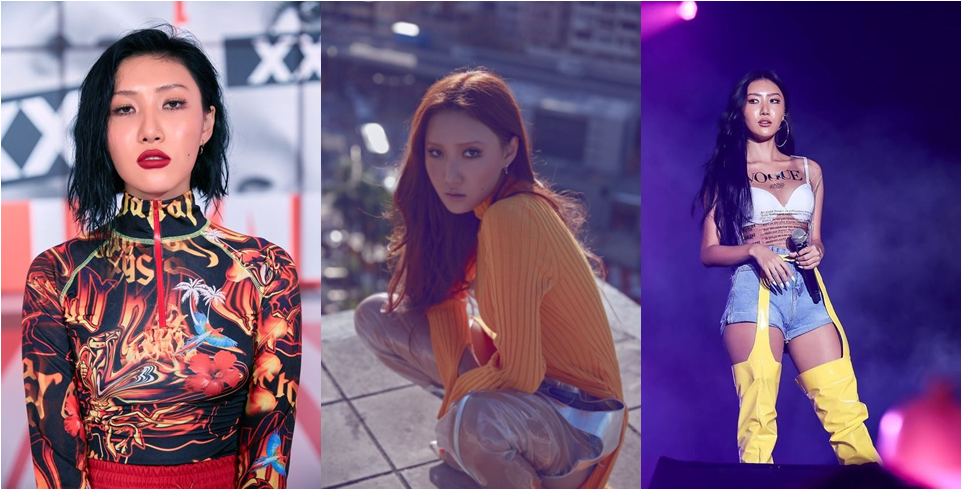 TWICE's SANA.
With pink as one of her favorite colors, her girly style often remind us of the famous barbie dolls. She even looks as if she could be part of the fairytopia movies!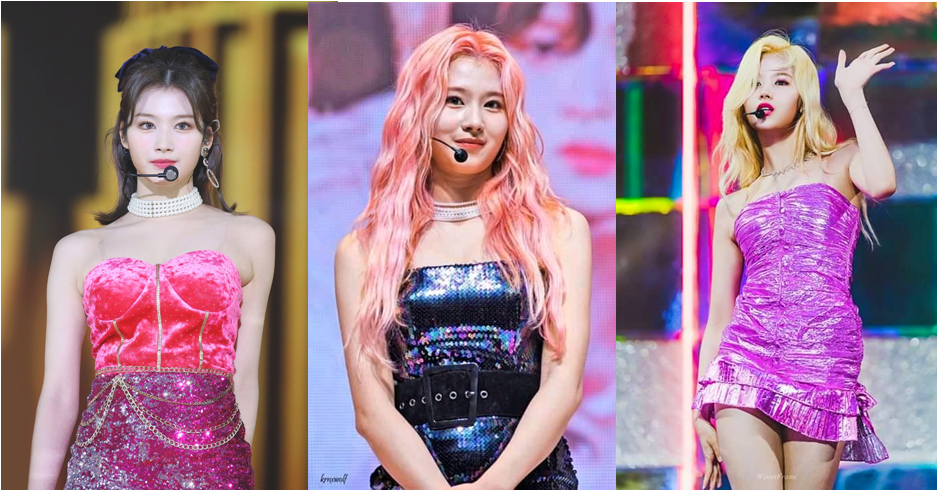 Han Ye Sul.
Her style seems to be a combination of bohemian, gothic and rock mixed with dark colors and some really feminine details that make her sense of fashion a really unique style.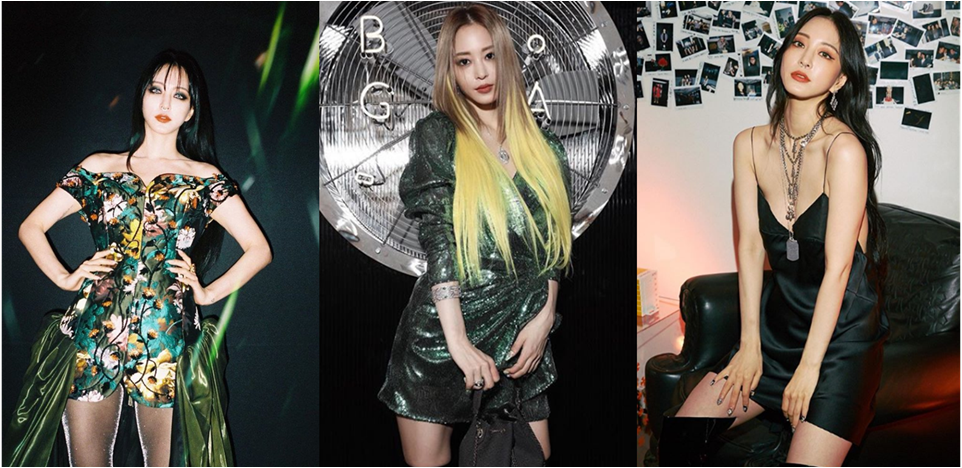 RED VELVET's SEULGI.
There's something about Seulgi that makes her really attractive with anything she wears. She often goes with pants, jeans or shorts and her style is something between grunge and street fashion.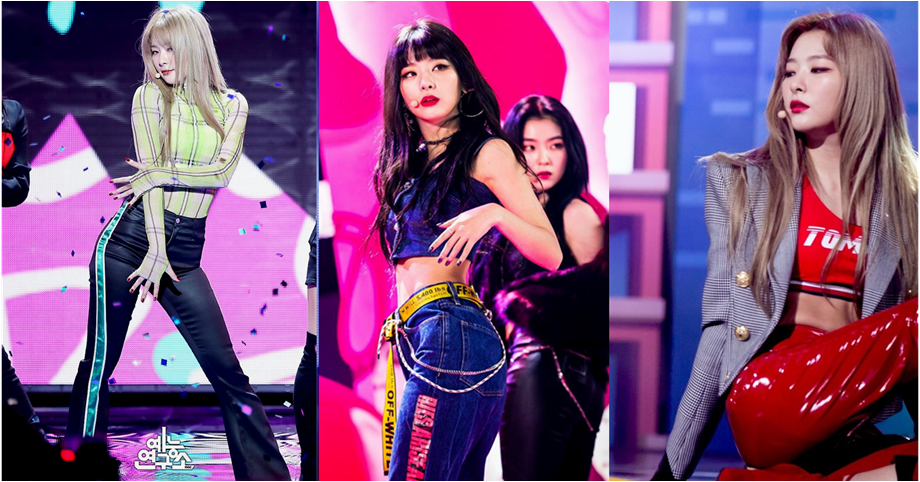 Which style did you like the most? Let us know in the comments below!