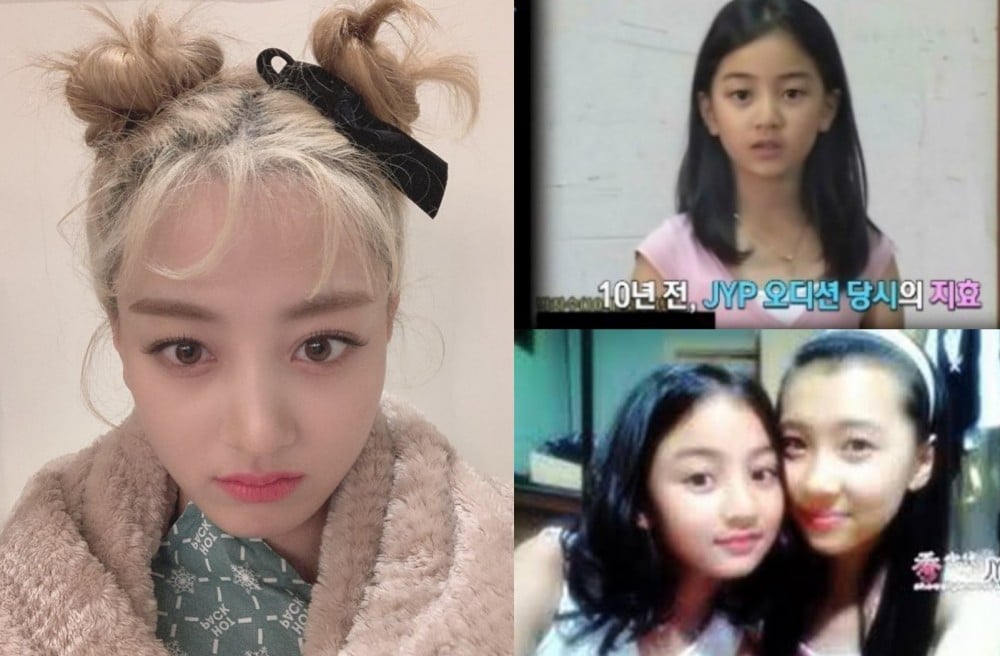 TWICE's Jihyo recently posted a selca on the group's official Instagram account, updating fans with, "The weather today is cold. End it with warmth. Goodnight."

Shortly afterward, fans immediately noticed former Wonder Girls member and former JYP Entertainment artist, Sunmi, leaving a loving comment under Jihyo's photo! Sunmi said, "This reminds me of those days when you were a baby."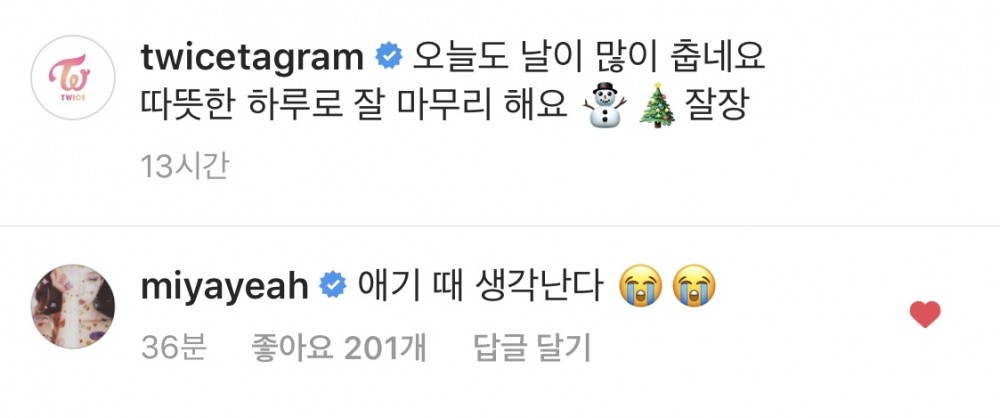 Jihyo became a JYPE trainee when she was only 8-years old, growing up with other known JYPE artists until she debuted 10 years later.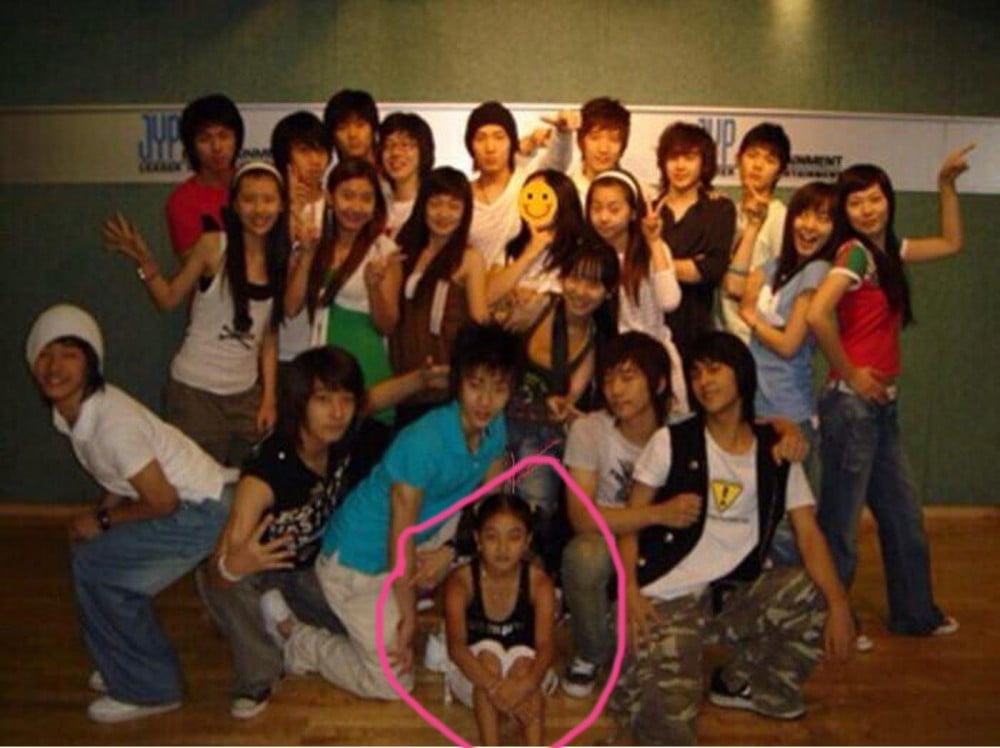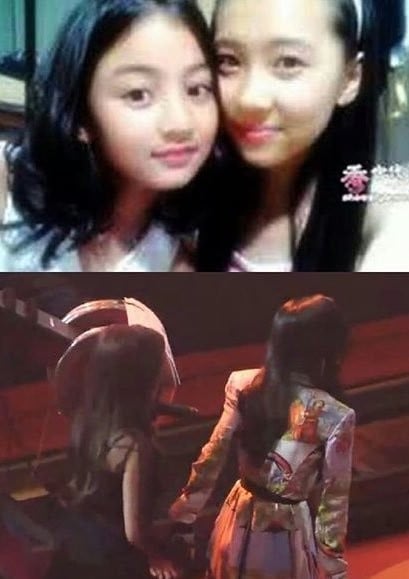 Jihyo is also known to be close to 2AM's Seulong and 2PM's Taecyeon.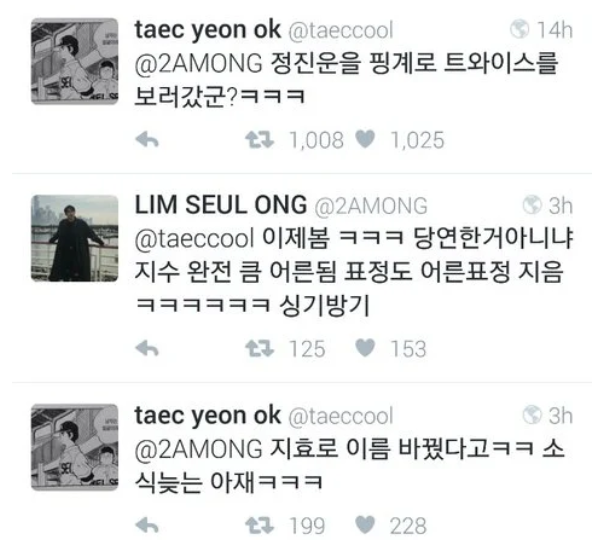 Taecyeon: "Jung Jinwoon used an excuse to see TWICE? Kekeke"
Seulong: "I saw it just now. Isn't it obvious? Jisoo is totally grown up now and even her expressions are that of an adult. Kekeke! So fascinating"
Taecyeon: "He told me they changed her name to Jihyo. Grandpas who are late on the news. Keke"

Other current and former JYPE artists like 2PM's Nichkhun, Suzy and Jo Kwon also previously spoke of Jihyo with affection as they remembered her, as "the kid who used to run around during practice".
Fans can't help but adore the interaction: