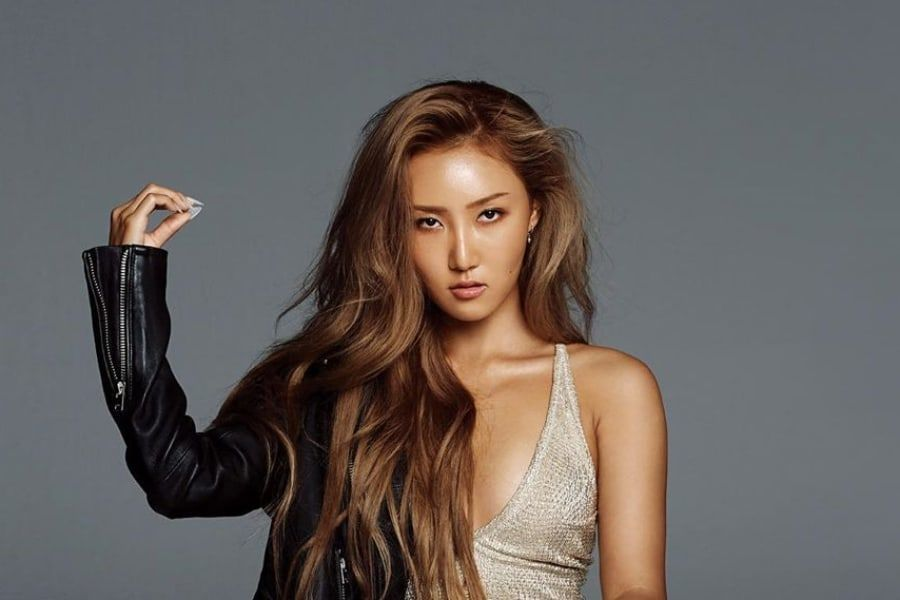 This month's Girl Group Rankings are finally out! Members from MAMAMOO, (G)I-DLE and Girls' Generation claimed the first 3 spots.
"MAMAMOO's Hwasa rose to the top of this month's list with a brand reputation index of 4,142,830, marking a 27.72 percent increase in her score since October. High-ranking phrases in her keyword analysis included "Queendom," "I Live Alone," and "HIP," while her highest-ranking related terms included "attempt," "delighted," and "like." Hwasa's positivity-negativity analysis also revealed a score of 75.10 percent positive reactions.

(G)I-DLE's Soyeon shot up to second place in the rankings after seeing a staggering 429.38 percent increase in her brand reputation index since last month. Her total score for November came out to 3,354,929.
Girls' Generation's Taeyeon took third place for the month with a brand reputation index of 2,729,781, while BLACKPINK's Jennie came in at a close fourth with an index of 2,696,788. Finally, (G)I-DLE's Miyeon and Soojin rounded out the top six at No. 5 and No. 6 respectively." (soompi.com)
Here is our top 30
1.MAMAMOO's Hwasa
2.(G)I-DLE's Soyeon
3.Girls' Generation's Taeyeon
4.BLACKPINK's Jennie
5.(G)I-DLE's Miyeon
6.(G)I-DLE's Soojin
7.BLACKPINK's Jisoo
8.(G)I-DLE's Yuqi
9.(G)I-DLE's Minnie
10.GFRIEND's SinB
11.GFRIEND's Sowon
12.AOA's Seolhyun
13.GFRIEND's Umji
14.Red Velvet's Irene
15.TWICE's Mina
16.Girls' Generation's YoonA
17.AOA's Jimin
18.TWICE's Nayeon
19.MAMAMOO's Wheein
20.TWICE's Jeongyeon
21.TWICE's Sana
22.Red Velvet's Joy
23.BLACKPINK's Rosé
24.TWICE's Dahyun
25.TWICE's Jihyo
26.Oh My Girl's Arin
27.MAMAMOO's Solar
28.BLACKPINK's Lisa
29.MAMAMOO's Moonbyul
30.Oh My Girl's YooA