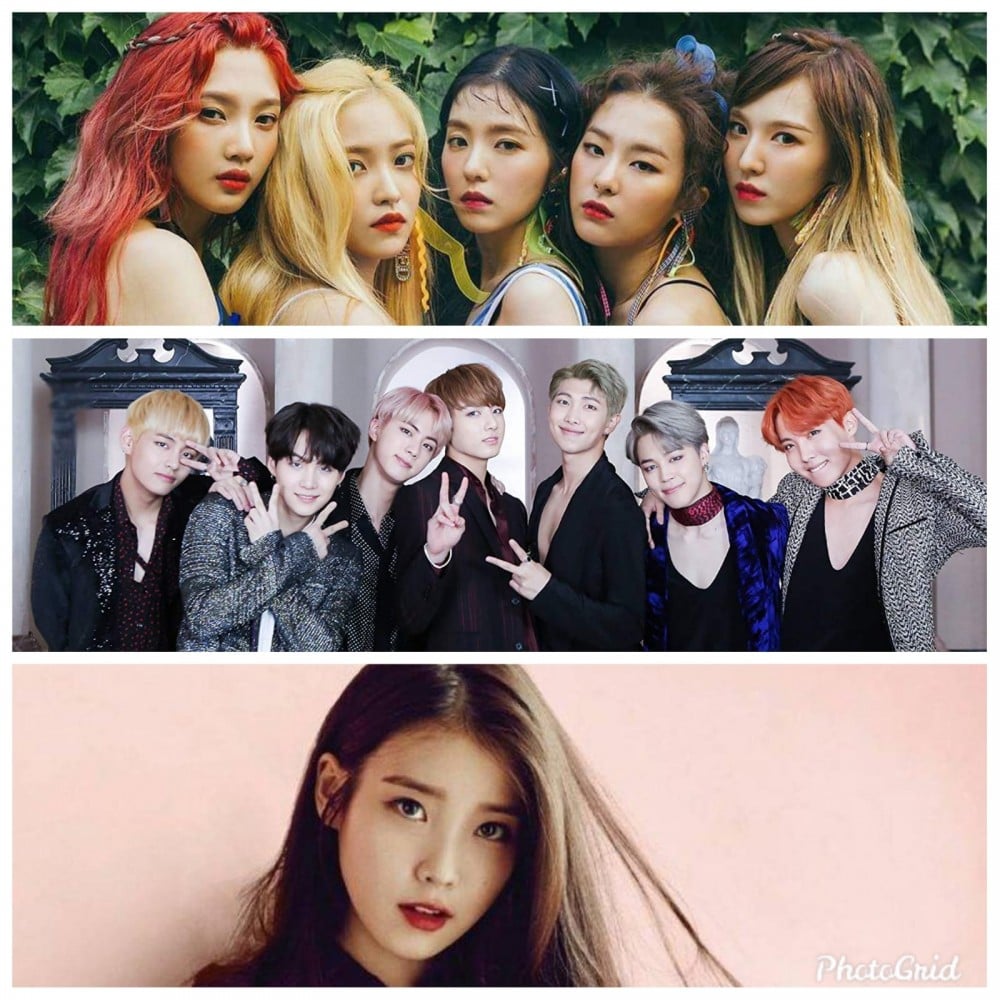 On November 25th, Billboard has released it's 100 Greatest K-pop Songs of the 2010s to commemorate the decade in K-pop. It is undeniable that this decade marks the breakthrough of k-pop as it has truly become a global phenomenon thanks to its distinctive blend of addictive melodies, slick choreography with attractive artistes in perfect synchronization.

Amongst the top 100, the top spot goes to IU's Good Day (Real,2010) stating that it is the "epitome of K-pop's rare ability to cross unexpected genres and make them mainstream, as orchestral instruments harmonize with unexpected blasts of brassy horns". It is also mentioned that this song can only be pulled off be IU, unleashing her full potential with each high-pitched climactic note hits on each refrain.

Red Velvet has also shined with 2 songs, Red Flavour (The Red Summer, 2017) and Bad Boy (The Perfect Red Velvet, 2018) on the list for 2017 and 2018 respectively. Red Flavor has been an undeniable hit and has been ever-beloved by fans worldwide. Red Velvet has proven how versatile their music can be through the release of Bad Boy, showcasing "how tactile the sonic and visual layering of the song is -- touching on the softness of each member before swelling into a sweeping chorus of harmonies". -L.S.
2010: IU - Good Day
2011: 2NE1 - I Am The Best
2012: INFINITE - The Chaser
2013: Girls' Generation - I Got A Boy
2014: Orange Caramel - Catallena
2015: f(x) - 4 Walls
2016: BTS - Blood Sweat & Tears
2017: Red Velvet - Red Flavor
2018: Red Velvet - Bad Boy
2019: A Pink - Eung Eung

Apart from the best k-pop songs of the decade per year, Billboard has also released it's top 100 k-pop songs. Congratulations to all k-pop groups who made it to the list!