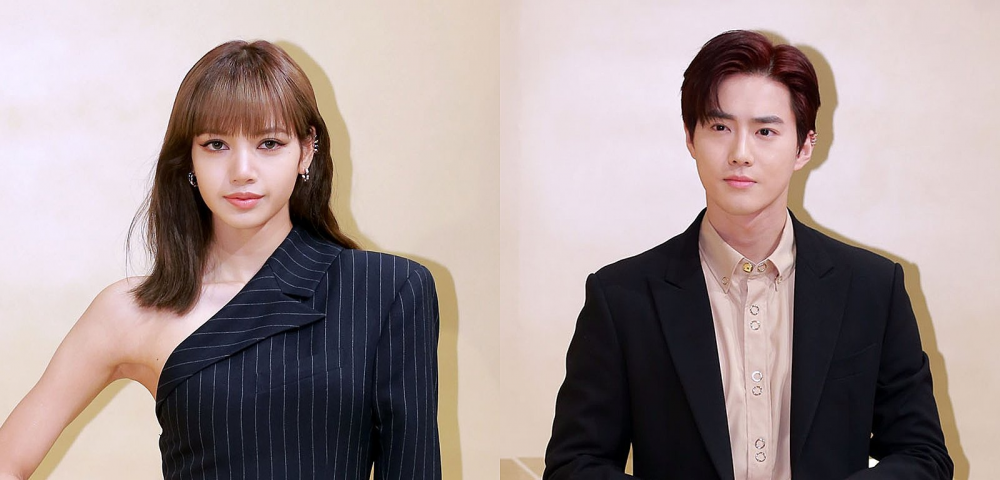 TodayBVLGARI's event in Jamwon-dong was attended by many celebrities but top K-POP stars EXO's Suho, BLACKPINK's Lisa and actor Park Hae-jin stole the spotlight as they sat on one table making everyone stunned with their perfect visuals.

EXO member Suho was wearing a simple suit which he was spotted with earlier today exiting SM entertainment building after what fans were speculating was preparations for EXO's upcoming comeback. What caught everyone's attention is the little accessory earing on his ear to which he was seen explaining to someone when asked about it, as it is not something he would usually wear.

Besides the EXO member top, K-POP star Lisa of BLACKPINK also kept her look simple and elegant. The dress she was wearing showed off her figure and her long legs very well. She topped it off with beautiful round earrings + a small earing accessory and some black high heels. At the event, she is gladly taking pictures with many people and having short conversations.
Actor Park Hae-jin wore gray and black suit finishing it off with a messy but good looking hairstyle. Along with the suit he also wore a gray watch and a silver necklace to go with his black turtle neck. As people noticed the stars sitting on the same table many videos and pictures were taken as people were fascinated at all of the visuals sitting at one table.