BTS recently announced that they will be gifting their fans with the rare glimpse of members' personal lives through self-filmed Vlogs. BTS V's Vlog released yesterday on 9th October, 2019 and it made armys trend #VonVacation worldwide #1 with over 110k Tweets along with other trends such as #TaehyungTannieTime, as we all know how loved V's Pet is by BTS Fandom.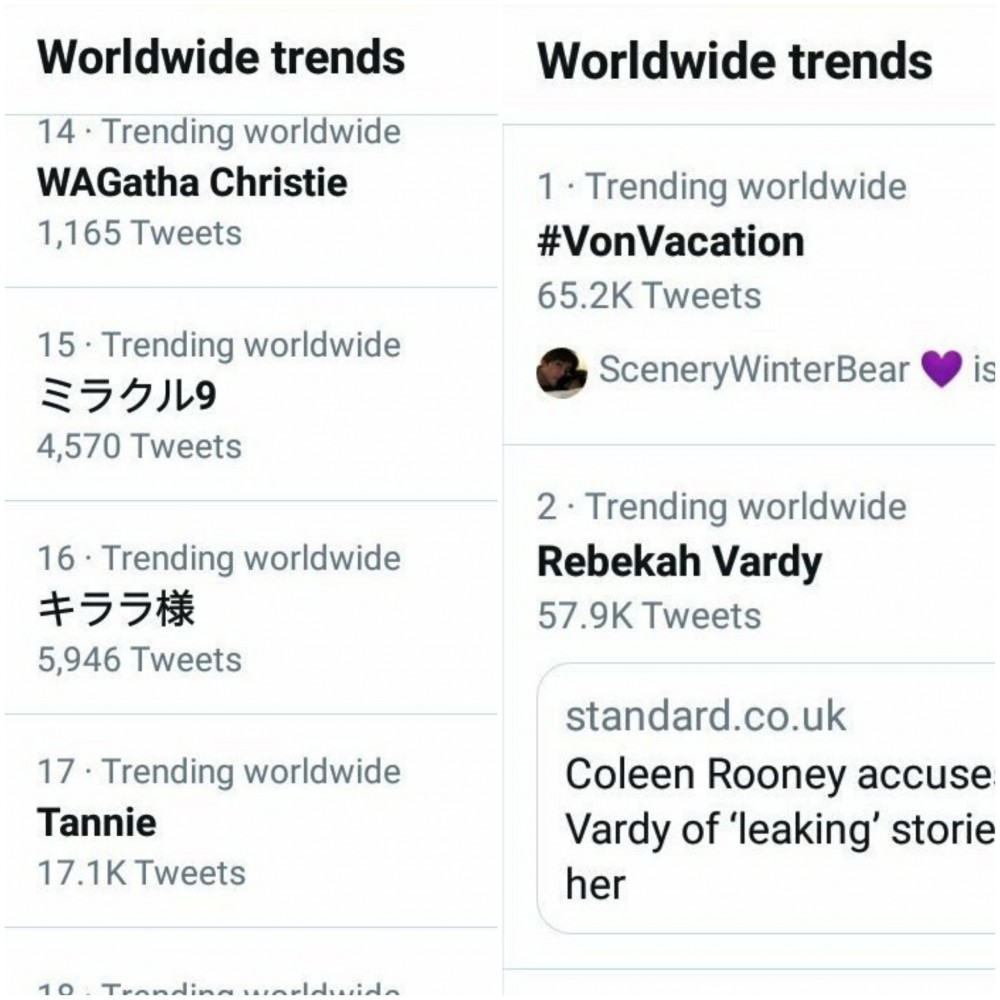 It's Still Trending after a day.
In the Vlog, we could see V vacationing with his famous friends Choi Wooshik, Park Seojoon, Peakboy, who are lovingly called Wooga squad.
At one point we can see V gathering courage to jump in the water, it's a well-known fact that he is vary of heights. He overcame his fear and showed how courageous he is by jumping successfully.


Also their fun workout sessions.
Post vacation down time was also logged in the video in which V is seen showing off his famous self cam profile angle which made fans swoon.
V also went PC gaming with his sibling when he had family down time. His bare face made Knetizens go crazy for handsome bare face.
In the End, the famously loved duo, Yeontan(V's pet dog Tannie) and V, made people swoon by showing their cuddle time interaction.
Watch the whole video Here:
https://www.youtube.com/watch?v=1oDdbRCvuO