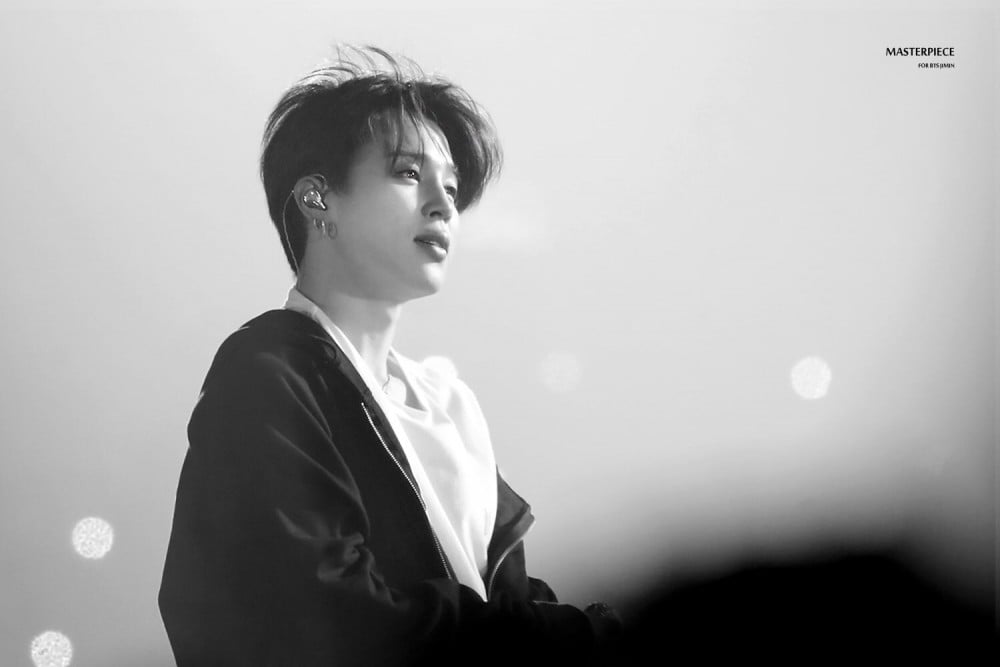 BTS Jimin's Chinese Fanbase JIMINBAR CHINA has been launching a series of unique projects this year for celebrating Jimin's upcoming 25th birthday.
Amongst their most recent projects is Part 13: Promise, Theme Bus for Jimin in Busan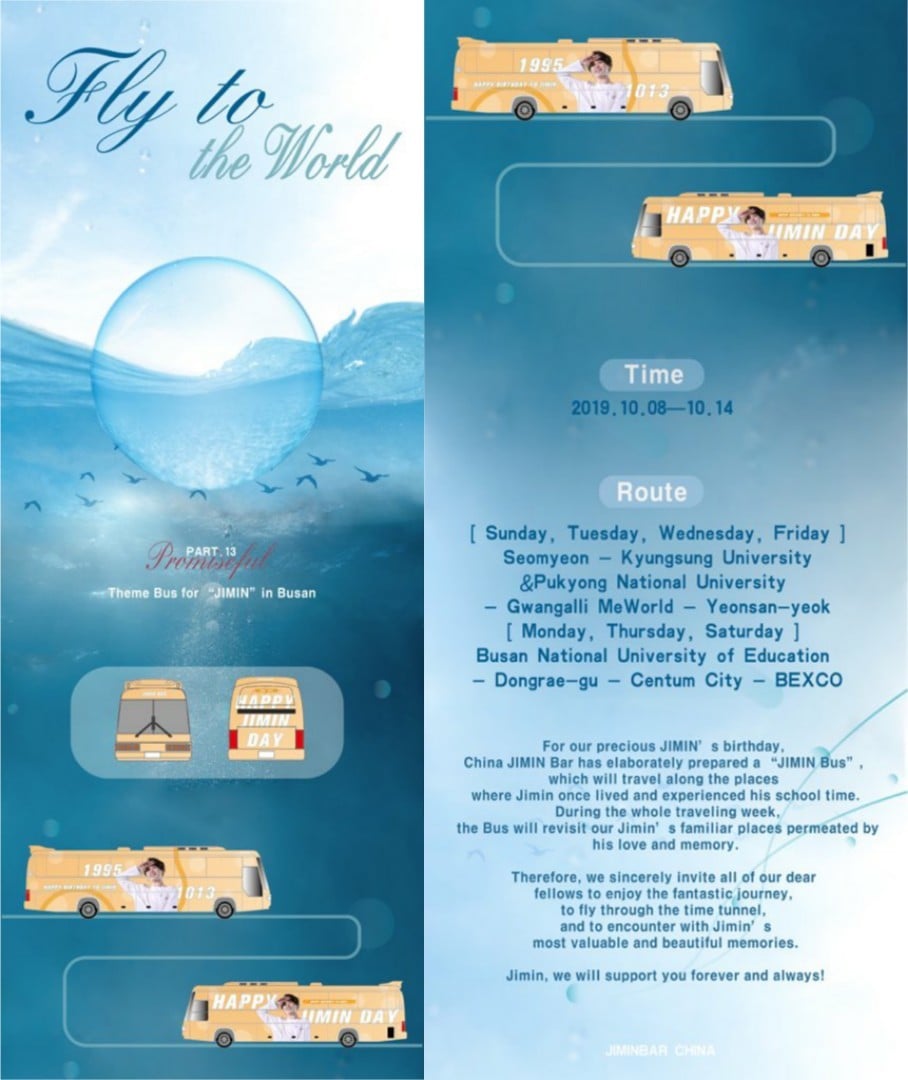 This isn't just another bus advertisement that will move around the city.
From 8th October to 14th October, the bus has been prepared to travel around the places in Busan where Jimin used to live and experienced his life.
This Journey with Jimin has the following scheduled routes in Busan:
For Sunday, Tuesday, Wednesday, Friday:
Seomyeon➾ Kyungsung University & Pukyong National University ➾ Gwangalli ME World ➾ Yeonsan-yeok
For Monday, Thursday, Saturday:
Busan National University of Education ➾ Dongnae-gu ➾ Centum City ➾ BEXCO
The bus will revisit Jimin's familiar places permeating with his love and memories.