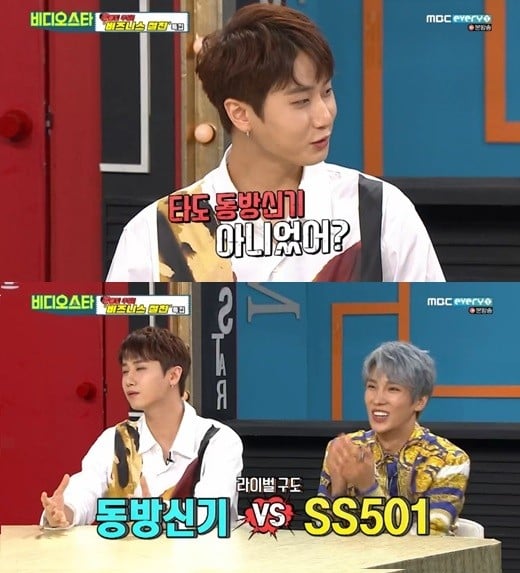 Heo Young Saeng, a former member of SS501, confessed the group's goal during their active times.
On the August 20 episode of MBC Every1's 'Video Star,' the guests were SechsKies' Jang Suwon and Kim Jae Duk, along with SS501's former members Heo Young Saeng and Park Jung Min.
The MC's mentioned that SechsKies are the seniors, and SS501 are the juniors... "Was SS501 a group to follow SechsKies?" the MCs asked.
Heo Young Saeng replied, "Our only goal was to defeat TVXQ." He opened up more and said, "Rather than following a senior group, our goal was to work together and win against TVXQ."
Source: Naver
Netizen reactions:
1.[+139, -3] ㅇㅈ but TVXQ was a little bit too ahead
2.[+65, -12] That was the goal of every group in DSP Entertainment but I've never seen them beating SM
3.[+51, -1] SS501 in 2009... 'Nae Meoriga Nappaseo' (SS501's song Because I'm Stupid's lyrics~Boys Over Flowers), Love Like This... Great years
4.[+25, -4] He is a lifetime idol and is still cute.
5.[+12, -2] I'm your man, following and getting today too~ (SS501's 'URMAN's lyrics)