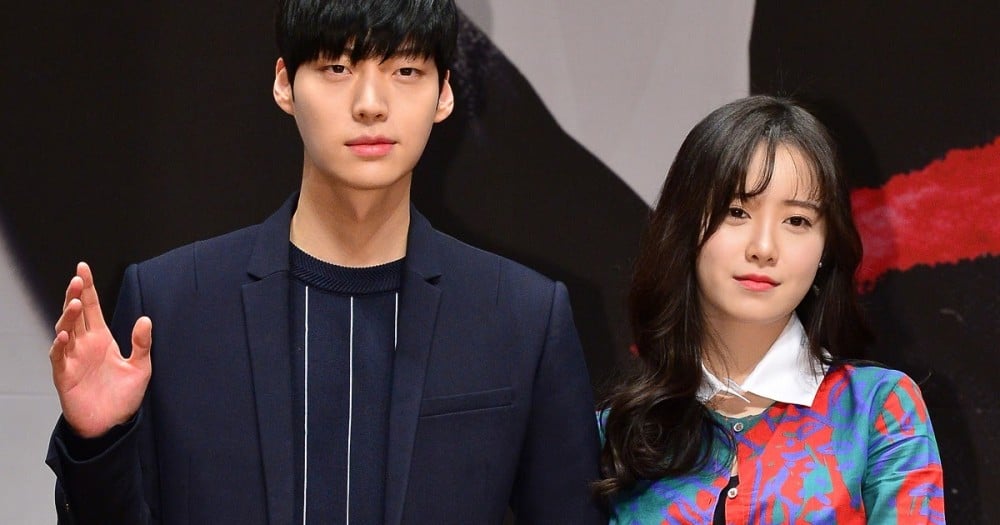 Here is the full translated post that Goo Hye Sun put up on Instagram.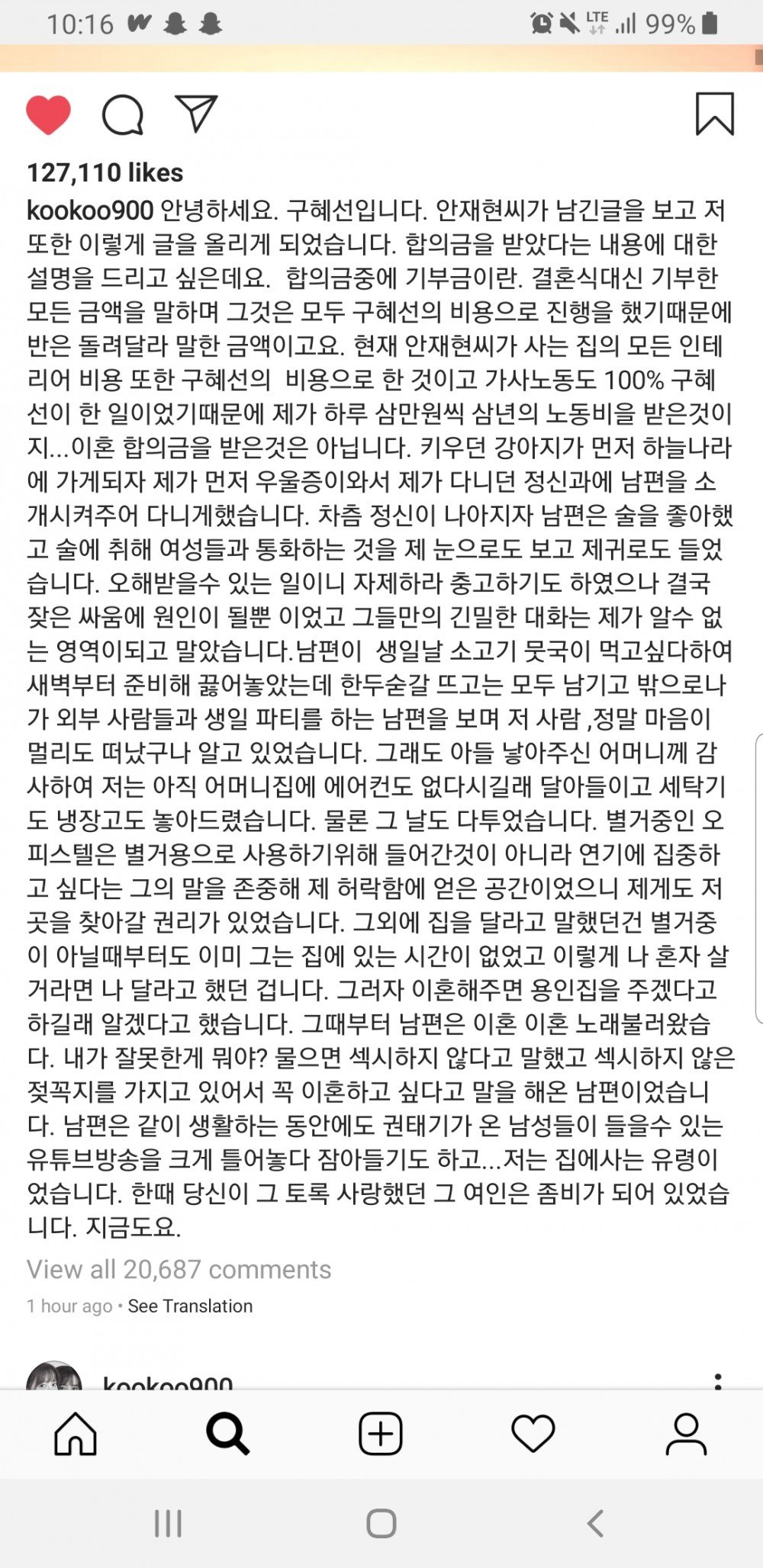 Hello, I am Goo Hye sun. I'm writing this post after seeing Ahn Jae Hyun's post. He talked about me receiving money as a divorce settlement and he also claimed that the money was the money we donated instead of doing our wedding. However, the money we donated was all my money. Not only that, Ahn Jae Hyun's house interior was all paid by me and I did the housework (100%) alone. The reason why I asked for the money was to receive the work I did, it was not the for the divorce settlement.
Our dog went to heaven first, and I suffered from depression. I even introduced my doctor to Ahn Jae Hyun. After Ahn Jae Hyun started getting better, he started drinking often. When he would get drunk, he would call many girls and I saw this and heard it with my own eyes and ear. I told him that people might misunderstand so he shouldn't do that, but it would only cause fights. However, I do not know what they were talking about.
My husband wanted to eat soup (Korean soup) so I prepared it for him but he didn't even eat it and he had a birthday party with his friends instead. While seeing this action, I realized that my husband's heart has left me.
Even so, I wanted to thank Ahn Jae Hyun's mother for giving birth to him so I bought her air conditioner and a washer. And we fought on that day too.
My husband said that he wanted his own house so he can concentrate on acting and I respected his decision so I also have the right to go to his house. Since then he didn't come to our house often and he also talked about divorce.
So I asked him, "What did I do wrong?" And he would often say that I was not sexy and he also said, "Because you don't have sexy nipples". Also, at the house, he would turn on broadcasts about husbands not loving their wives anymore.
I've become a ghost in my house.
The woman you loved a lot has become a zombie now...