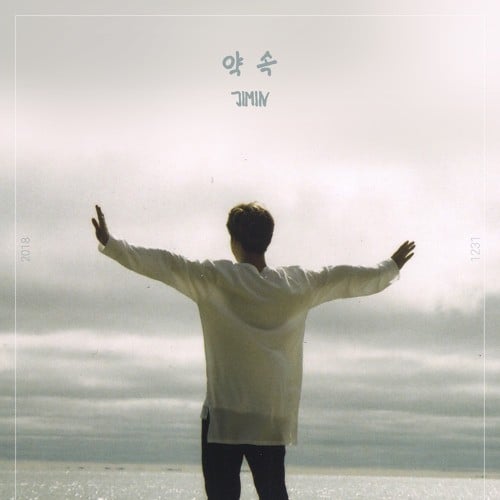 Promise by BTS Jimin was released on December 31, 2018. BTS Jimin made headlines worldwide when Promise broke SoundCloud debut record when it achieved 8.5 million streams after release, smashing Drake's record.

BTS Jimin makes history once again when he smashed another SoundCloud record as 'Promise' made it to SoundCloud's Top 10 Most Played Songs of All-Time. Promise currently ranks as the 8th most played song with a total of 169 million streams.

BTS Jimin is the FIRST and ONLY Korean act to be featured on the list. Promise is the only Korean song and the only song with ballad genre on the list.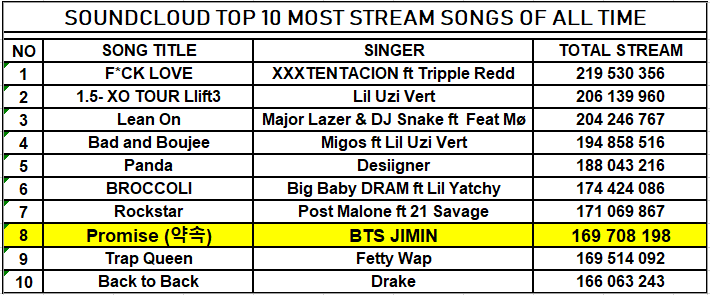 Promise remains as the most played Korean and BTS song and currently is the longest-charting on SoundCloud for all music genres. Many people thought this pop ballad song was released under the Pop category but Promise was tagged under the Hip-Hop & Rap category instead. The Hip-Hop & Rap category is the most competitive categoryon this platform but Promise still managed to chart for weeks.
Aside from that, Promise fan-made lyric video on YouTube is the most viewed lyric video with over 42 million views and 976k likes. Promise also charted on Genius Top Song chart for six weeks after released. Currently, the lyrics page for Promise Genius has 277,000 views for the Romanized lyrics while the English translation lyrics has 275,000 views.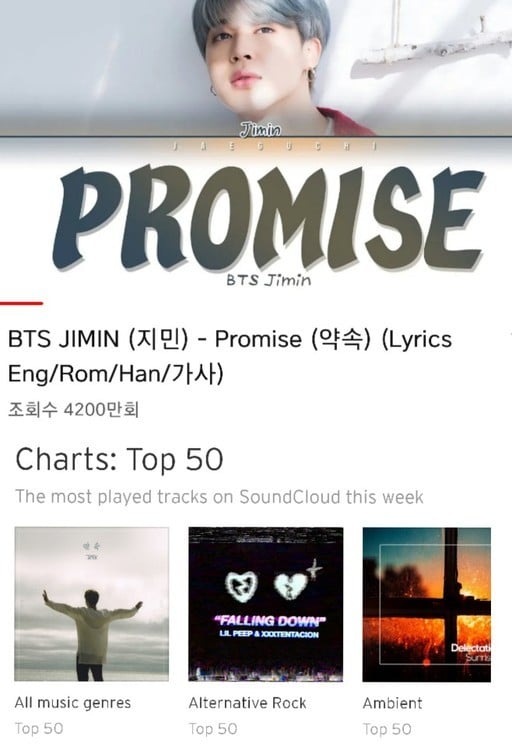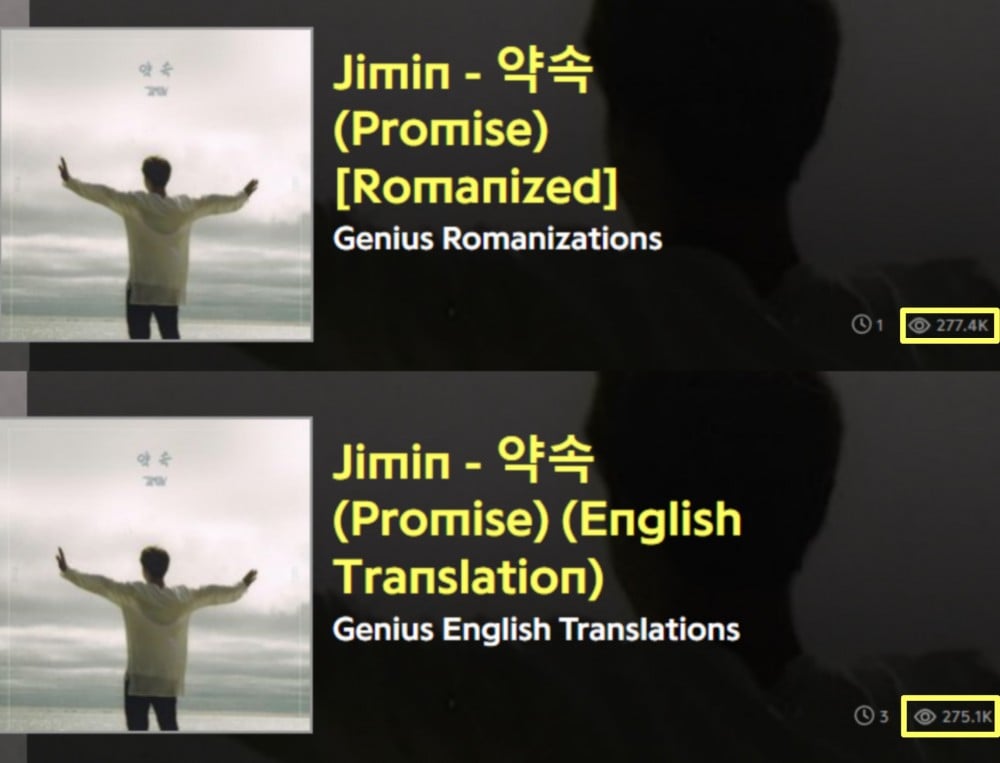 Amazing as it already is, BTS Jimin broke SoundCloud record right after he broke Spotify record for being the FIRST and ONLY Korean act to have 3 songs surpassing 50 million streams.

BTS Jimin's achievements made headlines from several countries such as Brazil, Indonesia, China, Germany, Latin America and more.
Congratulation for these amazing achievements BTS Jimin!