Article: "I want to die, " cried the former Chosun Ilbo reporter

Source: OhMyNews

Former Chosun Ilbo reporter Cho Moo-gae from Jang Ja Yeon's case, has been sentenced to prison.

The Chosun Ilbo reporter was indicted by prosecutors for forcibly molesting the late Jang Ja Yeon and has been sentenced to a one year prison term by the court. Cho was seen crying and saying "I want to die",denying the allegations.

The Seoul District Court conducted a trial on the decision on the 15th and just like the prior hearing, the prosecution and Cho's side fiercely clashed over the "trustworthiness of Yoon Ji-Oh's statements." Prosecutors claimed that outside Yoon's attitude, her 2009 statement regarding the case was credible but Cho's side countered that Yoon's statement had essentially been rejected after the indictment was suspended a decade ago.

The prosecution explained that "although Yoon's descriptions of the alleged perpetrator were mixed, her statement consistently confirmed that someone of his description molested Jang Ja Yeon at Kim's birthday party. This was confirmed by everyone who was at Kim's table at the birthday party. Of course there is differing public opinion that Yoon's statement is unreliable due to recent news involving the actress but her statements have been confirmed with statements made by author Kim Soo-min and Kim Dae-oh 10 years ago."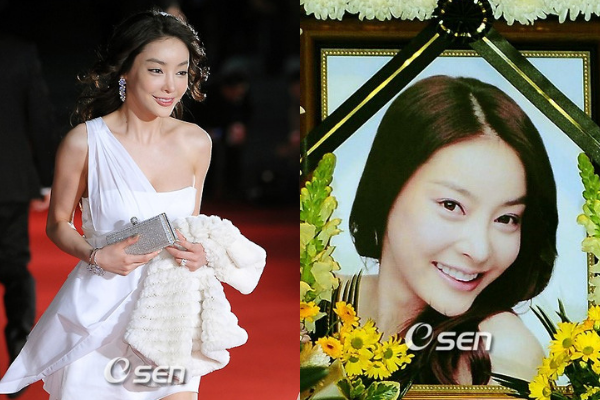 In the meantime, the Investigative Team of Past Affairs at the Supreme Prosecutor's office concluded their case into the re-investigation of the late actress on May 13th and submitted their report to the Ministry of Justice's Committee. More than 80 people were questioned during the re-investigation and Chosun Ilbo reporter Cho was indicted for charges of sexual assault at that time.

Former TV Chosun CEO Bang Jung Oh and his uncle Bang Yong Hoon, Yoon Ji Oh (former colleague). and actress Lee Mi Sook were questioned. However, other than Cho, no other indictments were made. A recommendation for investigation into Jang Ja Yeon's agency CEO Kim was submitted for suspicions of giving false testimony after evidence secured that proved Kim had forced Jang Ja Yeon to entertain.