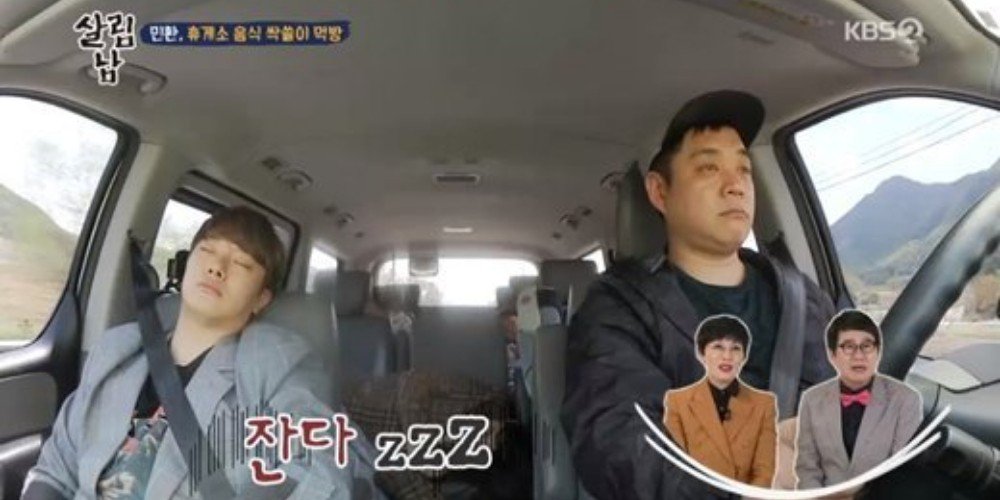 Yulhee's dad expressed disappointment towards his son-in-law.
On the May 8 airing of KBS 2TV's 'Mr. House Husband 2,' the idol couple and Yulhee's parents went on an outing together.
Yulhee's dad was the driver, while Minhwan slept in the passenger seat. When they arrived at the rest stop, Minhwan woke up and wowed viewers with his big appetite.


Yulhee's dad took over the steering wheel again after their break at the rest stop. Minhwan once again fell asleep. In an interview, Yulhee's dad said, "I appreciate him for coming in midst of his busy schedule but I thought he would drive for me at least once." He continued to relay disappointment, saying, "Son-in-law just kept sleeping while I drove."