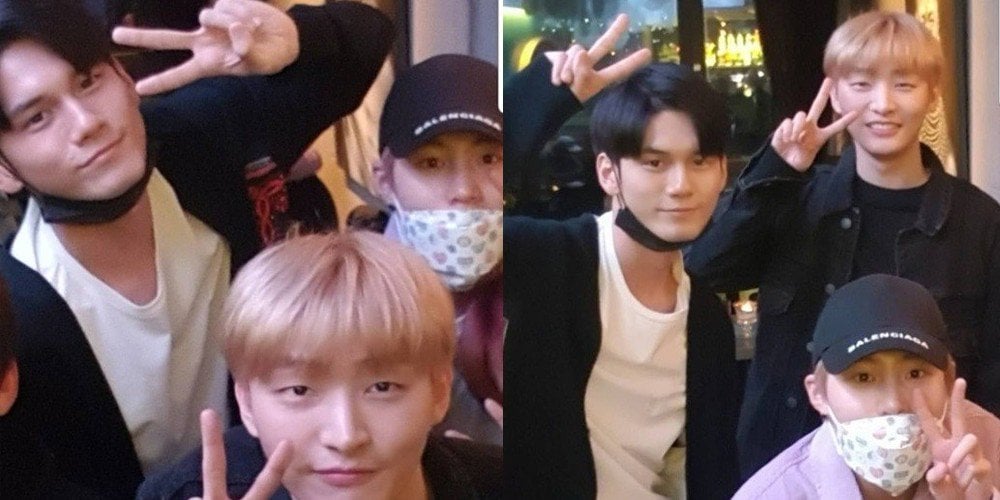 On May 9, tv personality Hong Suk Chun updated his Instagram with some familiar faces - Wanna One's Yoon Ji Sung, Ha Sung Woon, and Ong Seong Wu!
Hong Suk Chun explained why the three Wanna One members happened to be gathered together, with, "Very respectable young guys. #WannaOne's Ji Sung will be going to the army next week. Ji Sung, so blessed with good people like these two dongsaengs who came running even at such short notice, return just the way you are after completing your military service well. Hyung will pay for tonight's dinner, and when you come out for vacations hehehe."
It seems like Hong Suk Chun prepared an opportunity for dinner for Yoon Ji Sung in light of his upcoming military enlistment this coming May 14, and his fellow Wanna One members Ha Sung Woon and Ong Seong Wu were able to stop by!

Great to see everyone!