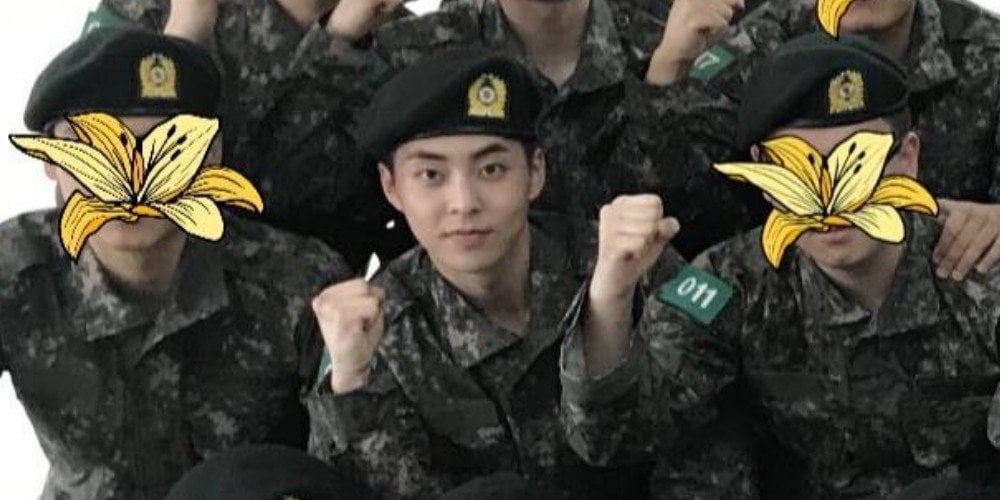 Photos of soldier Xiumin are roaming the web.
The leader of EXO started his mandatory military service on May 7. Photos of the idol star in the training center with a buzz cut and uniform surfaced online. Xiumin captivates with his sharp features among the crowd. Check out the photos below.
Meanwhile, Xiumin will be returning after nearly 2 years of service.