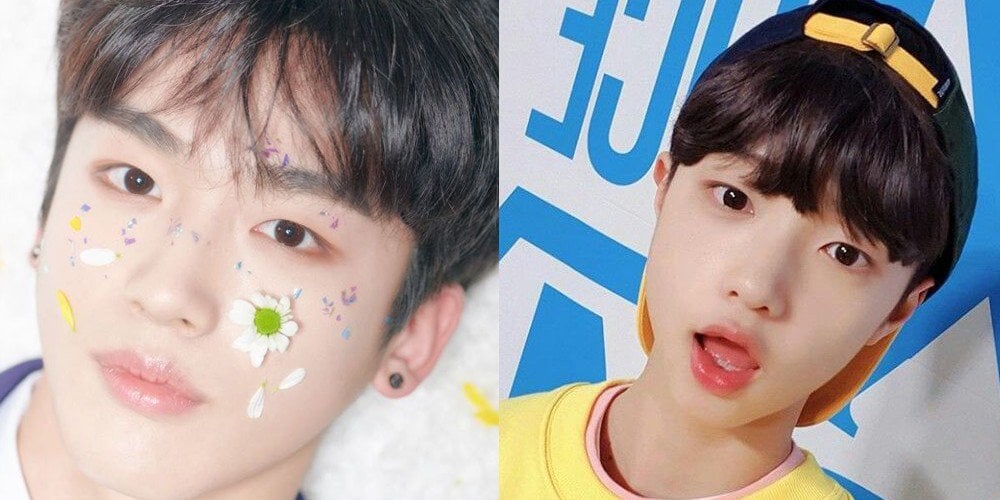 According to netizens ahead of a new episode of Mnet's 'Produce X101' coming up this week, these boys are currently the top 5 contestants in terms of popularity and fandoms on the survival show!
#1 - Kim Yo Han (OUI)
(Currently coined as most likely to end up #1 during the 'Produce X101' finale, unbeatable in terms of popularity as of this week.)
2. Kim Min Gyu (Jellyfish)
(Undoubtedly #2 in terms of popularity as of this week, but some netizens are noting that his recently released 'focus-cam' from his group's "The 7th Sense" performance is being received with negative reactions, i.e. 'he's popular for his visuals but needs much much more training'.)
3. Kim Woo Seok (TOP)
(Rose to #3 in popularity after his killer performance as the center of the "Love Shot" group.)
4. Lee Eun Sang (Brand New)
(Until before last week's evaluation stages, he was #3 in popularity; however, thanks to Kim Woo Seok's rise, the top 3 are now being called 'The 3 Kim's'.)
5. Son Dong Pyo (DSP)
(Most netizens suspect that the first center of a 'Produce' series theme song will ultimately make it in the debuting team. However, this contestant is not likely to make it in the top 3 this season, netizens believe.)
Who are your current top 5 picks for 'Produce X101'?