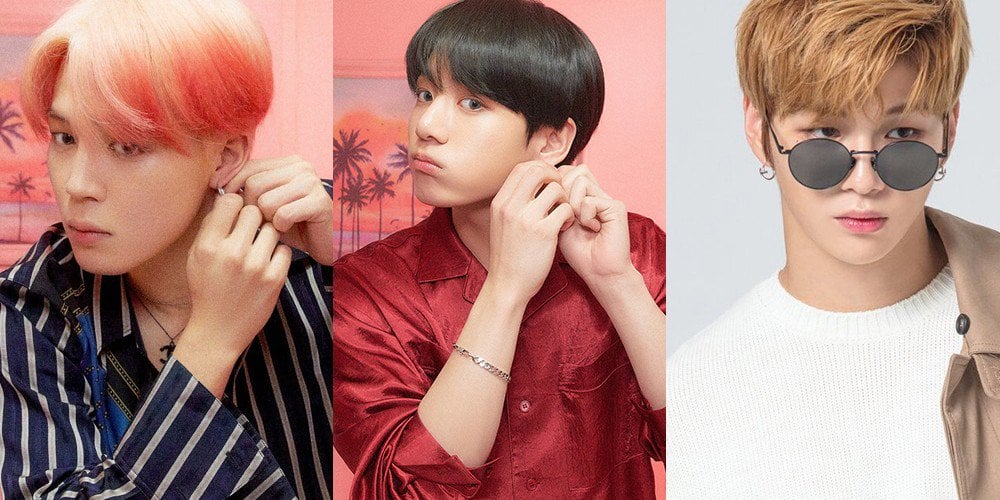 BTS' Jimin is the top idol in terms of brand value for April.

According to the Korea Institute of Corporate Reputation, Jimin was at the top of April's brand value analysis, followed by Jungkook and Kang Daniel. 254,526,832 pieces of data were examined from March 26 to April 27. Jimin had a total of 15,812,891 points, while Jungkook had 10,325,070 points and Kang Daniel had 9,149,411 points.

The rest of the idols ranked were, in order, V (BTS), Jin (BTS), RM (BTS), Suga (BTS), J-Hope (BTS), Jennie (BLACKPINK), Jang Won Young (IZ*ONE), Ahn Yoo Jin (IZ*ONE), Sana (TWICE), Kim Min Joo (IZ*ONE), Momo (TWICE), Tzuyu (TWICE), Miyawaki Sakura (IZ*ONE), Ha Sung Woon, Jihyo (TWICE), Chen (EXO), Lee Dae Hwi (AB6IX), Kwon Eun Bi (IZ*ONE), Cha Eun Woo (ASTRO), Minhyun (NU'EST), Lee Chae Yeon (IZ*ONE), Chaeyoung (TWICE), Park Ji Hoon, Jo Yu Ri (IZ*ONE), Yoon Ji Sung, Choi Ye Na (IZ*ONE), and Nayeon (TWICE).
Congratulations to all!