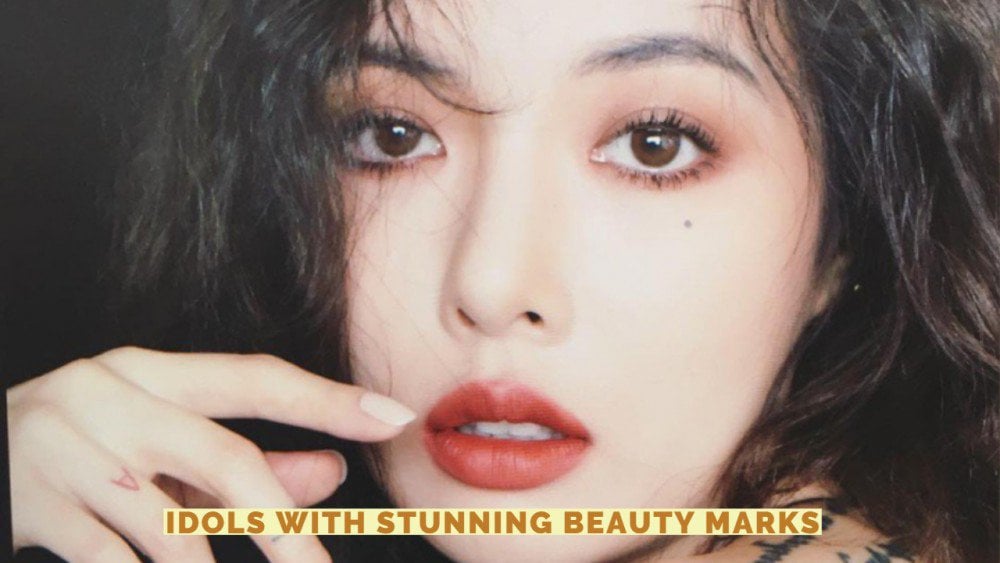 Idols have many characteristics that make them unique. Some have many strange talents, others have interesting backgrounds, and a few idols even have gorgeous beauty marks. Check below to see these idols that rock their special marks.
iKON's Jinhwan
Fans love Jinhwan's very unique heart-shaped beauty mark that is visible on his right cheek!
SF9's Rowoon
Rowoon is easily identifiable by the beauty mark on his chin. He once mentioned that it was one of his top 3 strengths.
BTOB's Ilhoon
Ilhoon has a row of five marks going down his left cheek. Fans refer to it as the Ilhoon Constellation!
HyunA
HyunA isn't afraid to emphasize the beauty mark under her eye and it has now become one of her symbols.
GOT7's JB
The beauty marks under JB's eyebrows are extremely charismatic as they look like piercing scars!
CL
CL oozes with sexiness with her signature beauty mark, which is located right by her lip.
Big Bang's G-Dragon
Fans fell in love when G-Dragon posted a selfie that showed off both his charismatic gaze and beauty mark.
VIXX's N
N has three beauty marks: one on his cheek, one on his neck, and one at the top of his ear. Fans refer to this trio as the Bermuda Triangle!
Sulli
Sulli's beauty marks on her left cheek and the tip of her nose add to her gorgeous look.
B.A.P's Daehyun
Daehyun has a tiny beauty mark right below his left eye, which fans absolutely adore.
GOT7's Bam Bam
Just under his eye, Bam Bam has a small beauty mark. Fans call it a teardrop mark.
BTS' J-Hope
J-Hope sports a tiny discrete beauty mark just on the edge of his upper lip!