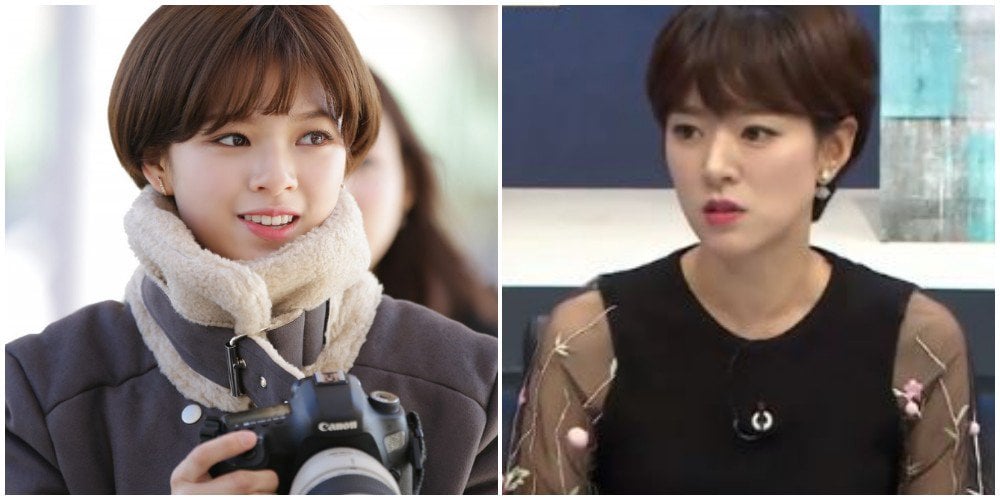 Reporter Kim Myo Sung is gaining attention for her resemblance to TWICE's Jungyeon.
Kim Myo Sung has appeared on Channel A's 'I Heard It Through the Grapevine,' and has been frequently named as Jungyeon's look-alike.
Their strong resemblance became a hot topic in online communities again lately and netizens expressed amazement at their similarities.
As you can see, Jungyeon and Kim Myo Sung share the short hairstyle, small V-shaped face, wide eyes, and more.
Comments stated, "They look like sisters!" "She can pass as Jungyeon's aunt," "A mature version of Jungyeon," "They both are so pretty."