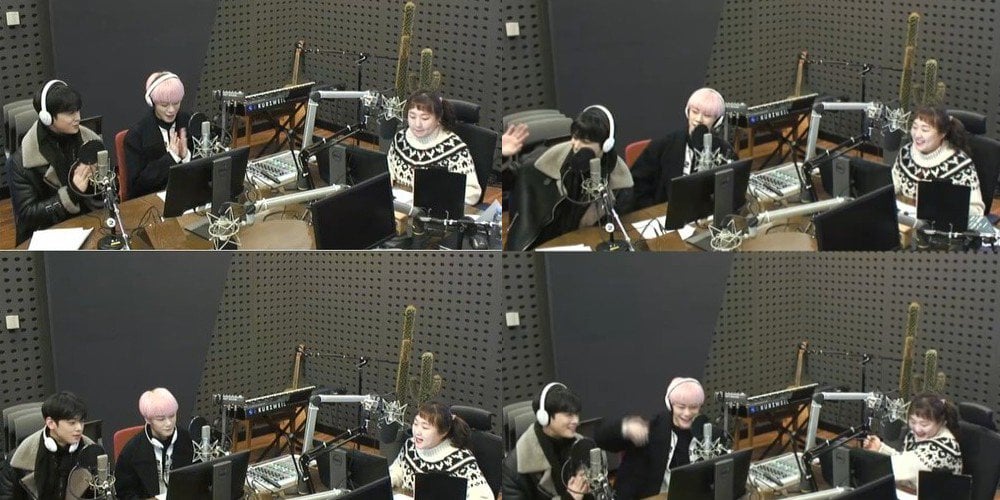 ASTRO's Moonbin and Cha Eun Woo (also known as 'Binu') guested on the January 18 broadcast of KBS cool FM radio, 'Lee Soo Ji's Gayo Festival'!
DJ Lee Soo Ji remarked during this broadcast, "Please treat your eyes with 'Watching Radio' today. I was very surprised. They are both extremely handsome." The DJ then asked the two idols, "Is it tiresome when you keep hearing it?"
Moonbin first replied, "I like hearing it. But Eun Woo might get tired of it a little." On the contrary, Cha Eun Woo said, "No that's not true. I'm always happy to hear it!"


Later, one listener sent in the comment, "There are 3 representative 'Bin's of Korea. Won Bin, Hyun Bin, and Moonbin." However, Moonbin reacted to this with, "You have to be very careful with this comment. There are too many other 'Bin' celebrities."
DJ Lee Soo Ji jokingly added, "Comedian Yoon Hyung Bin might feel disappointed by this," with laughter.