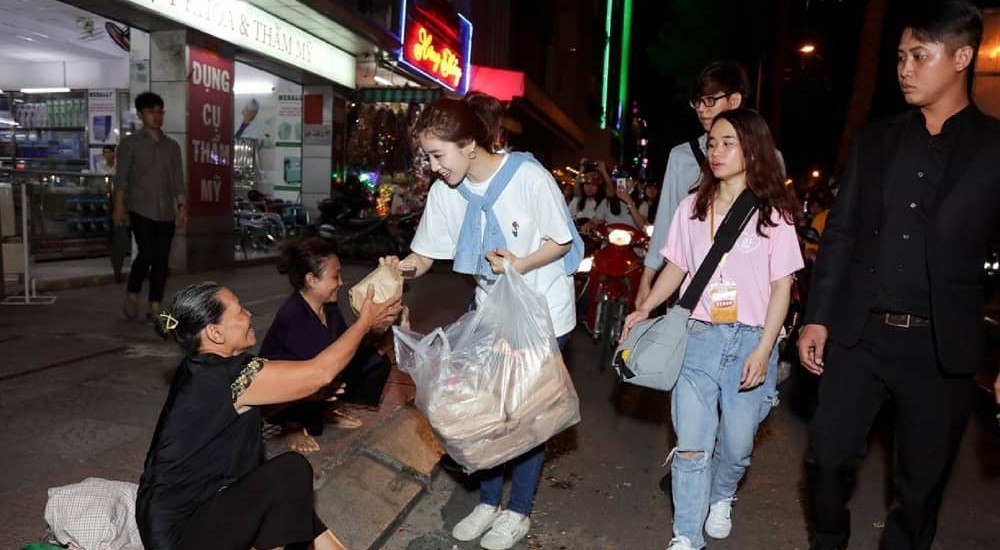 T-ara's Eunjung and her Vietnam fan base celebrated her birthday in a big way this year!

On December 22, the idol headed to Vietnam to surprise local fans who had planned a special day of charity work in commemoration of her birthday. That day, both Eunjung and her fans were able to visit nursing homes together and serve meals to roughly 300 homeless people.

Eunjung then held an on-the-spot fan meeting, where she rewarded roughly 150 fans with special gifts thanking them for their love and support, including reusable water bottles, photos, keychains, and slogans.

"I was touched by the charity event Vietnam fans planned for my birthday, and I came here because I wanted to reciprocate that feeling a little bit," Eunjung explained at the event. "Fans in Korea and China are also doing charity work as a birthday gift to me. I want to express my gratitude for this opportunity."

Meanwhile, Eunjung has been active as an actress during T-ara's hiatus. She most recently appeared in KBS drama 'Lovely Horribly'.