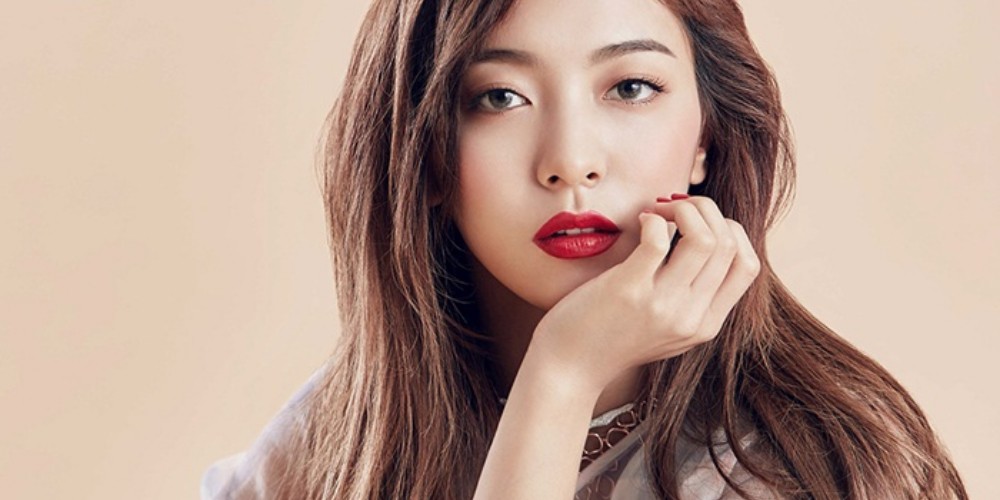 f(x)'s Luna and her family have become victims of KakaoTalk phishing.
On December 17, Luna shared suspicious messages her mom received from her KakaoTalk ID. In the messages, Luna asks her mom to send 6 million KRW (5,302 USD) to her manager's bank account a total of 3 times (18 million KRW/ 15,909 USD in total). It turns out Luna's Naver account has been hacked and the hacker used the information to log into Luna's KakaoTalk account.
Luna expressed frustration and anger, stating, "Someone has been hacking my NAVER contacts to approach my friends and family to ask them for money. Everyone please be mindful of these fake KakaoTalk profiles of me. Please do not be fooled. If you look closely at their Katalks there is a red globe symbol, which means they are phishing.."
In Korean, she added, "The scammers, who stole the hard worked money I saved for my parents and family without any guilt, are you happy to be making money like that? You think making money is easy, right? Go ahead and use up the hard worked money that I have saved from part-time jobs during school and other works without any sleep for the past 10 years, so my parents won't have a difficult time. I will become stronger and I won't fall apart due to such incident."