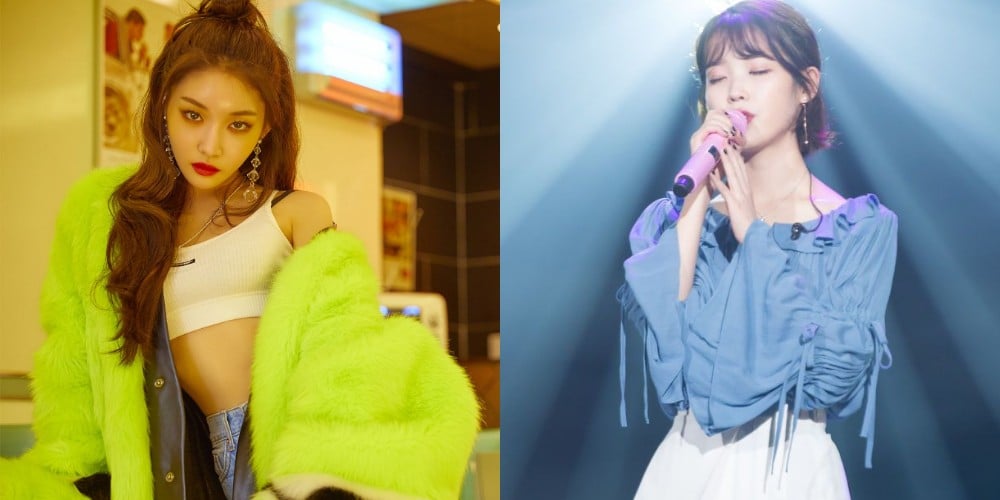 Kim Chung Ha praised IU.
The December 10 airing of MBC's 'Section TV' included an interview with Kim Chung Ha. During the talk, Kim Chung Ha mentioned how she recently guested at the solo concert of her role model IU.
She commented, "It was amazing to see how she held the big concert in all-live. She was dancing and also running around but her breath was not shaky at all."
Kim Chung Ha continued, "I thought to myself that I need to become an amazing person like sunbaenim."