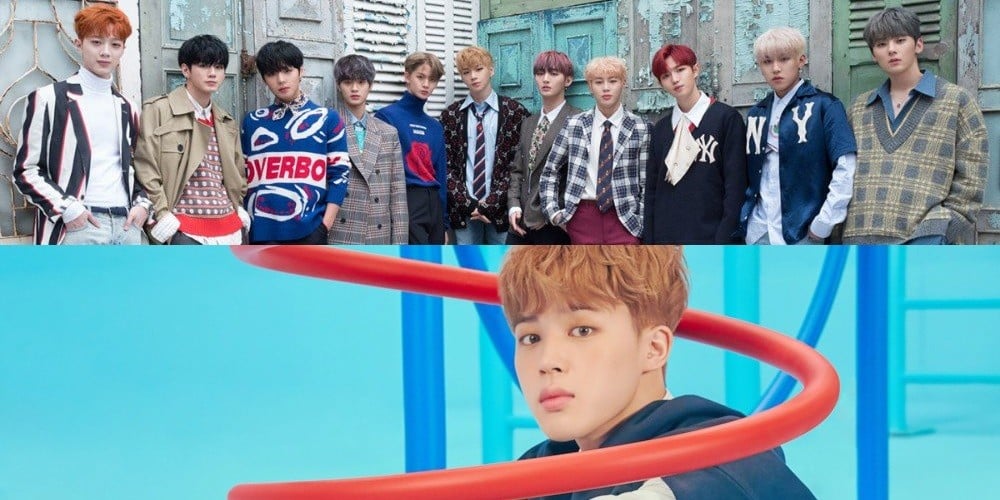 Hashtags related to Wanna One and to Jimin trended worldwide on Twitter.
On the last day of 2018 (KST), the hashtag #WannaOne_You'veDoneWell (translated from Korean) trended worldwide as a dedication to Wanna One's final year as a project group. Their official contract expires on December 31st of 2018, meaning that this day is technically the last day for Wanna One.
With this hashtag, many 'Wannables' left comments of gratitude toward Wanna One, posting photos and GIFs of all 11 members since the days of 'Produce 101 Season 2'. As reported, Wanna One will have their final concert at Gocheok Sky Dome in January, entitled 'Therefore'.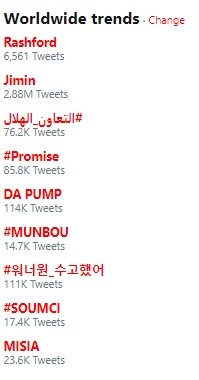 In addition, hashtags #Jimin and #Promise also trended worldwide, thanks to Jimin's self-produced song "Promise" revealed on this very day. ARMYs shared their excitement with both hashtags, as this song was Jimin's first self-produced acoustic song on SoundCloud.
Congratulations to all!