Highschool's 1st single is incoming! On the 30th of November, Richworld Entertainment released the very first teaser image. In the picture, the members can be seen wearing their masks, which are part of their concept, and the three words used to announce their debut back in 2017: Passion. Pure. Love.
Highschool has been teasing their release for a while now, with recordings and pictures of them working in the studio, recording the song, being uploaded to their social media. On the 21st of November, an audio teaser for the song 'Baby Your Mine' was released on Instagram.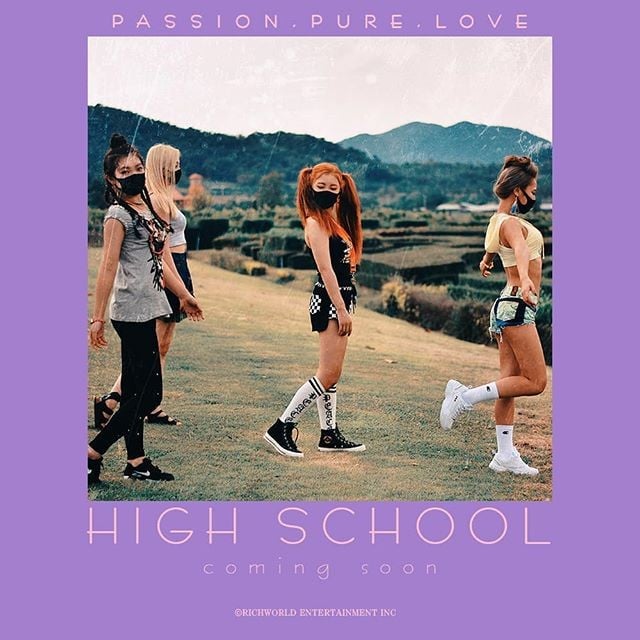 Highschool consists of the four girls Heabin (leader), Soeun, Yebin and J. The group is currently in Thailand, where they have been promoting for the past couple of days.