Fans are angry about
NCT
members' lack of screen time on '
Happy Together 4
.'
On November 8, the KBS talk show had an SM Entertainment special with guests BoA, SHINee's Key, EXO's Sehun and Baekhyun, and NCT's Taeyong and Jaehyun.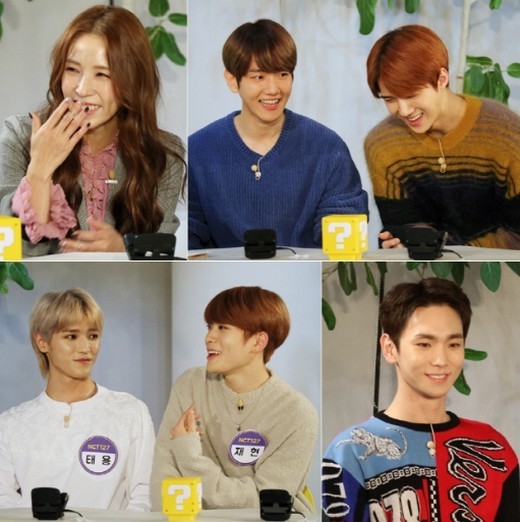 Following the episode, fans of NCT expressed anger about Jaehyun and Taeyong's screen time. According to fans, the NCT members barely made an appearance and the MCs themselves had more screen time than the guests. The MCs also supposedly asked "rude" questions, demanding an explanation of the NCT system then continuously saying it's too difficult to understand. 
A fan tweeted, "What did I gain from watching 'Happy Together' for an hour and 40 minutes? Did NCT even get 5 minutes of screen time?"
??... 1?? 40??? ??? ??? ??? ??? 5?? ????? ??? ???

— ??? (@I__dy__you) November 8, 2018
Another fan tweeted, "'Why did Happy Together' even say NCT is making an appearance ?? He's not a cardboard. Jaehyun put his hand up (to answer) but Jo Se Ho snatched it. I'm so aggravated ??"
?????? ??? ???????? ?????? ??? ????? ???? ???? ???? ????

— ?? (@DOPRINCESS112) November 8, 2018
"'Happy Together', just don't invite them again if it's not an NCT special."
"Why did you invite NCT if you're going to do this 'Happy Together'.."
Contrary to the fans, netizens expressed different opinions. Comments stated, "It's not a fan meeting. They can't give focus to every single guest and match their needs," "Wtf you saying?", "Become popular if you're upset."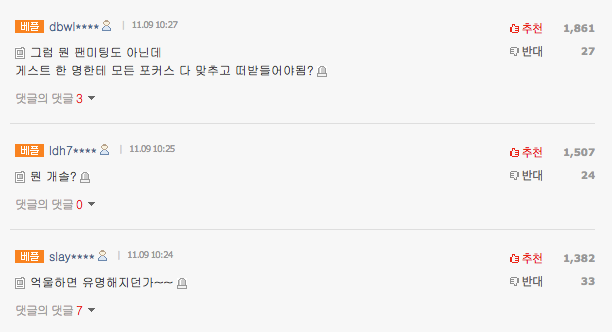 What did you think of NCT members' appearance on 'Happy Together 4'?