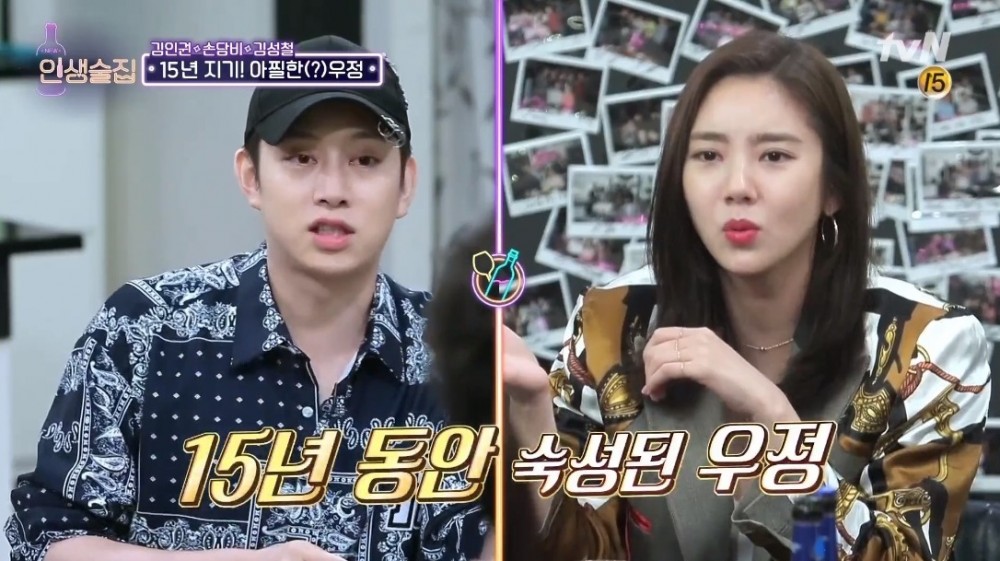 Super Junior's Heechul revealed his good friend of 15 years Son Dam Bi has the tendency to believe everyone has a crush on her.

On the October 18th episode of 'Life Bar', the cast of the film 'Too Hot to Die' Son Dam Bi, Kim In Kwon, and Kim Sung Chul featured as guests, and Kim Sung Chul revealed he and actor Jo Seung Woo video called Son Dam Bi when they were having drinks together.

Son Dam Bi joked, "I think he was trying to request a blind date." Heechul then snapped, "You still haven't fixed your habit of believing everyone's interested in you?"

In related news, 'Too Hot to Die' opened in theaters on the 18th.