Are anti-fans panicking after SM's announcement?
On October 26th KST, SM Entertainment announced that netizens who left malicious comments about their artists
would be legally punished
. Following the announcement, certain netizens went over to a popular forum known as a hub for many of EXO's anti-fans, where they found new posts reacting to the announcement.

On one post, an anonymous writer posted an entry entitled: "I don't want to be sued...". After capturing the post, the netizen shared it on another community site, where fellow K-netizens and fans saw the anti-fans' reactions. Netizens who saw the 'panicking' post expressed how "funny" and "gratifying" it was to finally see those commenters "getting a taste of their own medicine".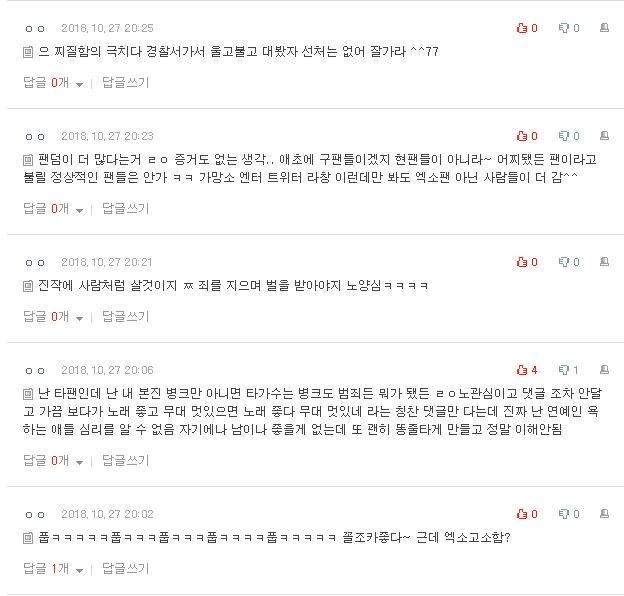 Some comments looking back at the reactions include: "So hilarious. I'm sure all those anti's are going back to their own posts and deleting them all frantically", "LOL, I guess they don't even have self-esteem, to show their panic like that?", "Some are remaining silent though. All the funnier", "Some happen to be former fans (and current anti-fans) of EXO, though...wonder how they are feeling right now." 
What do you think about this rising issue?