MYTEEN
's
Hanseul
 is under fire for his rude behavior.
A fansite master for Hanseul himself posted the following photo with the caption, "I babied you and used all my money on you, so did you see me as a pushover? I have no more money to spend on you, so find another rich noona. If you were going to go around saying everything without a filter because you have a mouth, you should've done that in front of me, too. The time I spent trying to defend you was such a waste... Birds hear things said in the morning, mice hear things said at night, and I listen to the things Minjoon (Hanseul's real name) say~~~. You just use the presents that I give you, and I'll take the flip off that you gave me~~~ If you were blatant like this from the beginning, I would've left earlier. You're an idol and you're good at that business~."
Later, when the image spread on Twitter and he was deemed the 'f*ck-you-boy', she added, "I'm kind of upset that he's being marked as the 'f*ck-you-boy'. He's not just a 'f*ck-you-boy' but a fish who sees his fans as money and says rude things."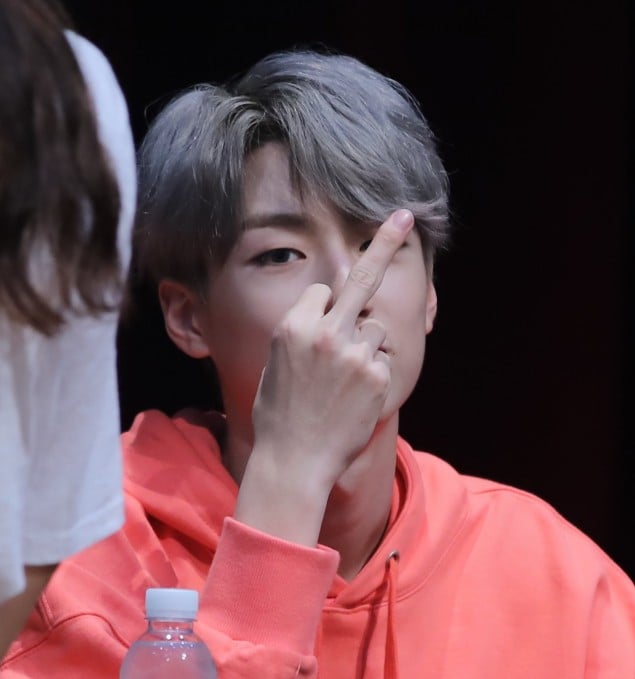 So far, MYTEEN has yet to issue any statement.
???? ?? ?? ? ??? ?? ??? ^^
??? ?? ?? ??? ?? ?? ????? ?? ??~~~^^
?? ? ??? ?? ???
?? ?? ? ????~~~ pic.twitter.com/G7iwzUfMqF

— ?????3? (@010108_com) October 1, 2018