Actor
Baek Sung Hyun
 was involved in a DUI accident. 
According to Sports Kyunghyang's exclusive report, around 1:40 am on October 10 KST, the car Baek Sung Hyun was riding in slipped, spun twice, and slammed into the road divider on the highway. 
The driver was revealed to be Ms. K and Bae Sung Hyun was in the passenger seat. The police state Ms. K's alcohol level tested to be 0.08% - high enough for driver's license suspension. 
It was reported that Baek Sung Hyun went out for drinks while on a break from the military. Currently, he's serving in the navy for his mandatory service.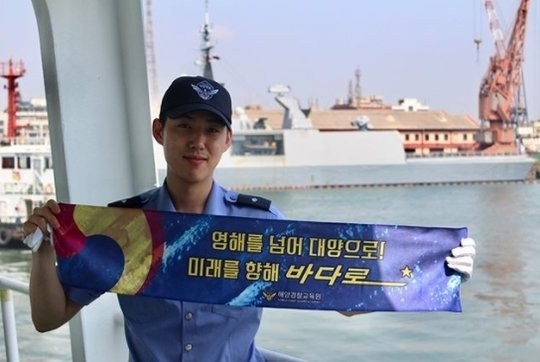 According to a witness, Baek Sung Hyun and Ms. K tried to fix the situation themselves without calling the police. However, reports were made by a passerby and they stopped their recovery act when the police arrived at the scene. The witness also claims the driver and Bae Sung Hyun were all intoxicated at the time. 
Baek Sung Hyun's agency, sidus HQ, released an official statement regarding the accident, stating, "He was out on a long-term break and had a gathering with several peers. He rode in a car driven by a drunk driver and the accident occurred. He admits to his wrongdoings of riding along in the car and is deeply reflecting on how he caused a controversy during military service term with the status of a soldier."
The police plan to investigate Baek Sung Hyun following the investigation of the driver.