A British fan wants to look like a K-pop star, specifically
Jimin
of
BTS
. 
Oli London, a 28-year-old fan from the United Kingdom, got into K-pop in 2013 when BTS made their debut. He instantly fell in love with K-pop idols, who "all look incredibly perfect." 
In an interview with Barcroft TV, Oli stated, "
Basically BTS debuted in 2013 and I was actually living in Korea at the time, and I was watching some TV and BTS performed and I was just amazed by all of them."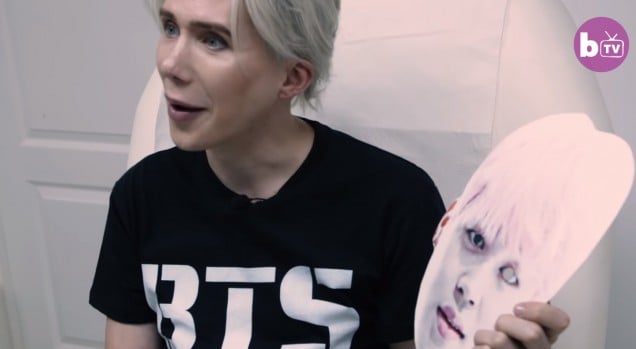 Barcroft TV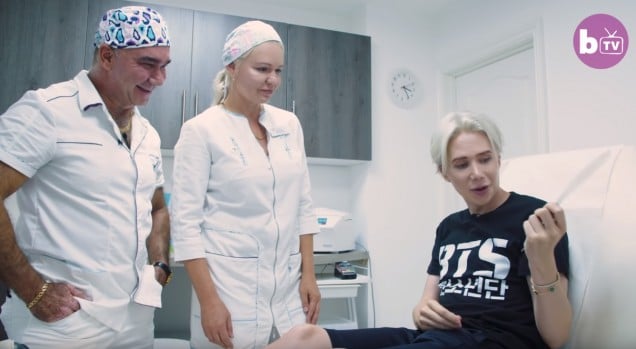 Barcroft TV
Now, Oli wants his whole life to revolve around K-pop and he even wants to look like a K-pop star. The specific role model he has in mind is Jimin, the vocalist of BTS who's also known for his chubby cheeks and adorable smile. He said, "I want my entire lifestyle to revolve around K-pop and I want my entire look to look like Jimin the lead singer of BTS because for me he is perfection, his jaw shape, his lips his voice, everything."
Oli underwent his first nose job after watching "Fake Love" MV. Since then, he had a total of 4 rhinoplasties (nose job), a blepharoplasty (eyelid surgery), mandibular angle reduction (jawline surgery), an incision inside his mouth, chin implants, fat transfer to the cheeks, lip fillers, numerous botox injections, and he has also shaved his bones.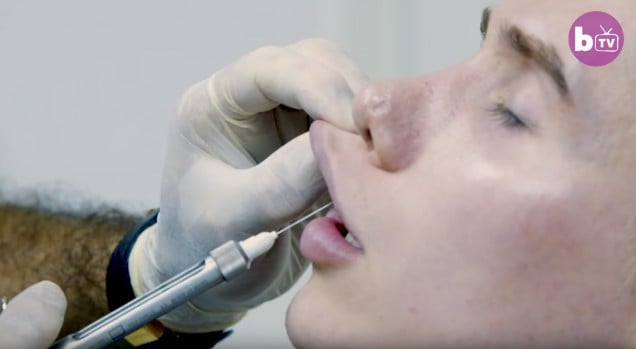 Barcroft TV
Oli has spent $100,000 on cosmetic surgery so far. 
The fan's surgeries have become controversial and his friends have shown concern about Oli losing his own look. However, Oli states that he's not trying to change his ethnicity and he'll always be Caucasian from the U.K. In regards to the concerns and criticism, Oli brushed it off without care, stating,
"
I don't want to look like a normal person, I want to look like a K-pop doll, just like Jimin."